In a recent tweet, cryptocurrency trader Josh Rager notes that $10,000 remains 'the holding ground' for the Bitcoin price.
Rager believes that Bitcoin needs to print a daily close above the aforementioned level to continue advancing further.

Such a bullish close would allow the BTC price to 'rip up' all the way to $11,000, according to the trader.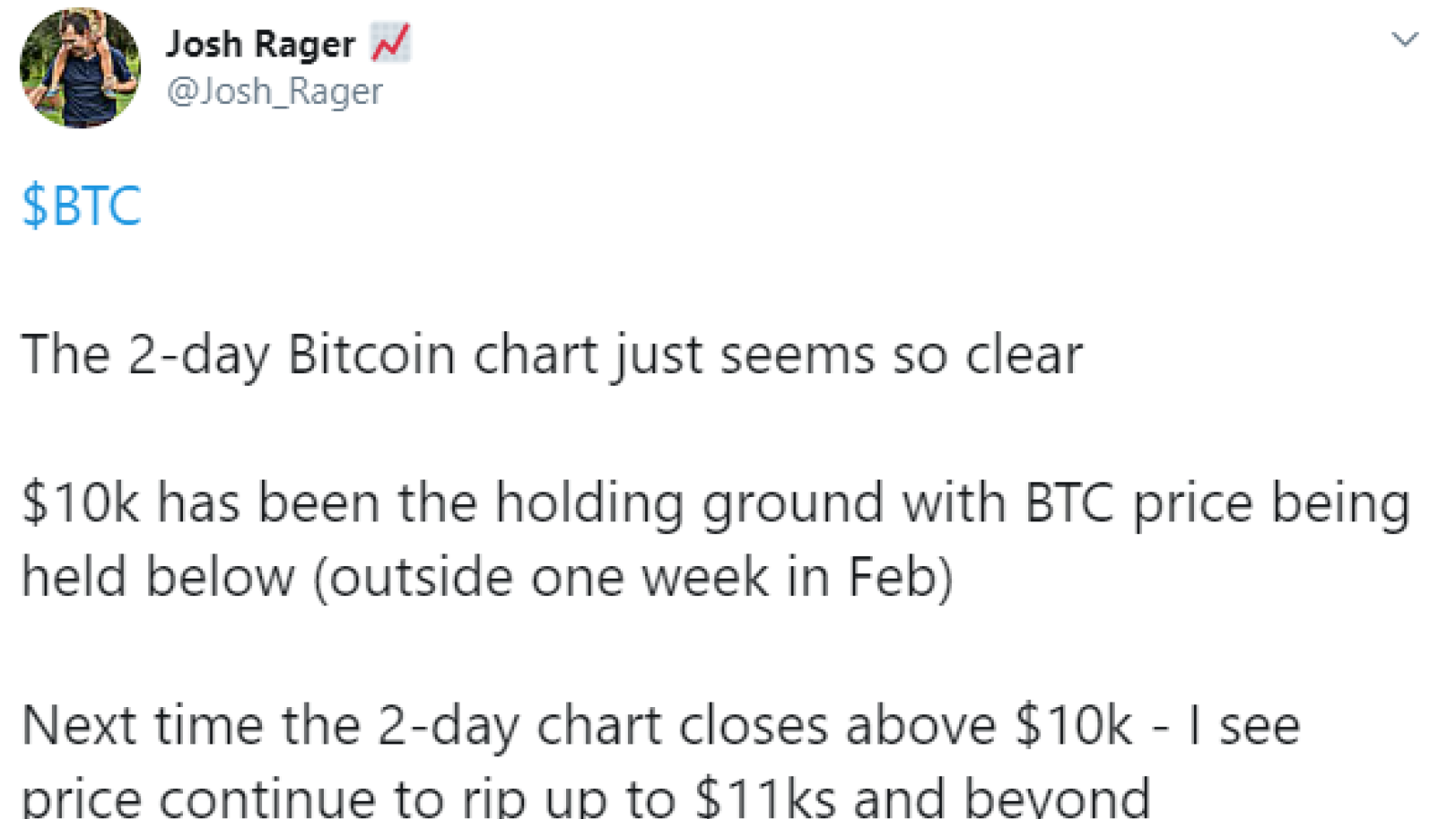 Days above $10,000 are rare
Bitcoin is yet decisively close above $10,000 on the two-day chart in 2020, which has so far been a very tumultuous year for the crypto market.

After surging to roughly $10,500 on Feb. 13, the Bitcoin price dropped 63 percent within the next month.

The flagship cryptocurrency came close to taking out its yearly high on June 1, but a ten percent rally to its local peak of $10,429 ended up being a head-fake move that trapped the bulls.
Bloomberg's indicator recently showed that the crypto market was in a negative trend after Bitcoin retraced to the low-$9,000 level.
It's about to fly
After five days of uneventful range-bound trading, the bulls took the wheel on June 22 and pushed BTC to $9,800 on news of PayPal facilitating crypto trading.

With Bitcoin moving closer to five digits, Miller Tabak & Co's chief strategist Matt Maley recently predicted that its price would 'fly' after breaking above $10,000.
Momentum is a very important driver in the marketplace right now, so if Bitcoin, which is no stranger to momentum, can break out, it's going to fly.