Whale Alert, the Twitter bot tracking large crypto transactions, has reported that over the past four hours, two Bitcoin transfers were sent to confirmed crypto giveaway scammers pretending to be US comedian and podcast host Joe Rogan.
The victims have sent 1.7 BTC, which is $16,217.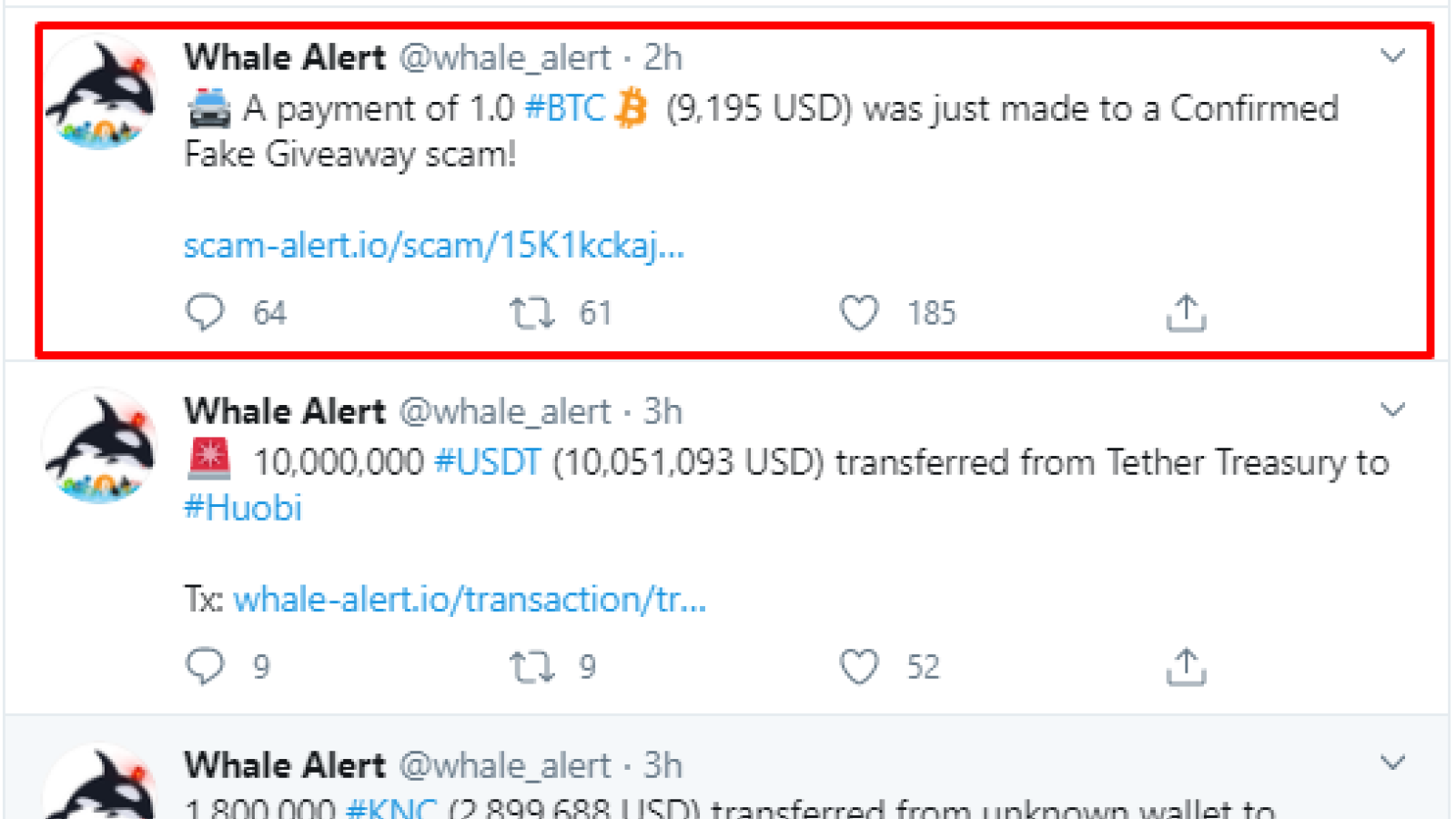 Bitcoin scammers getting crypto from victims
On June 19, Whale Alert pinned a tweet informing the community about setting up a new service, 'Scam Alert', which helps expose and track down cryptocurrency scams.
On its website, the project team shared data confirming crypto scams and recent transactions made to scammers by unaware victims so that people can protect themselves by checking the data before sending their crypto anywhere.
Data provided by Whale Alert says that over the past few hours, organizers of a Bitcoin giveaway scam using the name of US comedian and a podcaster, Joe Rogan, have received $16,217 in Bitcoin from unaware crypto enthusiasts.
The Scam Alert site, however, shows that all-in-all this scam has received $20,774 in three payments so far.
In a giveaway scam, con artists ask their potential victims to send them some crypto, promising to return twice as much or more.
The Scam Alert project from Whale Alert recommends that investors and hodlers never trust such offers and check their wallet addresses. This can be done on the new website presented by Whale Alert for free.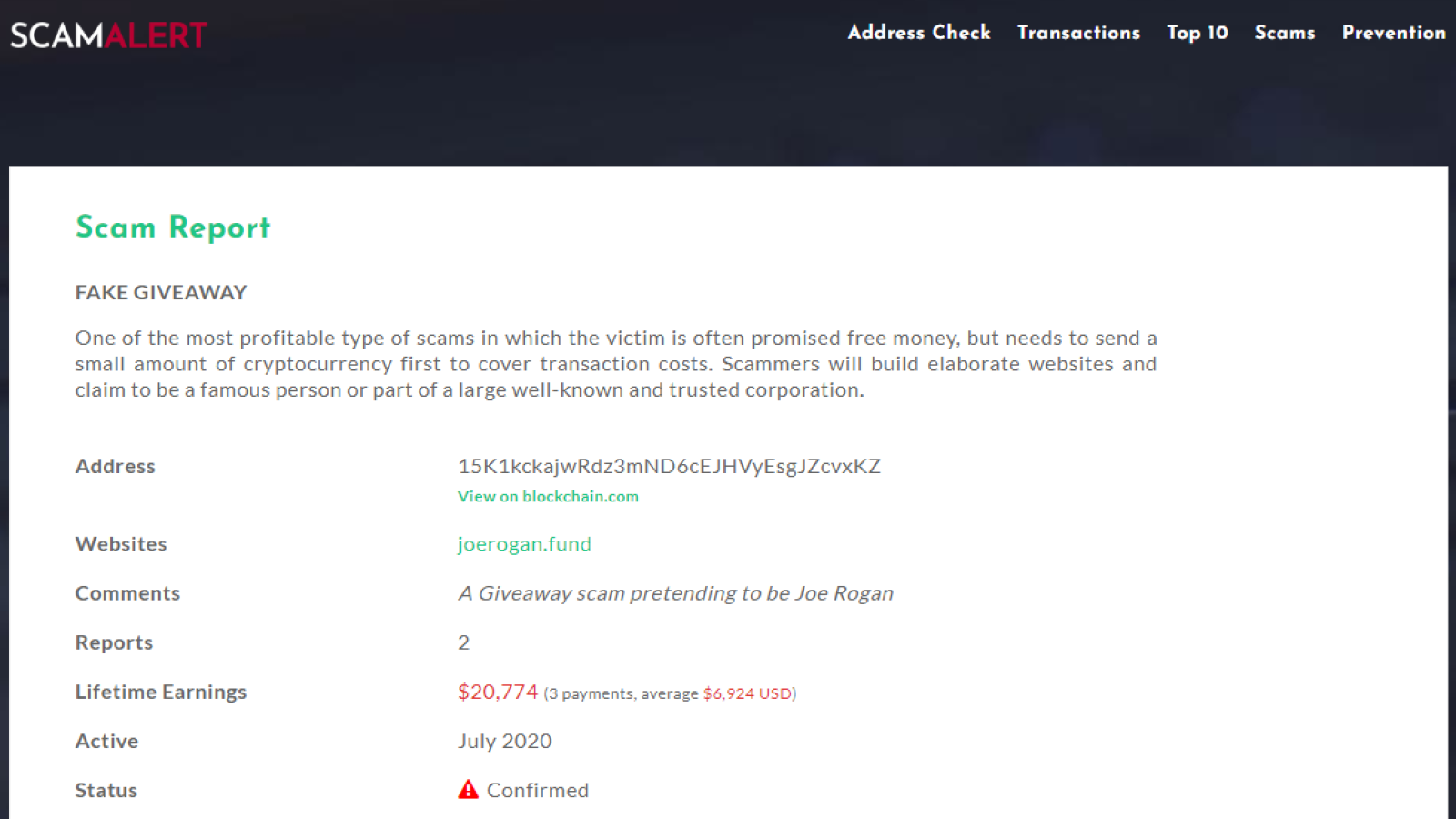 'SpaceX Bitcoin scam' holds 10th place
The scam giveaway project pretending to be Elon Musk's SpaceX sits on the top-10 list of scams confirmed by the Scam Alert team, holding spot 10.
Another Bitcoin giveaway scam using Elon Musk's name is sitting at position 9 on the same list.