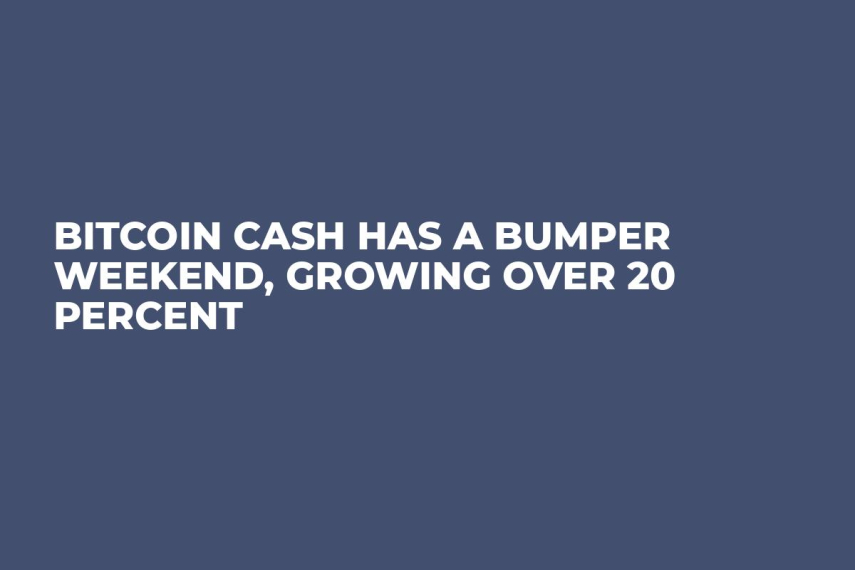 Cover image via U.Today
Bitcoin Cash's price breached an important milestone on Friday, last week, as it crossed the $1,000 mark prompting many to believe this could be the start of something big for Bitcoin's biggest rival.
Now, through the weekend, the coin has not slowed down and is one of the best performing out of the top 100 coins. It has seen gains of more than 20 percent over the last 24 hour period and is up to $1,383 at time of publishing.
Bitcoin stuck
With Bitcoin often being the leader in both growth and decline for altcoins, the major cryptocurrency is having problems crossing the $9,000 mark, as it steadies in its growth.
But others have managed to move around it. Bitcoin Cash saw its huge increase of well over 20 percent to be added to the 40 percent increase recorded in the past week.
Many are putting Bitcoin Cash's increase in price as evidence that the coin which was designed to be faster and cheaper than Bitcoin is gaining more attention and interest.
Top coins shining
Bitcoin's correlation to the other coins below seems to be lessening as there have even been good gains for the likes of number two and three coins, Ethereum and Ripple, over the weekend.
Ethereum consolidated at around $630 but looks set to charge for $650 and beyond. It's original chain, Ethereum Classic, also performed well, and, at press time, it was trading at around $19.50 looking to begin testing the $20 mark for a further push to interesting new levels very shortly. This will represent a 40 percent increase in a matter of days
Ripple's price may be fluctuating both up and down, but the real interesting point is that its trading volume is way up. It did soar to well over the $0.90 mark at one point on Sunday only to retract slightly to the $0.86 mark. However, with good news about more banking partnerships swirling, the $1 point could be around the corner for Ripple.