Pantera Capital, a blockchain investment firm, has made a bold prediction about Bitcoin's future price. According to Pantera, the next Bitcoin halving is expected to occur on April 20, 2024. If history repeats itself, Bitcoin could rise to $35,000 before the halving and soar to $148,000 afterward. This prediction comes amid a favorable backdrop, including the XRP ruling and endorsements from financial giants like BlackRock.
Bitcoin's price performance: Year in review
Over the past year, Bitcoin has experienced significant volatility. According to data, the cryptocurrency saw its price fluctuate between $16,344 and $30,468. Most recently, as of Aug. 7, 2023, Bitcoin was trading around $29,044. The asset has seen both highs and lows, with a notable dip in November 2022 when it touched $16,344. However, it managed to recover, hitting $30,466 in April 2023.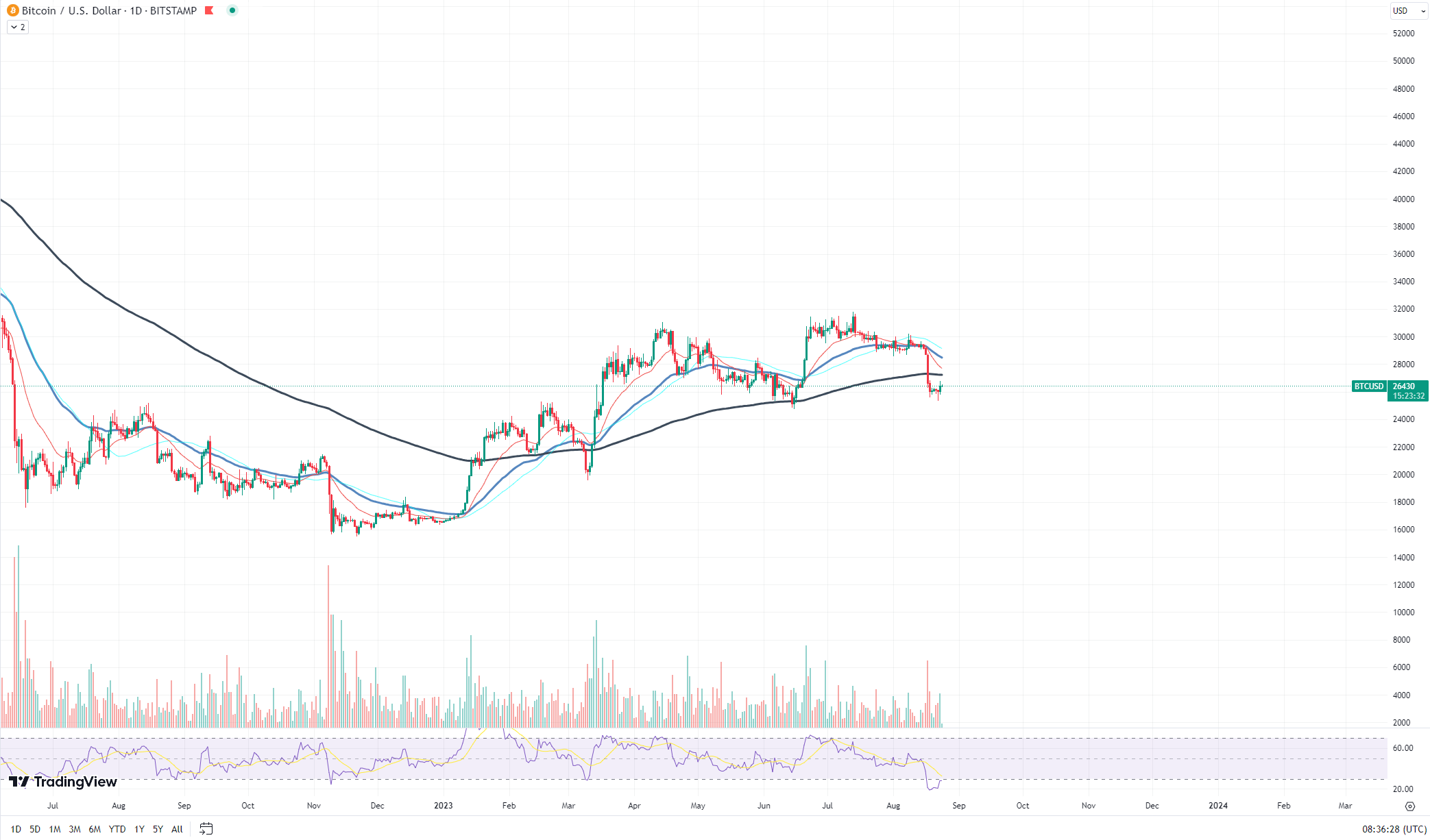 Halving effect
Bitcoin halvings, which occur approximately every four years, have historically been bullish events for the cryptocurrency. The halving reduces the reward for mining new blocks, effectively cutting the rate at which new Bitcoins are created and released into circulation. This scarcity effect often leads to a surge in price.
The recent ruling in favor of XRP, where it was marked as a nonsecurity, has also buoyed the crypto market. Endorsements from institutional investors like BlackRock further provide a strong setup for a new bull market in digital assets.
While Pantera's prediction is optimistic, it is essential to approach it with caution. The crypto market is highly volatile and influenced by a myriad of factors, including regulatory developments and macroeconomic conditions. Moreover, past performance is not indicative of future results.