XRP, the fifth largest cryptocurrency by market capitalization, might be nearing oversold conditions, going by the indications presented by the RSI indicator.
The relative strength index (RSI) is a momentum indicator that ranges from 0 to 100 and measures recent price fluctuations.
Low RSI levels (less than 30) may suggest an oversold or undervalued situation. High RSI levels, above 70, may indicate that an asset has been overbought or overvalued. A reading of 50 indicates a neutral level or a balance between bulls and bears.
In the case of XRP, the RSI reading is near the 30 oversold levels, at exactly 32. If we go by this, XRP posits the potential for a rebound, or at least a dead cat bounce, in the short term.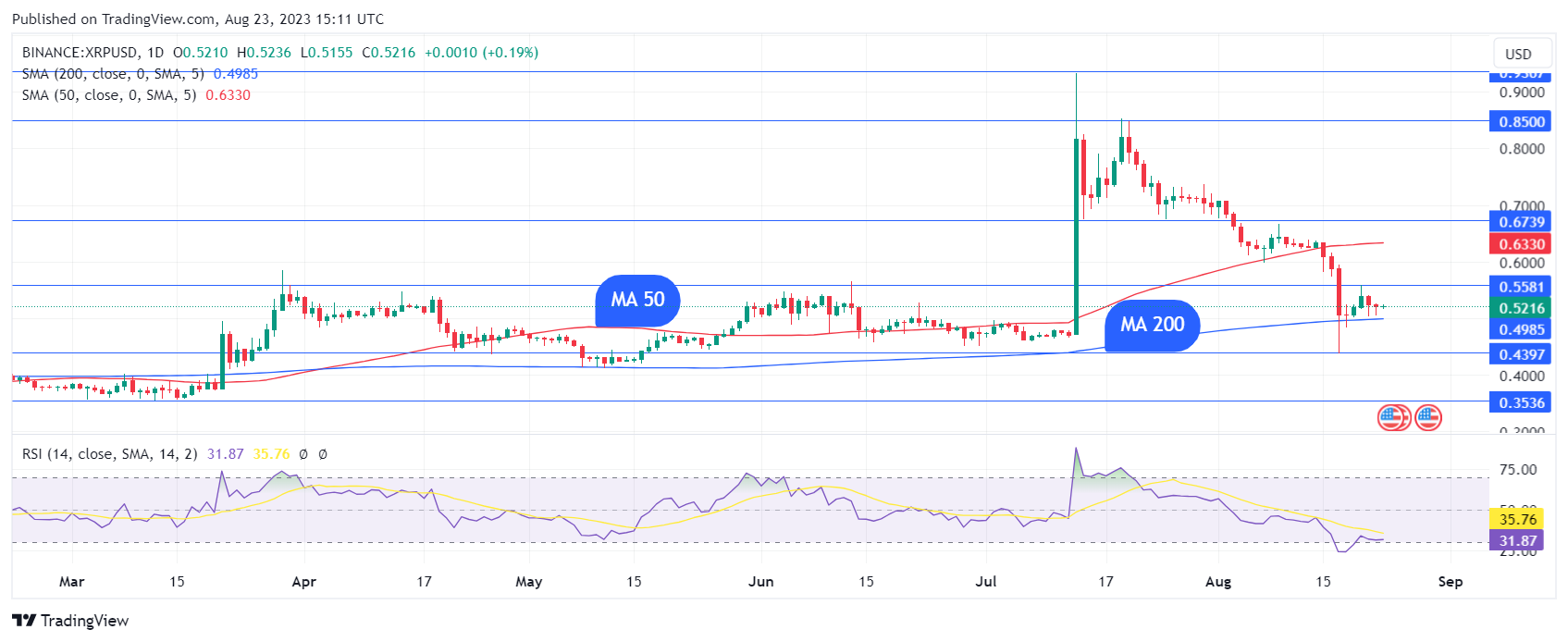 Over the weekend, on-chain analytics firm Santiment observed that altcoins, including XRP, were overwhelmingly undervalued. As Santiment's MVRV opportunity and danger zone divergence charts show, XRP fell into the "underbought zone."
At the time of writing, the crypto market was seeking to recover from the previous day's losses. In the last 24 hours, XRP has increased by 1.33% to $0.52.
On the upside, a break above the daily MA 50 at $0.634 might be the first signal of strength. On the other hand, XRP seems to be gaining a foothold and is poised to reaffirm its daily MA 200 at $0.50 as support.
XRP adoption spreads to Brazil
Binance Pay has been launched in Brazil, allowing local merchants to offer a new payment option that has the potential to increase adoption by attracting new users.
Because XRP is one of over 70 cryptocurrencies supported by Binance Pay, this announcement is essential to its adoption journey.
Binance Pay makes its debut in Brazil with a few partners, including Weo Games, a gaming store, and website builder WordPress, which offers the e-commerce plugin WooCommerce.