Bloomberg Intelligence's analyst Mike McGlone writes that Bitcoin and gold are in the best position to experience price appreciation in 2020:
Among the few assets up in 2020, and Bitcoin are building foundations for further price appreciation, in our view.
The ongoing pandemic is expected to add 'rally fuel' to the two assets that are already in the green this year despite economic turmoil.
An uphill battle
McGlone describes the pivotal $9,000 price level as the 'base-building support' of the benchmark cryptocurrency. On May 26, the bulls briefly managed to surpass it once again, but their comeback was very short-lived.

Since May 22, it's been largely back-and-forth price action, with the bears starting to aggressively gain momentum. At press time, BTC is trading changing hands at $8,839 on the Bitstamp exchange.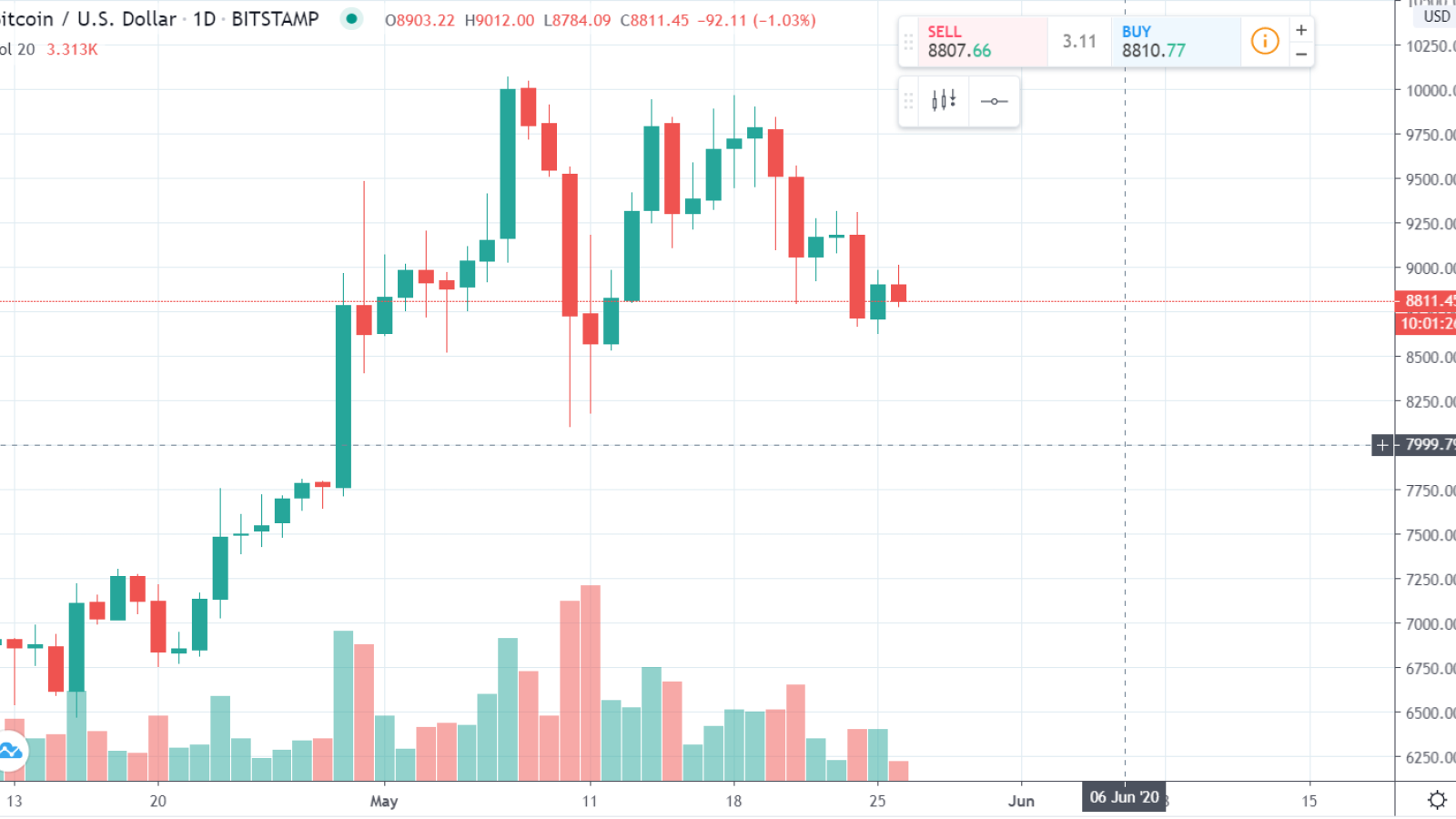 The market fell into a tailspin after 50 coins that could belong to none other than Satoshi Nakamoto moved for the first time in 11 years.
As reported by U.Today, blockchain analytics firm Glassnode noted that the recent price dip, coupled with weakening fundamentals, could lead to a regression into bear market territory.
Stablecoins support Bitcoin
McGlone also highlighted the explosion of stablecoins, whose cumulative market cap has already swelled to $10 bln. This is a testament to the digitalization of currencies.

Tether (USDT) outpaces other fiat pegged-backed stablecoins by a mile. It's now the third-largest coin, with its circulating supply inching closer to $9 bln.
Remarkably enough, the commodity expert also claims that the growth in stablecoins supports the price of Bitcoin.
Tether has been linked to Bitcoin's rallies, but the most recent study shows that the controversial stablecoin issuer isn't capable of manipulating Bitcoin prices.