The Shiba Inu network has recently experienced a colossal spike in the number of destroyed coins, with 1.1 billion tokens being removed from circulation. This event marks an astounding 5.5 million percent increase in the amount of burned tokens compared to average levels. Such a massive token burn is a rarity for the Shiba Inu ecosystem, as the typical number of burned SHIB tokens usually falls below 100 million.
Token burning is a deflationary mechanism employed by many cryptocurrencies to control the supply of tokens in circulation and, consequently, to stabilize or potentially increase the value of the remaining tokens. In the case of Shiba Inu, this substantial token burn could theoretically result in a more favorable supply-demand balance and positively impact the token's price.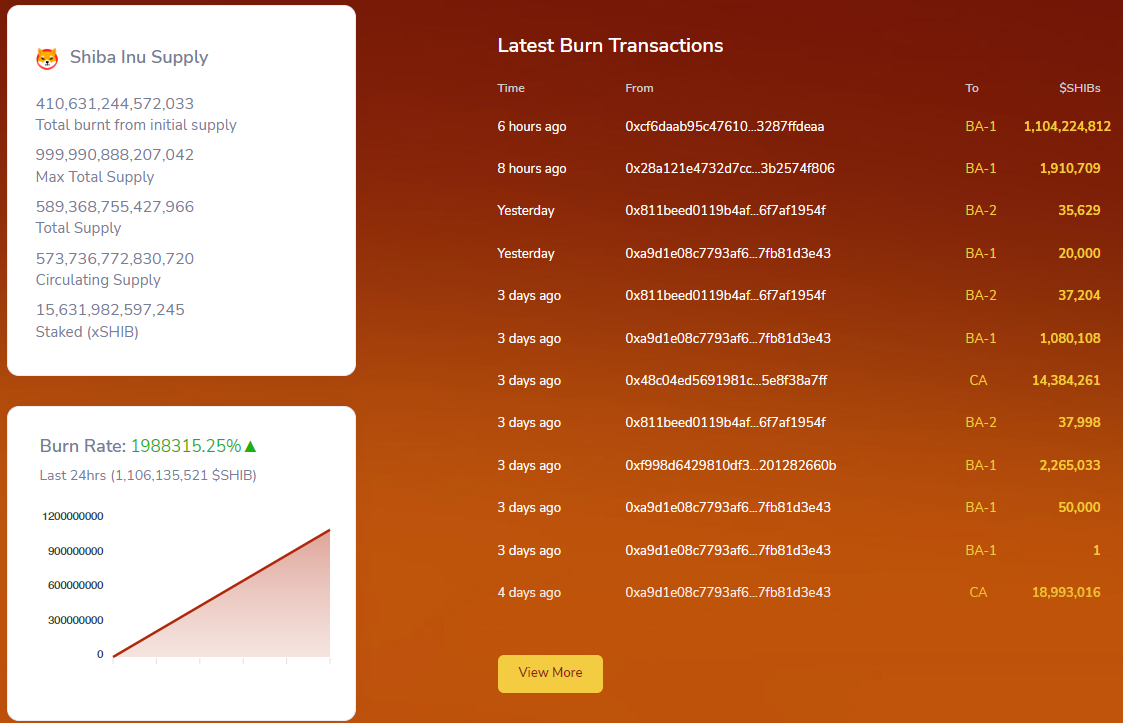 However, despite the significant reduction in circulating tokens, the price performance of Shiba Inu has remained relatively unchanged. Currently, SHIB is trading at $0.00001, with no price change in the last 24 hours. The token has also failed to break through the 200-day exponential moving average (EMA), a key technical indicator used by traders to identify potential trend reversals.
Several factors could be contributing to Shiba Inu's lack of price movement in response to the massive token burn. The broader market sentiment, coupled with the ongoing fluctuations in other major cryptocurrencies like Bitcoin and Ethereum, might be dampening the impact of the token burn on SHIB's price.
Additionally, it is essential to remember that token burns are only one factor influencing the market value of a cryptocurrency, and other elements, like adoption, utility and network activity, may play a more significant role in determining the token's price trajectory, especially in the long-term perspective.