XRP has seen a significant surge, gaining more than 6% in value following the recent court decision in the Grayscale v. SEC case over a spot Bitcoin ETF. This decision has had a ripple effect on the cryptocurrency market, particularly benefiting XRP.
Investors seem to be regaining confidence in the digital asset, especially given that the U.S. Securities and Exchange Commission (SEC) is currently appealing a previous court ruling that declared XRP a nonsecurity.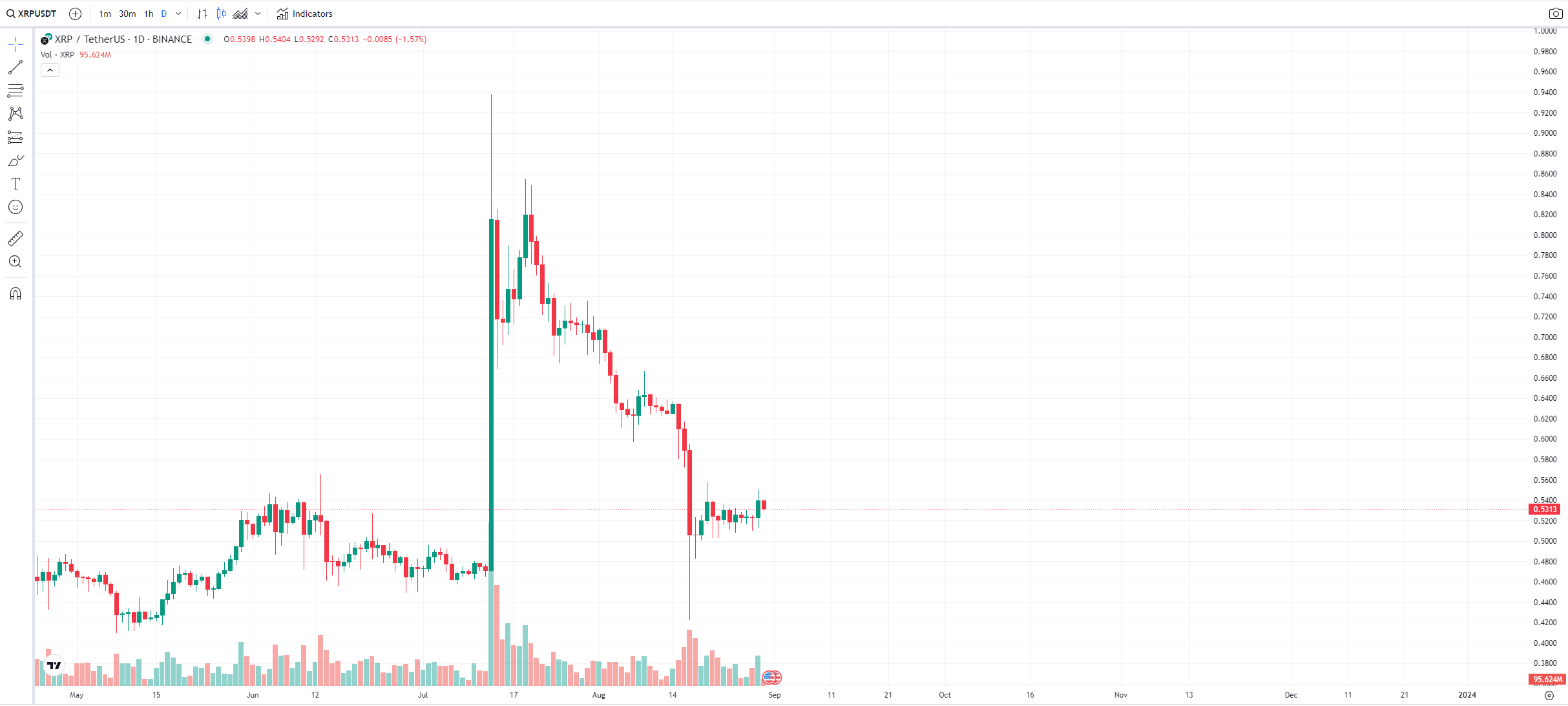 The SEC's loss in the Grayscale case appears to have bolstered the market's confidence, not just in Bitcoin but also in other digital assets like XRP. The regulatory body has been under scrutiny for its approach to cryptocurrencies, and another loss in court could signify a weakening stance. For XRP investors, this is good news.
The SEC's ongoing appeal against the initial decision, which ruled in favor of XRP being a nonsecurity, has been a cloud hanging over the asset and its holders. The Grayscale decision could be an indicator of how regulatory battles might play out in the future, potentially in favor of cryptocurrencies.
It is worth noting that XRP's price has been somewhat volatile, influenced by various factors, including regulatory news and market sentiment. However, the recent surge suggests a bullish trend, at least in the short term. The Grayscale v. SEC decision might have been the catalyst that XRP needed to break out of its recent stagnation.
While it is too early to predict the long-term impact of these legal battles on XRP or the broader cryptocurrency market, the immediate effect has been undeniably positive. Investors are advised to keep a close eye on the SEC's appeal regarding XRP. A win for XRP in that case should solidify its position and potentially lead to even greater price gains.