The major price slip that rocked the digital currency ecosystem in the past 24 hours is still largely at play on the market; however, digital currencies like XRP have wriggled out and pared off their losses. At the time of writing, XRP is up by a marginal 0.67%, and the spot trading price is pegged at $0.428.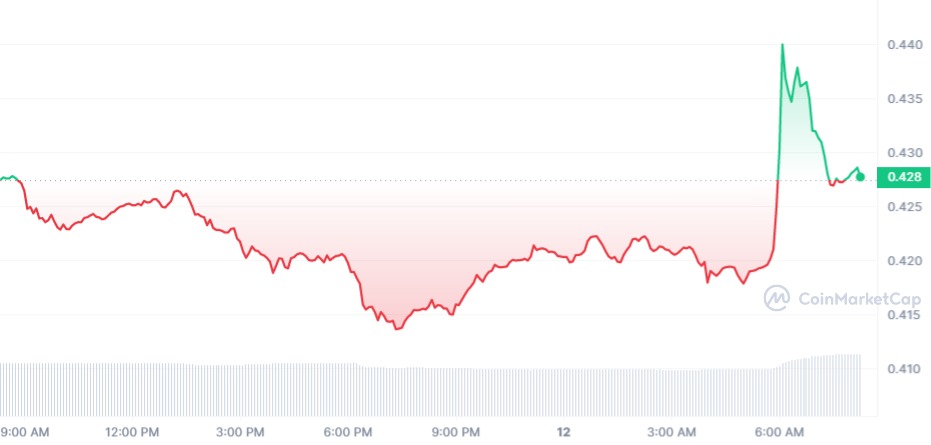 The digital currency comes off as the only cryptocurrency in the top 10 of the most capitalized assets that is exhibiting some form of bullish signs. While XRP coin is still notably losing significant value in its price, the uptick is a very promising indication that charting a sustained price trend from this point onward is possible.
With the recent bearish onslaught the industry recorded, the XRP price dropped below its most significant temporary support level at $0.420. One of the most important tasks for XRP bulls and traders is first to defend this price point, a responsibility that is dynamic and can be guaranteed to have been achieved after a few days of stability.
XRP is one of the cryptocurrencies with the most fluid volatility but with a dedicated community that can help it achieve its milestones.
XRP thriving despite its woes
XRP is still at the center of the legal battle between blockchain payments firm Ripple Labs Inc and the United States Securities and Exchange Commission (SEC). While the case is billed to end anytime now, the effects of the lawsuit are still hampering XRP's growth to date.
Despite the apparent negative fundamentals, XRP is still thriving, with a defined projection of steady buying activity for the cryptocurrency, activity that has proven to be true with the recent price uptick. XRP has also been involved in a series of debates about its security status and, in all, its primary role as a payment token has paved a very good way for its growth.