The new month is bringing more troubles to the crypto market. On April 1, Vitalik Buterin, from his recently created Twitter account named "Vitalik the Ethereum-giver", announced that he has decided to leave Ethereum for good to focus on 'Verge 2.0' development.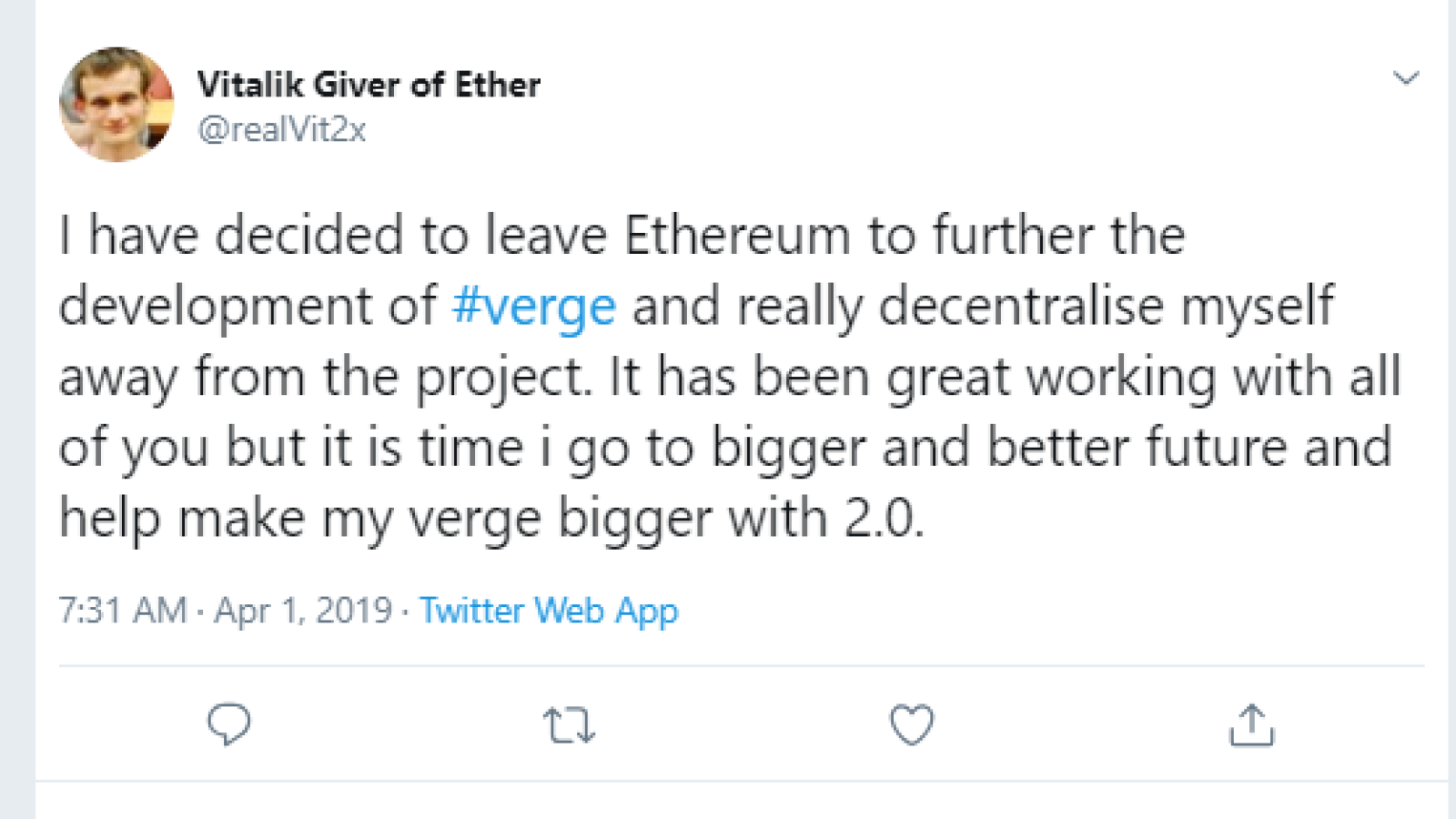 Whether or not the Ethereum founder had in mind the privacy-focused Verge cryptocurrency popular with Pornhub V.I.P. users, Vitalik did not specify.
The crypto community celebrates April 1
After Vitalik published his first tweet about leaving Ethereum and focusing on Verge 2.0, another one of his tweets emerged from the internet, with Vitalik standing in front of Justin Sun's picture. As per the caption, Buterin apparently admits that the Ethereum-Tron battle has been lost: Justin Sun was named as the One who will take the world into the decentralized future.
Toward a brighter tomorrow. pic.twitter.com/7FAWC7TS8z

— Vitalik Non-giver of Ether (@VitalikButerin) April 1, 2019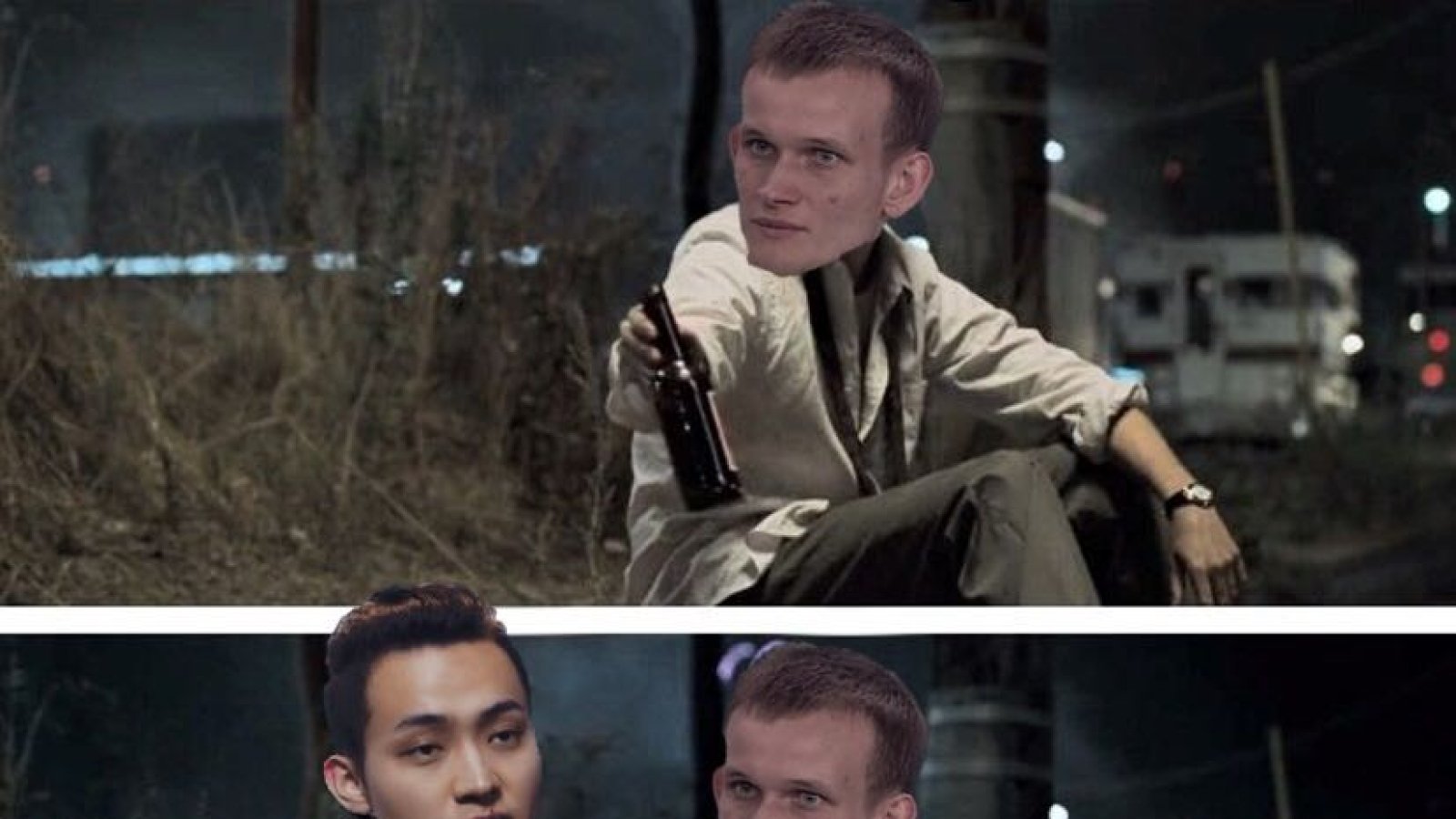 Their affection seems to be mutually shared, however.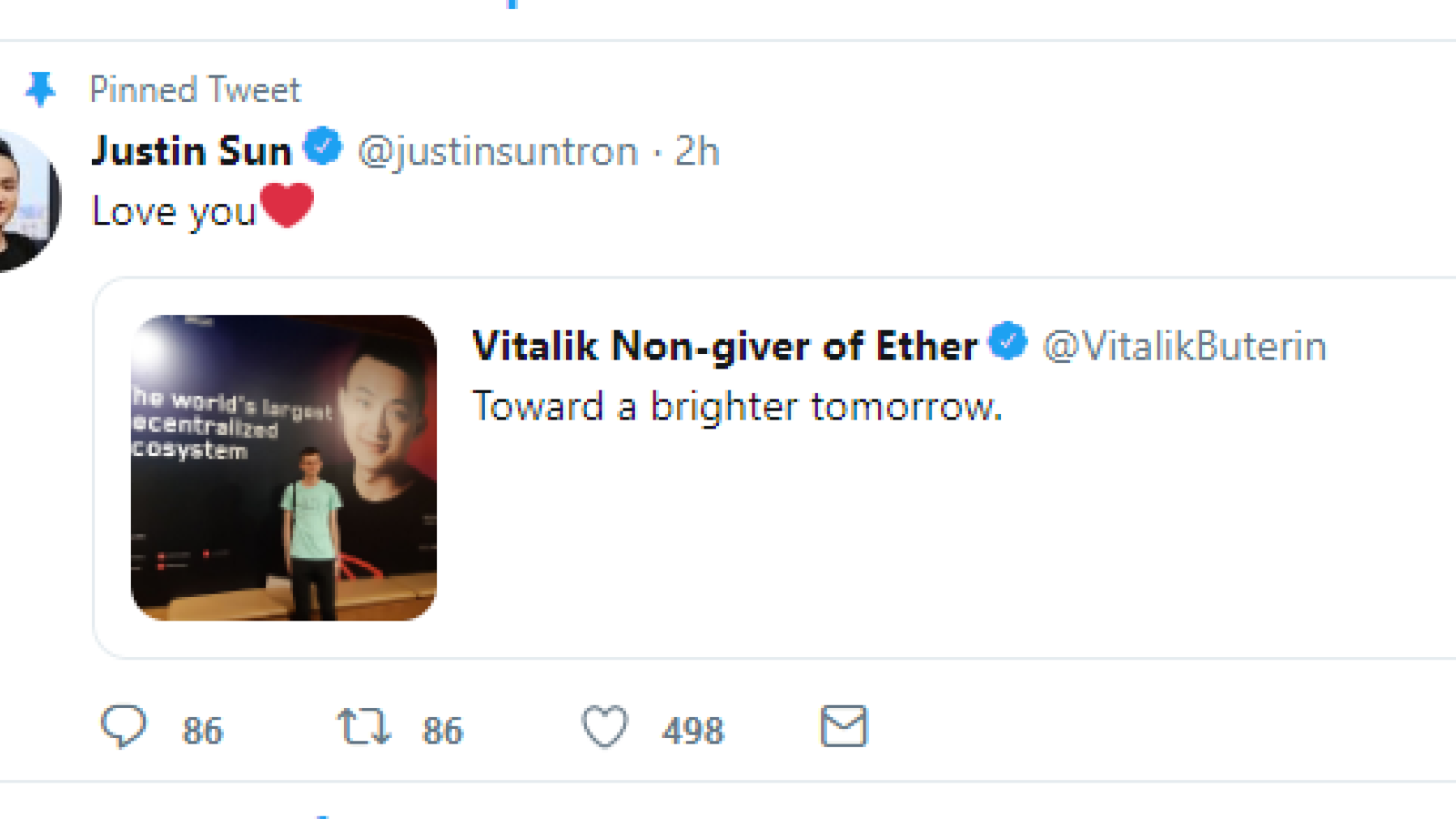 The crypto community on Reddit and Twitter responded immediately, speculating on how well Vitalik can make jokes on April Fool's with some promising to stay away from reading any crypto news until April 1st is over.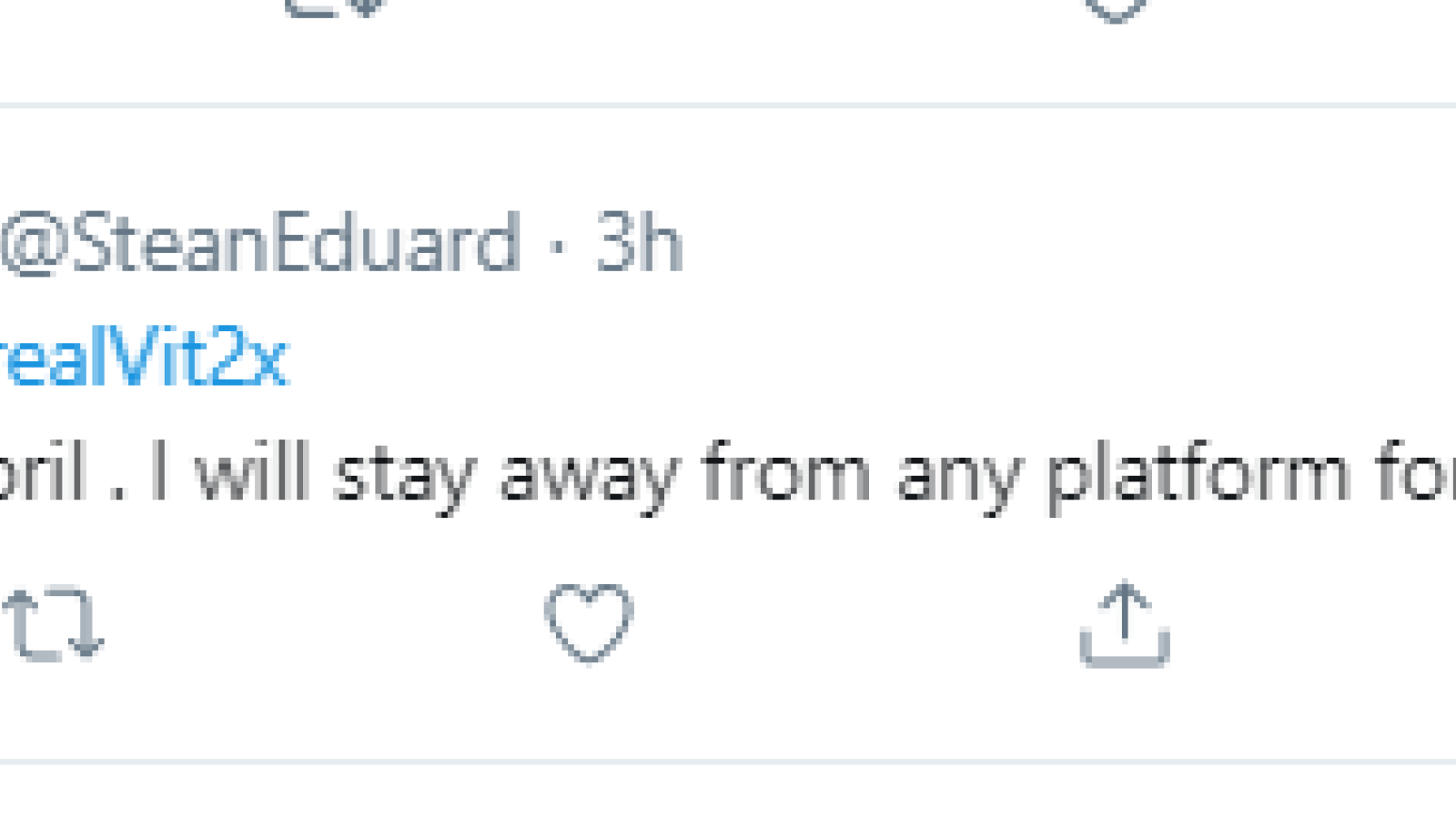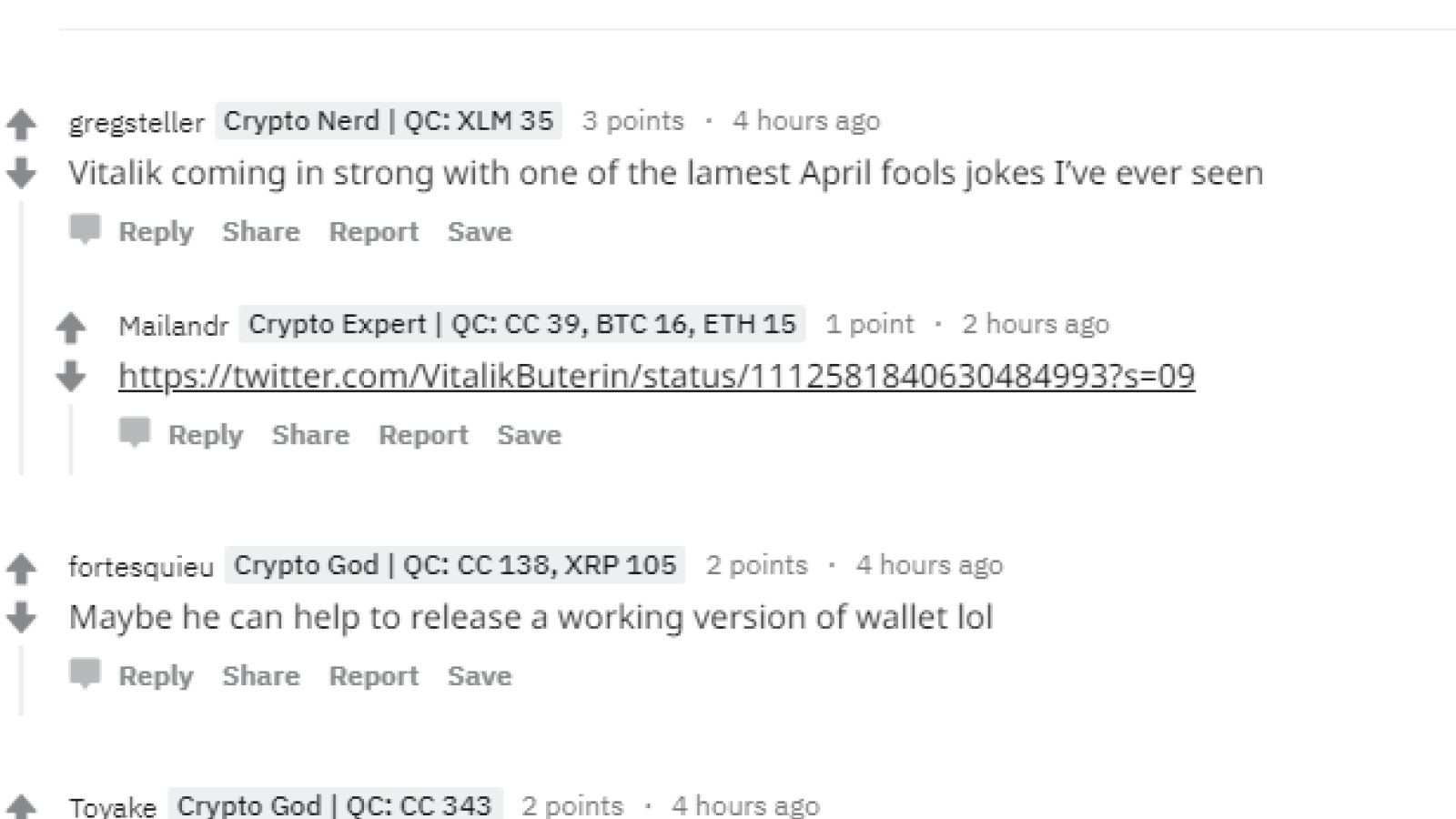 Zcoin rebrands to the first ever Unnamed coin
The privacy-centered Zcoin platform seems to have opted for going totally private, and is thus giving up any names so customers' transactions would not be traced even by the most state-of-the-art blockchain experts using the best DLT tracing software.
Following months of consultation with our community and creative agencies, Zcoin $XZC is finally rebranding. We now no longer have a name. https://t.co/WZW6pqWSi9

— The Coin formerly known as Zcoin (@zcoinofficial) April 1, 2019
The company has posted an article on their blog, saying that the coin has now come as close to being invisible as possible for any decentralized digital asset. The coin from now on has no name or logo, so anyone wearing a blank-white T-shirt could be suspected of being its user.
U.Today says Happy April Fools' Day to the global crypto community. The story is based on today's jokes in Twitter :)