According to a new Datalight report, the US is leading the Bitcoin ATM race with the largest amount of crypto cash machines (2,200). Canada (641) trails the US by a large margin while Austria (200) is third.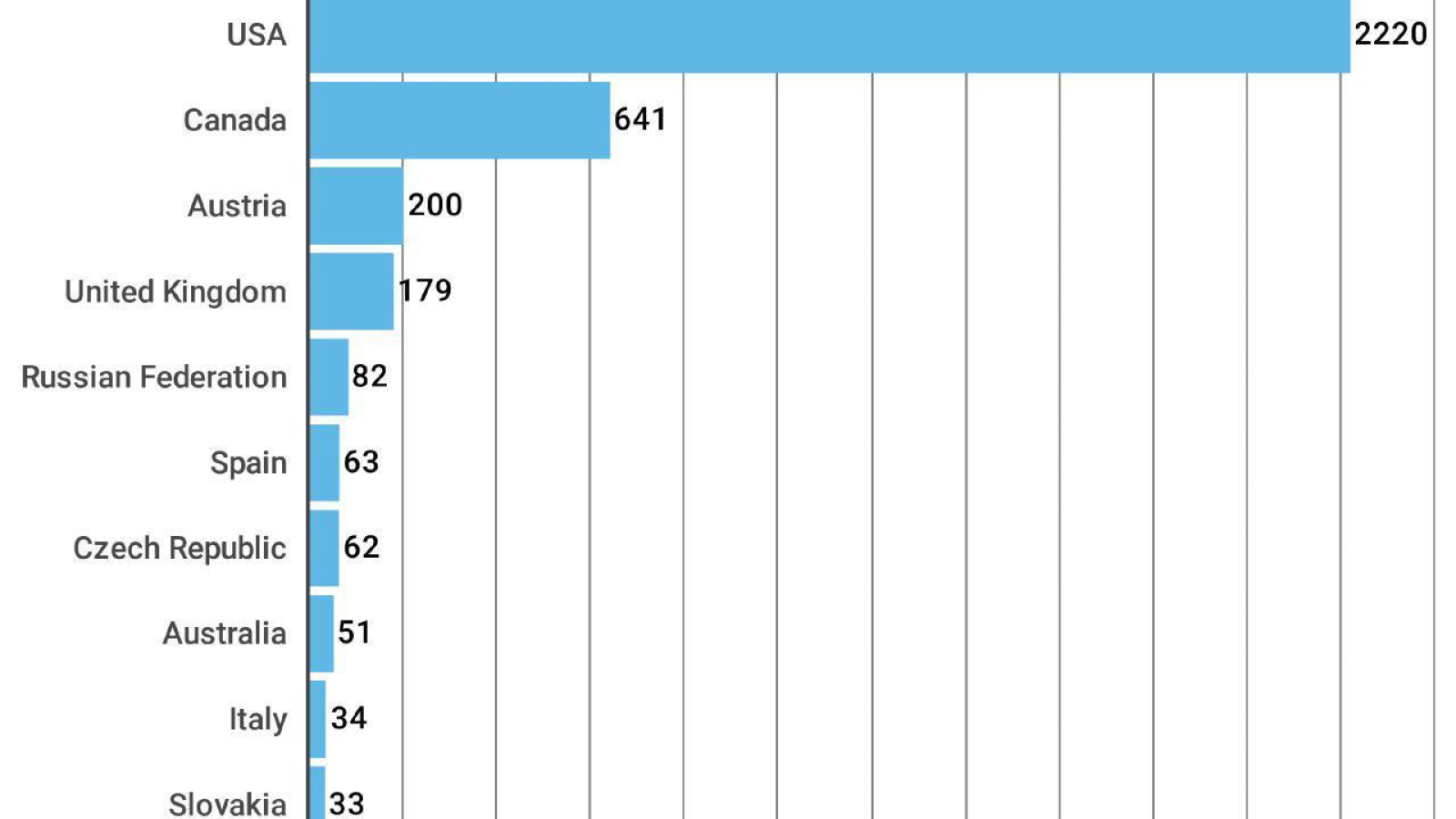 North America enjoys a lion's share of the market
Datalight, a new crypto platform that performs an in-depth analysis of all crypto-related data, has conducted a study in order to determine the popularity of Bitcoin ATM machines in each specific country. As mentioned above, the US is far ahead of its competitors with 2,200 machines so far. Los Angeles, where the first Bitcoin ATM appeared as early as in 2014, considered to be the city with the largest amount of teller machines (approximately 250). This business niche is also enjoying a rapid growth in other big American cities like Chicago and New York.
Europe is lagging behind
Austria (200), the UK (179) Russia (82), Spain (63) and Czech Republic (62) are the European leaders in Bitcoin ATM adoption, but their numbers are still minuscule compared to that of the US. At the same time, a Prague-based startup General Bytes is considered to be the biggest ATM producer with more than 1,500 crypto cash machines worldwide that are compatible with major cryptocurrencies. US-based Genesis Coin is another big name in this industry with more than 1,065 ATMs installed.

Greece, despite not appearing on the Datalight list, is also experiencing a major increase in the number of crypto ATMs, according to Greek Reporter. So far, there are four cash machines, but this number will multiply in a few months.
$144.5 mln market by 2023
Another recent report states that the Bitcoin ATM market will continue growing, reaching $144.5 mln by 2023. That would be an almost a ten-fold increase from where this niche stand today ($16.3 mln). This growth, of course, generally depends on the state of crypto adoption around the world and regulatory progress.

Unsurprisingly, the US and Canada are projected to remain far ahead of other countries, while Japan and Germany, which did not make it to the Datalight top 10, will also see a substantial increase in the number of Bitcoin ATMs due to the rising crypto adoption.