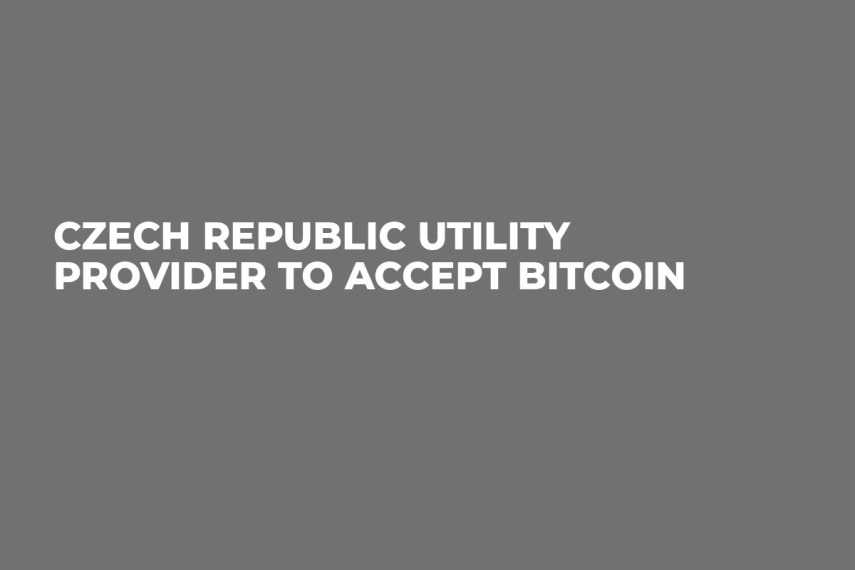 Cover image via U.Today
Pražská Plynárenská, one of Czech Republic's biggest energy suppliers, announced that it will start accepting payments from customers in Bitcoin and other cryptocurrencies.
The natural gas supplier, which has a customer base of more than 420,000, says it will start taking Bitcoin payments in June.
Pavel Janeček, CEO of Pražská Plynárenská, says:
"In June, we are opening a payment gateway, which will automatically transfer our Bitcoin payments into regular currency, so that we don't have to speculate with cryptocurrency. But if anyone wants to pay in an alternative way, we want to allow them to do that."
The use of digital currencies for utilities payments such as natural gas is a landmark step towards the mainstream adoption of cryptocurrencies and can add both stability and liquidity to cryptomarkets, experts say.
Unlike online purchases which are often one-time payments for luxury goods or services, utility payments can boost the adoption rates of cryptocurrencies because they are essential household expenses that are made consistently over time.
Pražská Plynárenská says offering customers an option to pay in cryptocurrencies appeals to a younger generation interested in fintech and digital currencies.
Czech Republic residents prefer to store value in cryptocurrencies compared with Euro and USD fiat options, according to results from a recent survey.
The Ipsos poll found that residents prefer to store value in Bitcoin and Ethereum compared with their local currency Koruna and nearly twice as many respondents said they were interested in buying Bitcoin compared with the USD.