Ethereum-based decentralized exchange Uniswap (UNI) has a lot of loyal HODLers, according to recent insights from on-chain analytics platform IntoTheBlock. Per data surveyed based on holder's composition, 72% of current UNI holders have held onto their bags for more than a year.
According to the data, more than 255,000 addresses fall within this category of long-term holders. At the same time, those classified as cruisers, that is, traders or investors whose bag is between 1 and 12 months old, total about 90,190 addresses. A third group of HODLers-tagged-traders comes to around 7,160 addresses. This third group includes those who have held onto the UNI token for less than a month.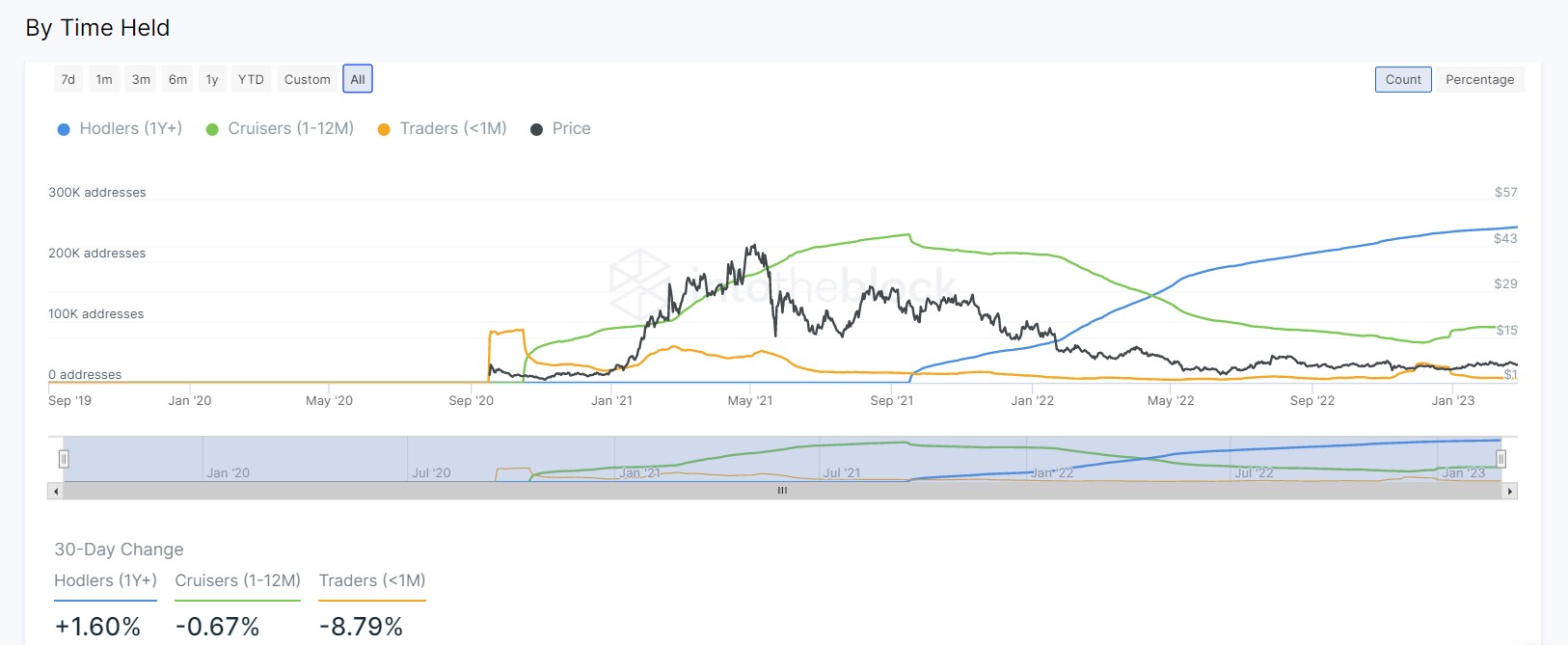 The dynamics in the price of Uniswap have changed significantly over the past year as the crypto winter has particularly stirred a massive slump in the price of the cryptocurrency.
The price of the asset dropped from a high of $12.43 to a low of $3.37 as the crypto winter took a new turn. At present, Uniswap is trading at a spot price of $6.52, having inked a monthly growth rate of 27.58% in the year-to-date period. This low pricing compared to their relative entry position might account for the HODLing. These investors might be waiting for a major price uptick before selling off.
Uniswap broadening ecosystem
Uniswap has always maintained the legacy of being the pioneering Automated Market Maker (AMM) in the crypto ecosystem. Rather than resting on its oars, it has continued to push for the expansion of its ecosystem.
It inked a partnership with Boba Network earlier this month, courting a related linkup with Polygon. Despite its universality, Uniswap's decentralized nature has been questioned as there are concerns that some entities like Venture Capital firm Andreessen Horowitz control a sizable chunk of the entire Uniswap supply.
The protocol, however, has continued to drive new improvements, giving users enough positive fundamentals to focus on rather than the FUD — Fear, Uncertainty and Doubt.