TOKEN2049: Asia's Largest Web3 Event
Event details
Location:

Event place

Marina Bay Sands

Dates:

Wed, 09/28/2022 - Thu, 09/29/2022

Website

https://www.asia.token2049.com/

Price: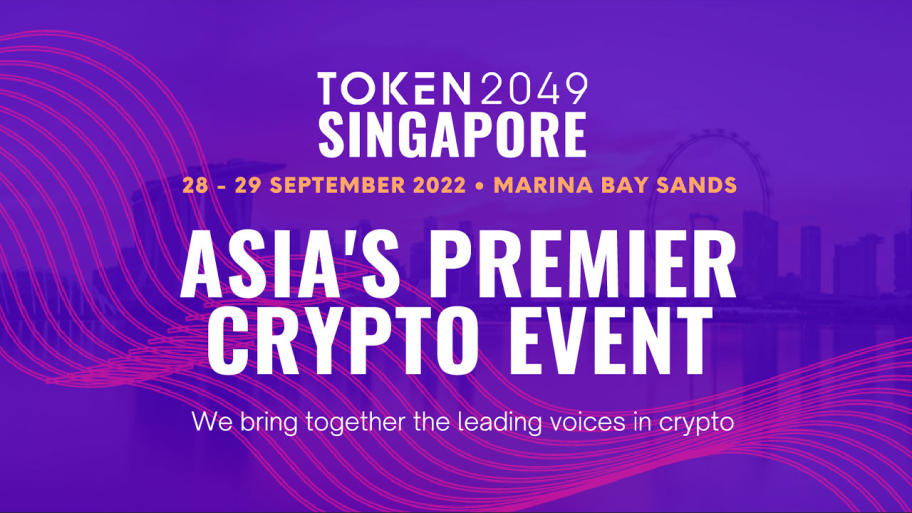 Cover image via U.Today
TOKEN2049, Asia's premier crypto conference, has announced a new batch of title sponsors and speakers for its upcoming Singapore edition which will be running from 28 to 29 September. This year marks the conference's Singapore debut, making for a thrilling week of activities as some of the world's most pioneering projects gather at what's set to be the crypto industry's first major in-person event in Asia ahead of the Formula 1 Singapore Grand Prix 2022 race weekend.
As the flagship event of Asia Crypto Week, the conference is expected to draw 3,000 attendees from across the world. This year's impressive line-up includes Stani Kulechov, Founder and CEO of AAVE, the leading open-source and non-custodial liquidity protocol; Haseeb Kureshi, Managing Partner of Dragonfly Capital; and Eli Ben-Sasson, Co-Founder and President of Starkware and co-inventor of zkSTARK, the privacy-preserving cryptographic proof.
Additional speakers at this year's conference include Justin Sun, Founder of Tron, the open-source, Proof-of-Stake blockchain platform and Sandeep Nailwal, Co-Founder of Polygon, the decentralised Ethereum scaling platform.
Panels and keynotes at the event are set to address a broad agenda — from the evolving regulatory landscape and institutional investment trends to the rise of the metaverse, Web3, and what this will ultimately mean for the industry as mainstream awareness intensifies.
For more information and continued updates on TOKEN2049 Singapore, please visit: https://www.asia.token2049.com/
About TOKEN2049
TOKEN2049 is a premier Web3 event, organised annually in Singapore and London, where decision-makers in the global crypto ecosystem connect to exchange ideas, network, and shape the industry. TOKEN2049 is a global meeting place for entrepreneurs, institutions, industry insiders, investors, and those with a strong interest in the crypto and blockchain industry.
Advertisement
Top
Crypto
News
in
Your
Mailbox
Top
Crypto
News
in
Your
Mailbox