Bitcoin (BTC), in a remarkable event, has displayed a rarely seen 'Golden Cross,' typically a strong indicator of midterm market trajectory. Noted market analysts anticipate this could trigger a substantial rally, whilst concurrently, the TMS Network is projected to achieve a staggering twentyfold increase by the end of the year.
Bitcoin (BTC) Marks Historic Golden Cross: Analysts Anticipate Bullish Turnaround
Bitcoin (BTC), the world's largest cryptocurrency, has made history by exhibiting a "Golden Cross" for the first time, as observed by the pseudonymous cryptocurrency analyst @CryptoJelleNL. This unique Bitcoin (BTC) pattern appears when a short-term moving average, in this case, the 13-day moving average (13MA), crosses its long-term counterpart, the 200-day moving average (200MA), from below, signaling a significant rise in Bitcoin (BTC) bulls. Traditionally, the emergence of a Golden Cross is a bullish sign, hinting at an upcoming rally.
The analyst's confidence in the upcoming Bitcoin (BTC) rally is also based on the likelihood of more crosses appearing shortly. For instance, a cross between the 21-day and 200-day moving averages could surface as early as next week. However, the classic Golden Cross, represented by the 50-day and 200-day moving averages, might take a bit longer to materialize, cautioning Bitcoin (BTC) bulls not to overestimate the influence of these smaller crosses.
At the time of reporting, Bitcoin (BTC) trades at $27,183 on leading exchanges, marking a 0.83% increase over the last 24 hours. The Fear and Greed Index, which measures market sentiment, sits comfortably in the "Neutral" zone at 53/100, indicating balanced market Bitcoin (BTC) dynamics.
TMS Network (TMSN) pre-sale accelerates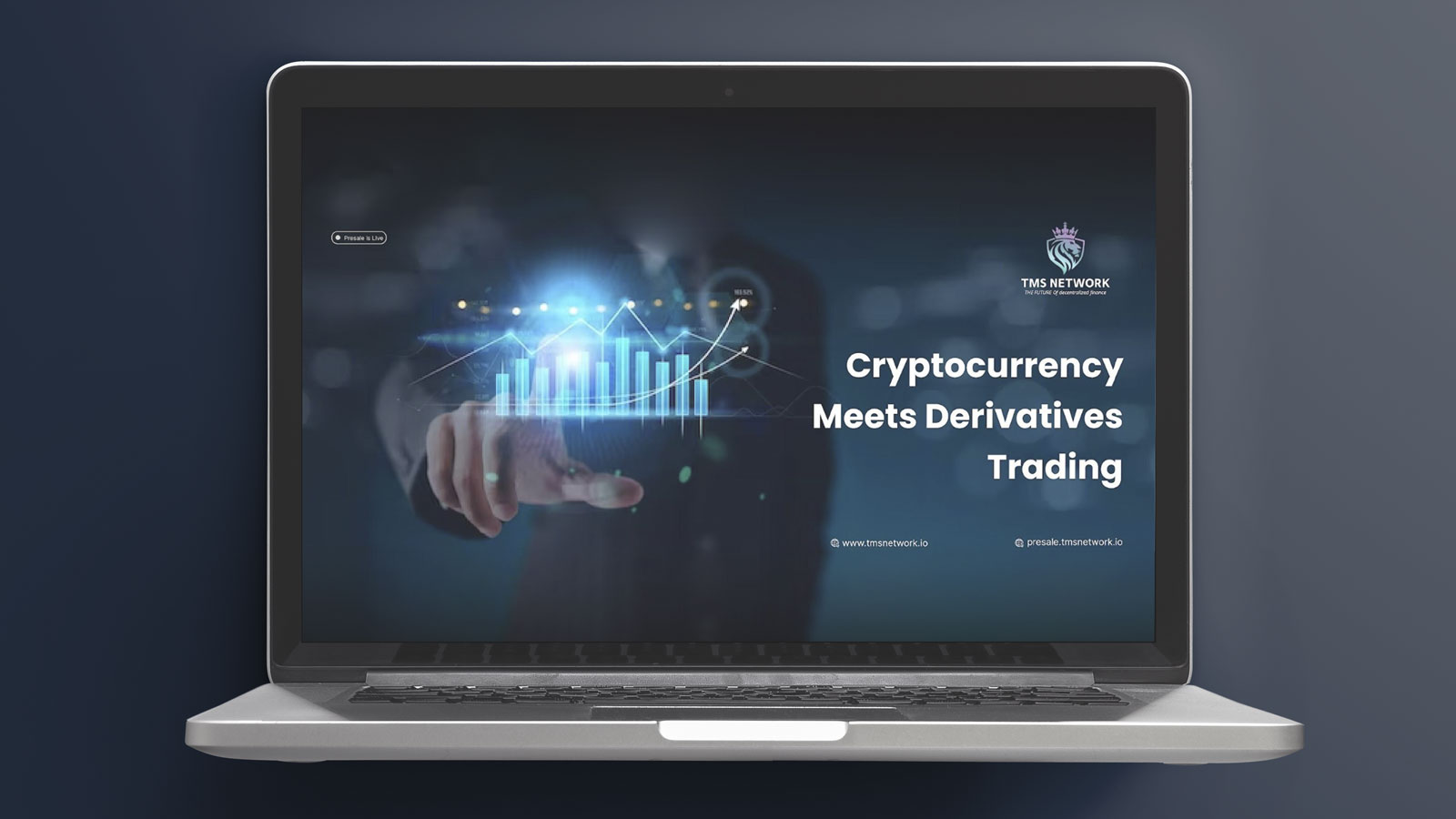 TMS Network (TMSN) is swiftly amassing recognition, attributable to its multifaceted characteristics and impressive offerings in the crypto world. The platform affords traders a distinctive advantage by facilitating direct derivative trading using cryptocurrencies. Users can seamlessly effectuate transactions by linking their digital wallets to the TMS Network while retaining complete autonomy over their assets.
TMSN emerges as more than a mere trading platform, presenting itself as a lucrative investment avenue. Token investors can benefit from the commissions churned out by the platform's trading volume, encompassing an extensive array of tradable assets, including cryptocurrencies, equities, foreign exchange (FX), and contracts for difference (CFDs). In addition, the support provided by TMSN for MT4 and MT5 platforms bolsters its comprehensive ecosystem, fortifying its position in the crypto realm.
Currently in its presale phase, TMS Network offers its token at $0.104, supplemented with a time-limited 50% bonus.
Join the Presale
Presale: https://presale.tmsnetwork.io
Website: https://tmsnetwork.io
Telegram: https://t.me/TMSNetworkIO
Twitter: https://twitter.com/@tmsnetwork_io