The scandal caused by Tether's recent announcement about the stablecoin continues, as does the shock of the crypto community, which has recently called USDT the best fiat-pegged asset in the market.
Bloomberg reports that under pressure of the Supreme Court of the State of New York, the companies disclosed that USDT is not fully USD-pegged but is backed by only 74 percent, which is only three quarters of the total supply.
Bitfinex loses $850 mln
A recent report says that Bitfinex has lost $850 mln and has been covering this loss with USDT coins. Due to that, the NY court filed an injunction against the Bitfinex exchange and Tether, ordering them to freeze all operations and provide a great amount of documentation by the end of this week.
The announcement of the $850 mln cover-up initiated by Bitfinex came from the NY Attorney General last week. The $850 mln in question was a mix of user and corporate funds, according to the statement.
Is Tether about to lose traders' trust?
A great many of investors and traders have been relying on USDT as a USD crypto equivalent and along with other stablecoins, this was a safe haven for their funds when the market dips into the red.
Last week, CoinMarketCap recorded a loss of $10 bln by the crypto market value due to the news with Tether, which was also beginning to slide.
At the time of writing this piece, USDT is trading at its usual price of $1.01 and is even showing a slight rise by 0.44 percent.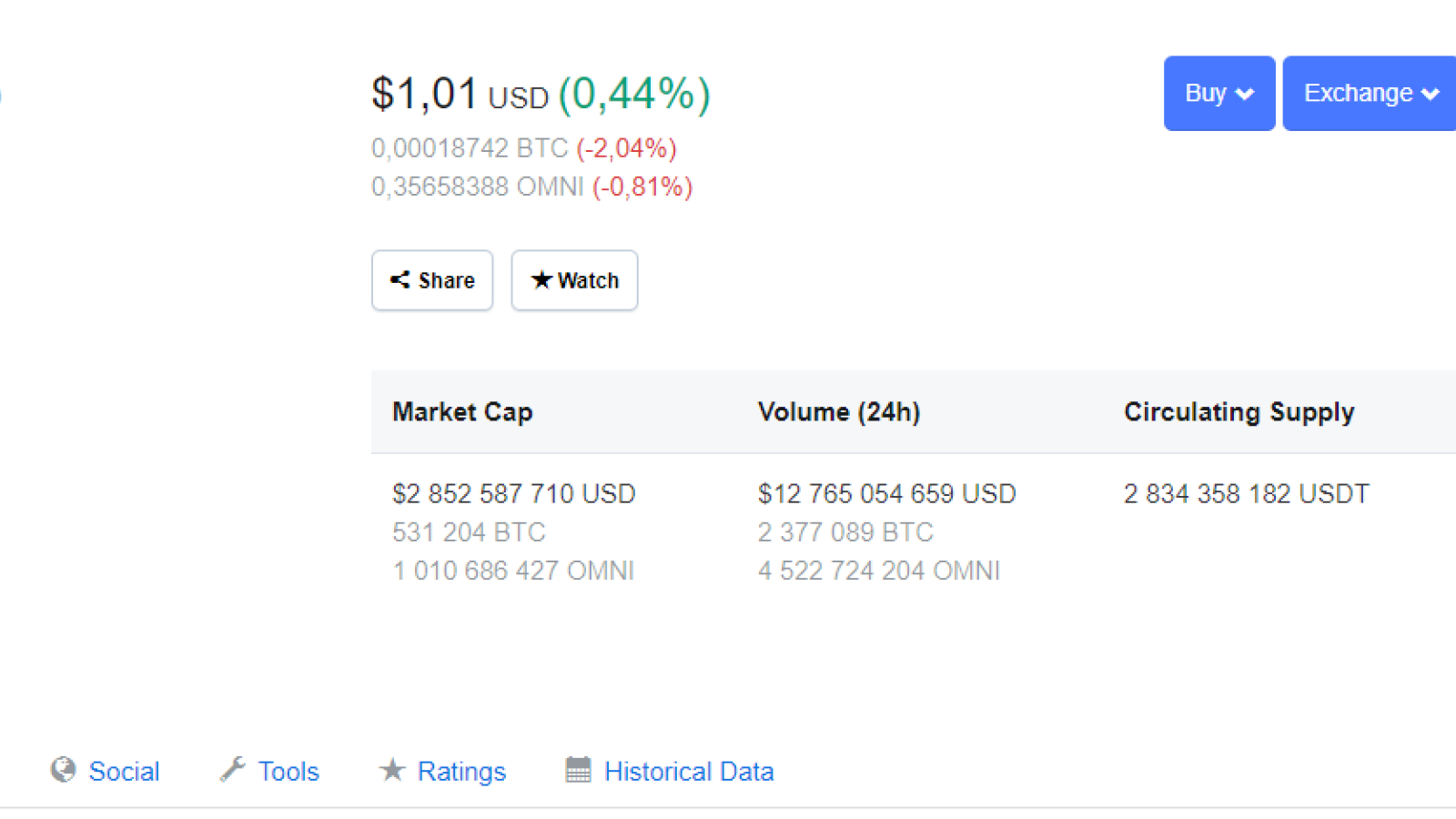 As per the legal documents, Tether supports USDT only with $2.1 bln, which is about 74 percent.
Previous Tether reports about USDT
Previously, U.Today reported an update made by Tether on its website, stating that USDT is fully-backed with the company's 'own assets'. That includes USD and cash equivalents as well as various other assets and profits from lending USDT to third parties.