Steemfest 3
Event details
Location:

Dates:

Tue, 11/06/2018 - Sun, 11/11/2018

Website

https://steemfest.com

Price: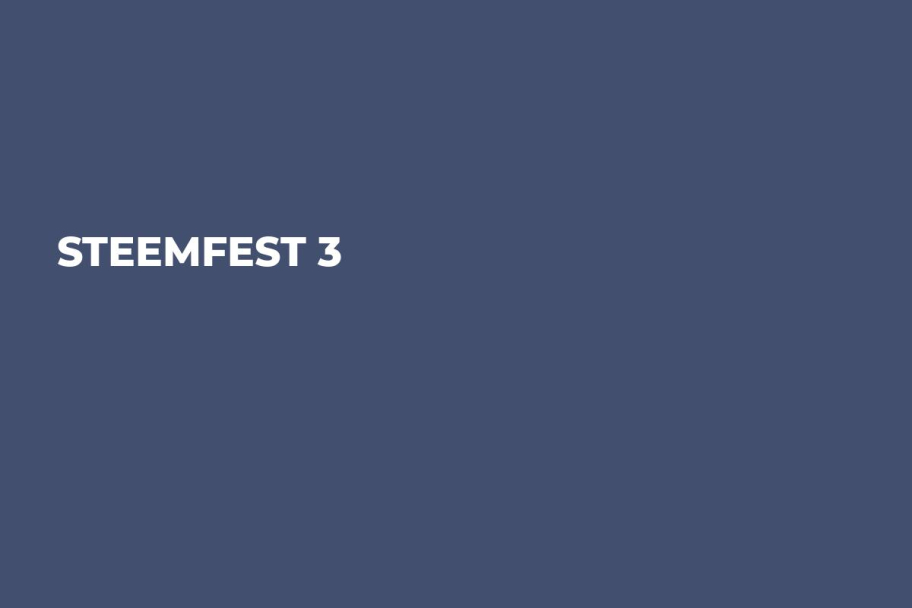 Cover image via U.Today
The most diverse community in the crypto-space is expanding its annual meetup to five days with ten venues and over 50 speakers and performers,bringing together Steem users and blockchain developers from over 40 countries
Artists, bloggers, authors and developers using and developing dApps on the Steem dPos blockchain are meeting for the third time to share knowledge, showcase their creations, and enjoy each other's company.
The main program of the 5 day event consists of 2 conference days, filled with talks, panels, workshops and pitches by a wide array of speakers, as diverse as the Steem blockchain itself. Steem users from over 40 countries flock to Kraków to meet one other and to hear insights and stories from, amongst many others:
Ned Scott, CEO of Steemit Inc and founder of Steem
Alina Miller, Artist, urban sketcher and markers guru
Blair Reich, Co-Founder of the popular digital card game Steem Monsters
Joe Parys, Online instructor with 350,000+ students
Diego Pucci, CEO of Utopian SRLS, an initiative empowering open source development
Sorin Cristescu, Blockchain Competence Centre leader at the European Commission
Round table sessions with in depth person-to-person chats with speakers and the "Wall of dApps"-expo, showcasing a selection of third party apps build on top of the Steem chain, complete the official conference days.
But Steemfest is more than two days of conference. SteemFest aims to combine a conference with a travel opportunity, giving the participants access to various parts of Kraków just by picking the venues for the program, leading attendees to explore the city. By submerging 5 days into the Steem ecosystem in several settings, both formal and informal, one can truly make lasting connections and return home with newfound insights and ideas. The weekend also gives time for activities such as a trip to nearby Auschwitz and a visit to the nearby salt-mines.
In addition to travel, exploration and traditional conference, the Steemfest five day program includes quite a selection of social events, including the "SteemFest 2018 Bear Bowling Competition", a "Night of Steem"-friday night party, filled with Steem users performing on stage, and the "Art at SteemFest" pop-up art exposition displaying works of art created by Steem users.
SteemFest Initiator and organiser Roeland Lanparty said upon announcing the event: "The purpose of SteemFest is to leverage the incredible vibe of the Steemit blogging platform, and create an environment in which a group of diverse thinkers, technophiles, crypto enthusiasts and creative people can congregate. We will be able to nurture new relationships, learn from each other and discuss the endless possibilities of the Steemit blockchain for blogging, apps, business and development. The potential of the Steem blockchain is truly limitless; this is what we want to celebrate while also thinking of ways to enhance further mainstream adoption, and modernize the way people can gain more for their community contributions."
Ned Scott, CEO of Steemit, added: "It's amazing to see so many people from around the world using Steem and independently organizing local and global events – that's the power of decentralization. It is critical that we support those doing their part in growing what we believe is the future of online social economies. We will be proud to attend again, and we look forward to meeting our community in November at SteemFest Kraków".
About Steem:
The Steem blockchain enables anyone to share their stories and get rewarded for the creation and curation of content. Thanks to the developer ecosystem these stories can also be shared beyond the blogging form but also on third party apps, run on top of the Steem chain, as pictures, (live) videostreams and audiosteams. These applications and services have shown that decentralized social platform and communities can thrive and grow in the crypto ecosystem.

Advertisement
Top
Crypto
News
in
Your
Mailbox
Top
Crypto
News
in
Your
Mailbox