The broader digital currency ecosystem is down today, as showcased in the reduced valuation in crypto market capitalization, which slumped by 3.34% to $1.02 trillion. Amid all these, Solana (SOL) joined the majority of altcoins that contributed to this price slump with its 6.3% drop to $23.33, according to data from CoinMarketCap.
Since the beginning of the year, the digital currency has been on a wild bullish streak, one from which Solana has benefitted immensely. For a digital currency that plunged to its lowest price point of $8.14 after the collapse and eventual filing for bankruptcy of FTX Derivatives Exchange, its current price level is considered a very impressive show of resilience and grit.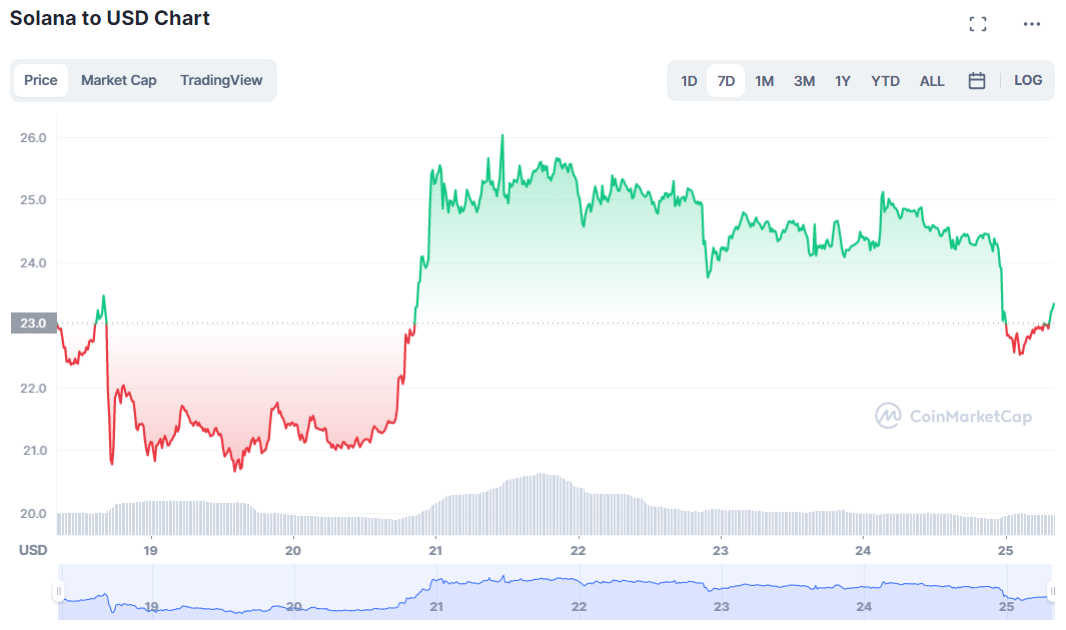 With a consistent daily and weekly close since the start of the year, the current bearish actions of the Solana digital currency can be considered a mere retracement that is characteristic of risk-on assets in general.
The majority of the Ethereum-killers that are Solana peers are also seeing an equal level of a price reversal, a trend that shows there is no underlying vendetta on the part of the bears to help decapacitate the SOL price.
Fundamentals pointing right
As far as the Solana protocol is concerned at this time, the fundamentals are on the right path. Besides the fact that the network no longer has outages as it was once notorious for, widely accepted community-driven projects are launching on the blockchain, reestablishing it as one of the most used smart contracts hubs in the world.
Solana now has its own version of meme coins, the most popular of which is Bonk (BONK), which has generally helped drive the overall growth of the protocol. With Solana's growing ecosystem and close-knit community, chances are that the SOL coin might find the resistance to bounce off of soon enough.