According to CoinShares' latest report on funds flows into crypto-oriented investment products, those focused on Solana's native token, SOL, experienced their largest inflows in two months.
Thus, SOL-oriented products received $1.3 million last week, 13 times more than a month earlier, clearly signaling renewed investor interest in a project whose days in the big crypto business seem to have been numbered recently. Notably, huge inflows into Solana-focused investment products occurred in a week when the SOL price rose 58.4% and went back above $20 per token.
In addition to Solana, large capital inflows were also noted in investment products focused on Bitcoin and Ethereum. Overall, the week ended with a positive balance of investor inflows and outflows of $9.2 million.
Solana's surge
All in all, since the beginning of 2023, the price of Solana token has increased by 133.6% and even returned to the list of top 10 largest crypto assets by market capitalization. While coming back, Solana has displaced Polygon's blockchain token, MATIC, from this position.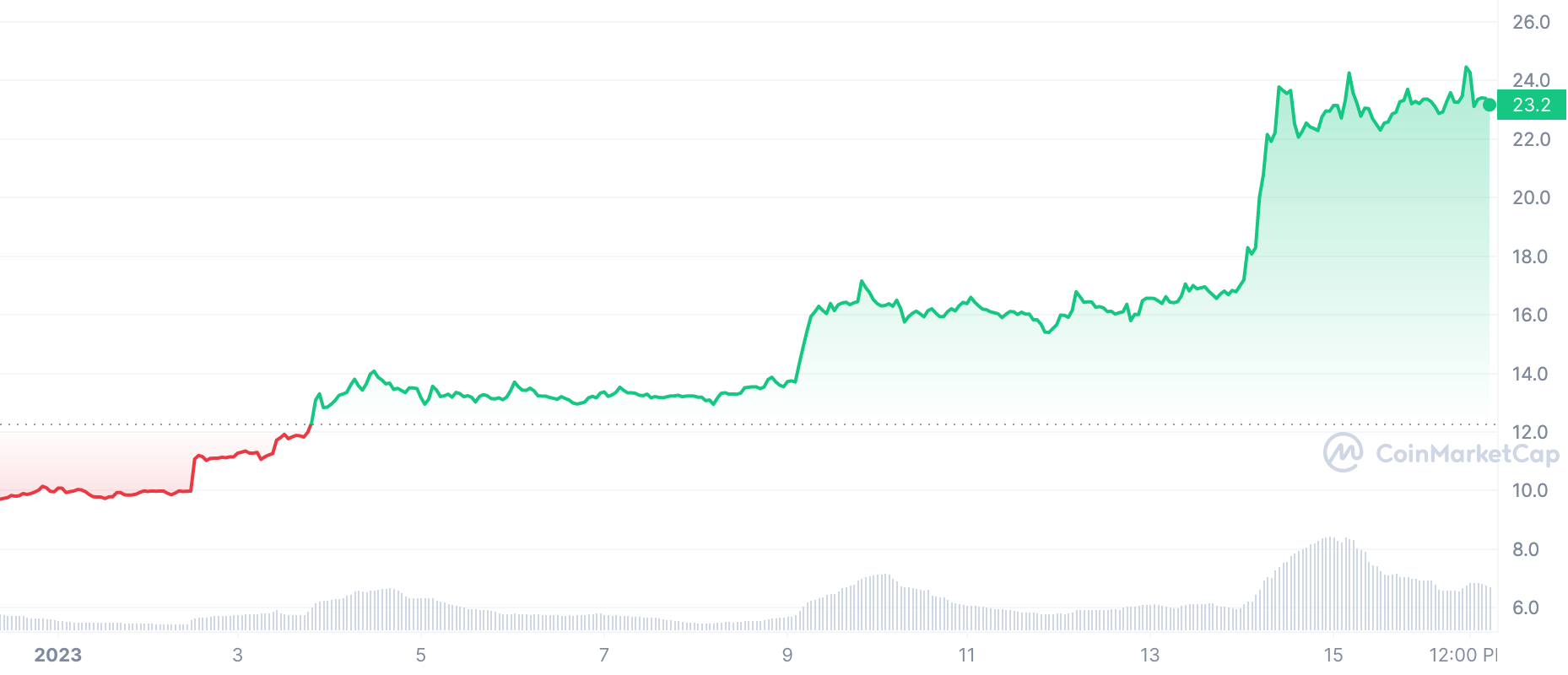 As reported by U.Today, in addition to the SOL price increase, the Solana network itself has also experienced a resurgence of interest, with daily active users returning to levels above 150,000, a 30% increase over recent months since the collapse of FTX.