The last year was quite harsh for Ethereum – it seemed to suffer from a bearish trend more than any other cryptocurrency. Will we see ETH rise again in 2019? Is it possible for Ethereum to break its previous price records? Many crypto experts believe in Ethereum's potential and provide very positive forecasts. Let's see what they think.
Joseph Raczynski: ETH is to hit $1,200 by the end of 2019
The founder of JoeTechnologist.com and a popular crypto influencer with over 153,000 Twitter followers, Joseph Raczynski predicts that Ethereum is to reach $1,200 this year. His prediction is based on the technological advancement of Ethereum's proof of concept, which makes it very attractive for institutional investors. Besides, Ethereum can boast an enormous developer community. Raczynski commented:
They [Ethereum] are one of the most real projects to date. Nearly all large organizations are testing on this platform.
Tom Lee: Target $1,900 by Q4 2019
A research leader at Fundstrat Global Advisors, Tom Lee reckons that Ethereum will rally after its recent serious losses. He is sure that the cryptocurrency ought to recover, and February-March is the best time for that.
Tom Lee @fundstrat says bitcoin and ethereum will be the best performing assets next year

— CNBC's Fast Money (@CNBCFastMoney) 9 января 2018 г.
But while $1,900 seems to be a bit of an exaggerated number, Tim Enneking, managing director of Digital Capital Management, says that it's unlikely because 'There are no drivers to push ETH to 40% above its prior all-time high'. Indeed, Ethereum's dApps aren't widespread, and they should be implemented more actively.
Sky is not the limit?
However, the above-mentioned Ethereum 2019 predictions seem to be close to reality compared to forecasts from Nigel Green and Brian Schuster.
Nigel Green: $2,500, and expect a further growth
The CEO of the deVere Group predicts that Ethereum might reach $2,500 and increase even more by 2020. An enormous ETH price ascension will be driven by three factors:
The number of platforms using the Ethereum blockchain is growing significantly.

The use of smart contracts has also increased.

Cloud computing is on its way to decentralization.
To top it off, wide Ethereum adoption by banks and other financial institutions will contribute to ETH integration.
Another key reason for the rally is that there's a growing awareness of the need and demand for digital, global currencies in a digitalized, globalized world. Ethereum can be expected to solidify its position as the second most valuable and used cryptocurrency token in the world.
Brian Schuster: $10,000 turning into $100,000, if...
...Ethereum replaces gold as the store of value.
Sound like science fiction? The head of Founder Solutions at Ark Capital LLC doesn't think so. It's true that replacement of gold with crypto has been discussed by some market observers, though most suppose Bitcoin must be the store of value.
But what if Ethereum takes its place? Then its market cap should be $10 trillion, which means one coin should cost around $100,000!

Meanwhile on the market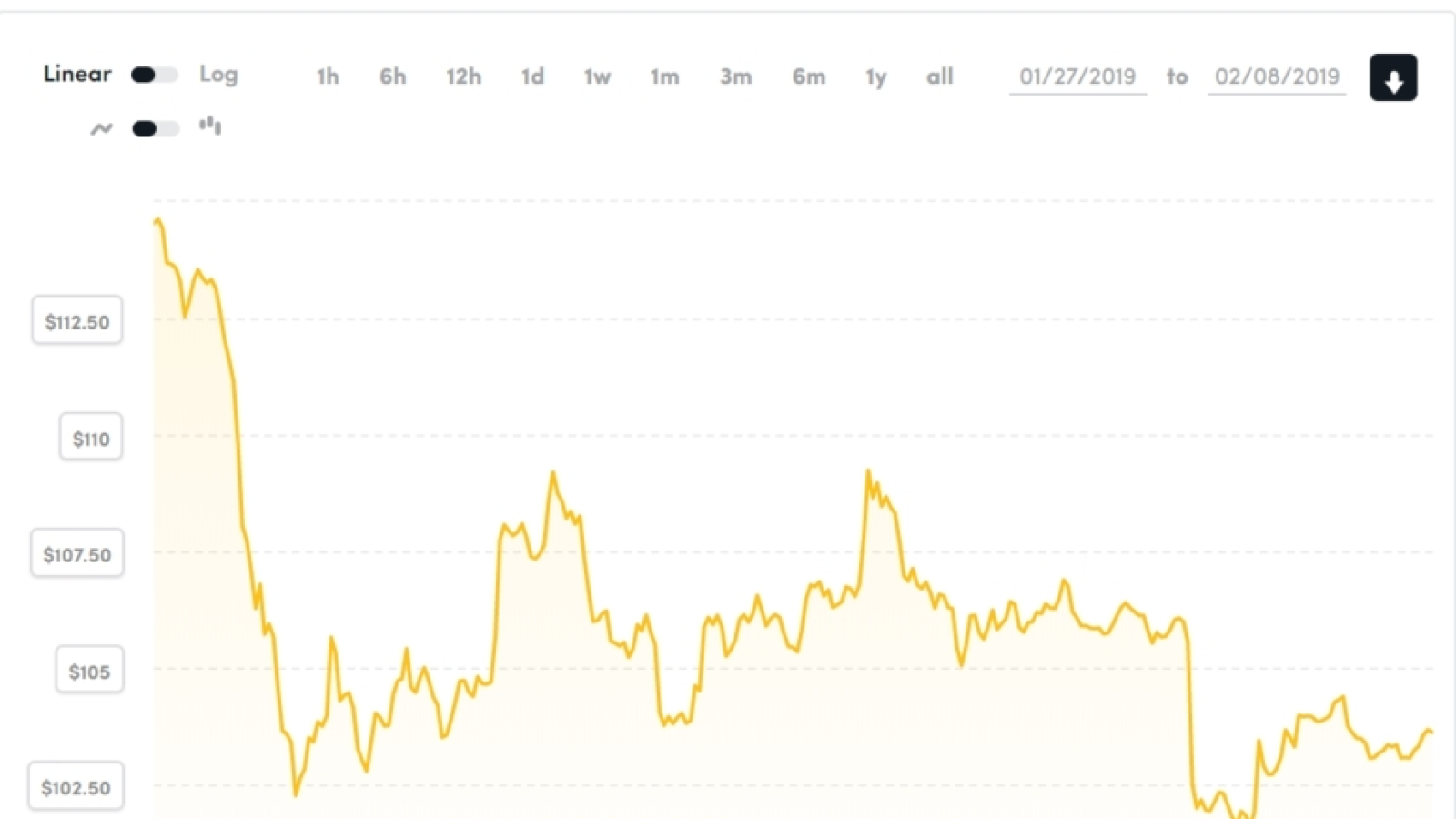 So far, none of these statements seem to be close to reality: like many other cryptocurrencies, Ethereum seems to be stuck. Its price is fluctuating and has fallen by $20 during the past ten days. To make its way from $100 to at least $1,200, it definitely needs to gain momentum and support.
Disclaimer: The opinion expressed here is not investment advice – it is provided for informational purposes only. It does not necessarily reflect the opinion of U.Today. Every investment and all trading involves risk, so you should always perform your own research prior to making decisions. We do not recommend investing money you cannot afford to lose.