The relevance of Shiba Inu (SHIB) as an iconic meme coin ecosystem might be rubbing off on one of its most prominent partners, Bad Idea AI (BAD), which is on a very defined rampage today. At the time of writing and according to data from CoinMarketCap, BAD is changing hands at a price of $0.000000168 after jumping as high as 14% in the past 24 hours.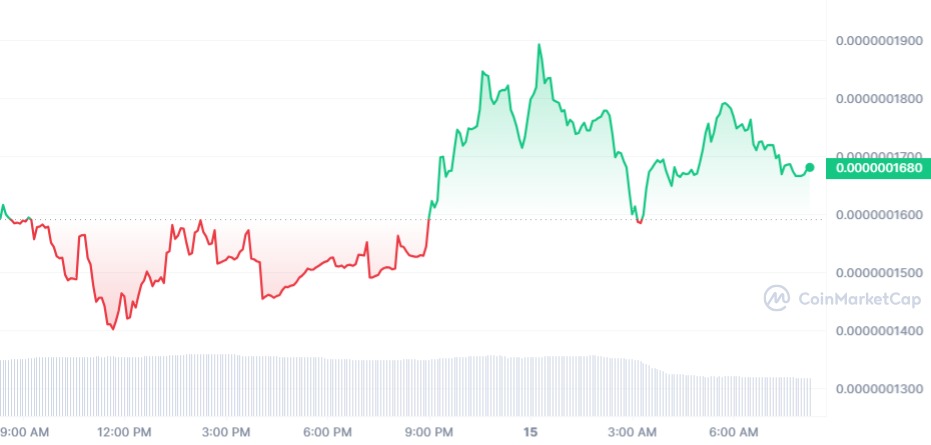 While related growths are not unusual for tokens that are aligned in the same ecosystem as BAD, the emphatic nature of the resurgence has sparked broad-based intrigue in the broader crypto ecosystem. The trigger is exciting investors, as touching BAD is based on a prereported listing of the token on Bitget, a move that is arguably its most ambitious so far.
The lead developer in the Shiba Inu ecosystem also notably acknowledged the listing, legitimizing the underlying role that BAD is expected to play in the Shiba Inu ecosystem in the long run. As an AI-based project, BAD is on track to help bridge the gap between Shiba Inu's meme coin offerings and the broad-based AI ecosystem.
The current trading volume of BAD, which is up by 12% overnight, is also a testament to the fact that this token is a force to reckon with.
More associated benefits
Compared to Shiba Inu, suffice it to say that Bad Idea AI is still in its infancy with a very strong upside for growth. While the emergence of Shibarium is considered essential, bootstrapping the relevance of SHIB and other tokens within the Shiba Inu ecosystem, there is a very strong pointer that BAD will also benefit from this positive sentiment.
As Shibarium matures, there is a strong possibility that most of the decentralized applications (dApps) that will be launching on it will prioritize BAD as their personal AI partner as well, a push that will further complement its growth across the board.