Shiba Inu (SHIB) has been carving a distinctive path for itself. In spite of the prevailing lackluster performance on the broader cryptocurrency market, the token burn rate of Shiba Inu is surprisingly on the rise, signaling an interesting dynamic at play.
For those new to the concept, a token burn is a deliberate action by the cryptocurrency's owners to permanently remove a portion of the circulating supply, effectively reducing the total number of tokens in existence. This reduction in supply can create an artificial scarcity, often leading to price appreciation if the demand remains constant or increases.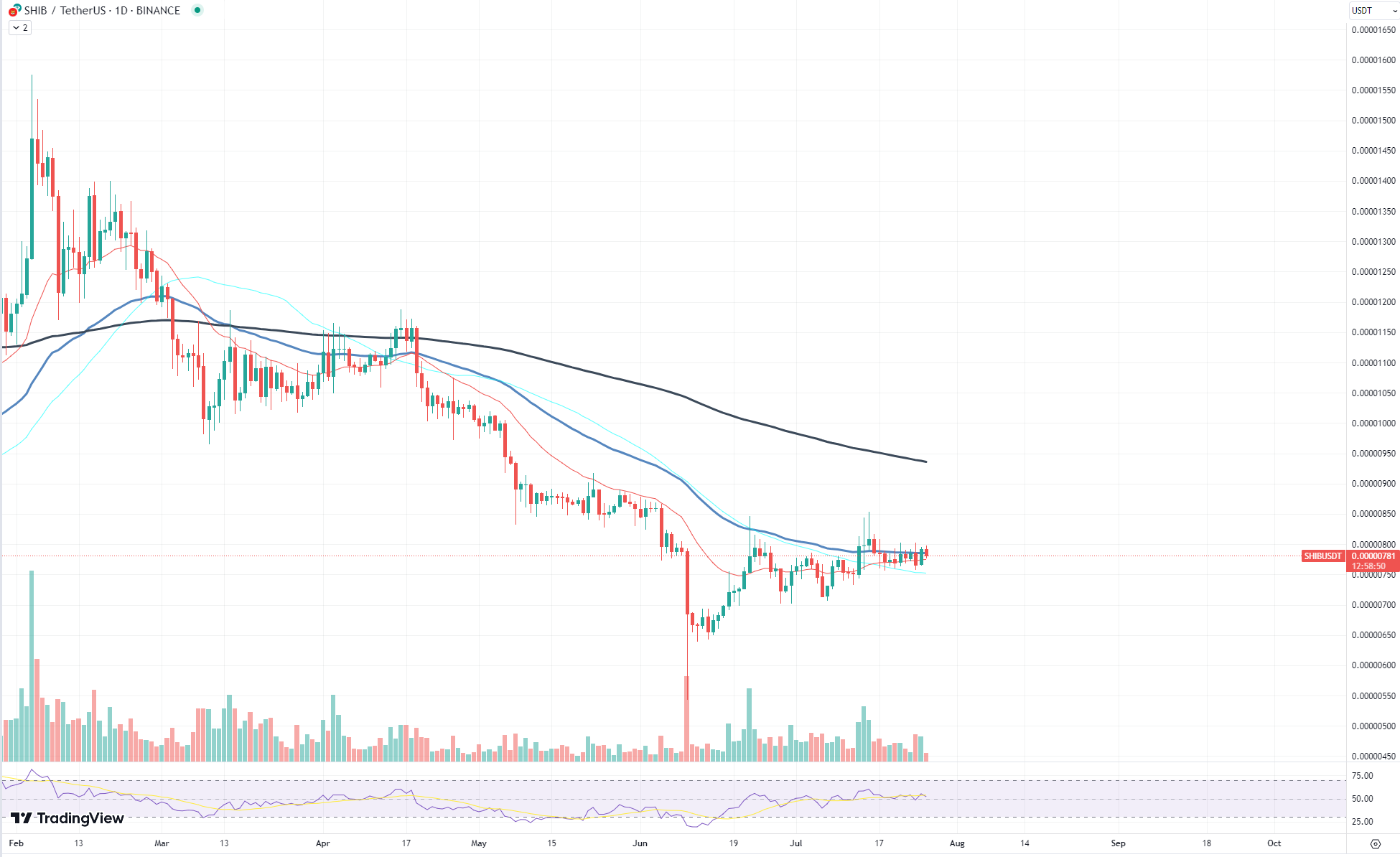 The Shiba Inu network is currently showing notable activity levels, as evidenced by the escalating burn rate. This trend is noteworthy given the relatively anemic state of the broader crypto market, where most digital assets are moving sideways and exhibiting low volatility.
The primary contributors to the Shiba Inu burn rate are vendors and merchants who have adopted the token. These entities regularly send a predetermined percentage of their SHIB transactions to burn addresses — special types of addresses where tokens sent are effectively rendered unusable. This practice, along with others such as token burn initiatives organized by the community, plays a significant role in reducing the circulating supply of Shiba Inu tokens.
Despite current market conditions, it seems that the Shiba Inu ecosystem is not just surviving but is also showing signs of thriving. The increasing burn rate indicates sustained network activity and a consistent level of token usage.
Apart from gaining significant attention as a "meme coin," SHIB also stands out due to its community-driven approach and initiatives that contribute to its deflationary nature. If the burn rate continues to rise, it may lead to a decreased supply and increased scarcity of the SHIB token, which could, in turn, put upward pressure on its price.