Shiba Inu (SHIB) seems to be holding steady, demonstrating resilience amid market volatility. SHIB, notably, is maintaining a price above its local resistance level at roughly $0.000008. This price stability, amid the broader market reversal, is a promising sign for SHIB's investors.
The stability follows a substantial price surge that Shiba Inu experienced after the favorable court decision involving Ripple's XRP token. As the positivity from the XRP case reverberated across the crypto market, several cryptocurrencies, including SHIB, benefited from a significant price boost.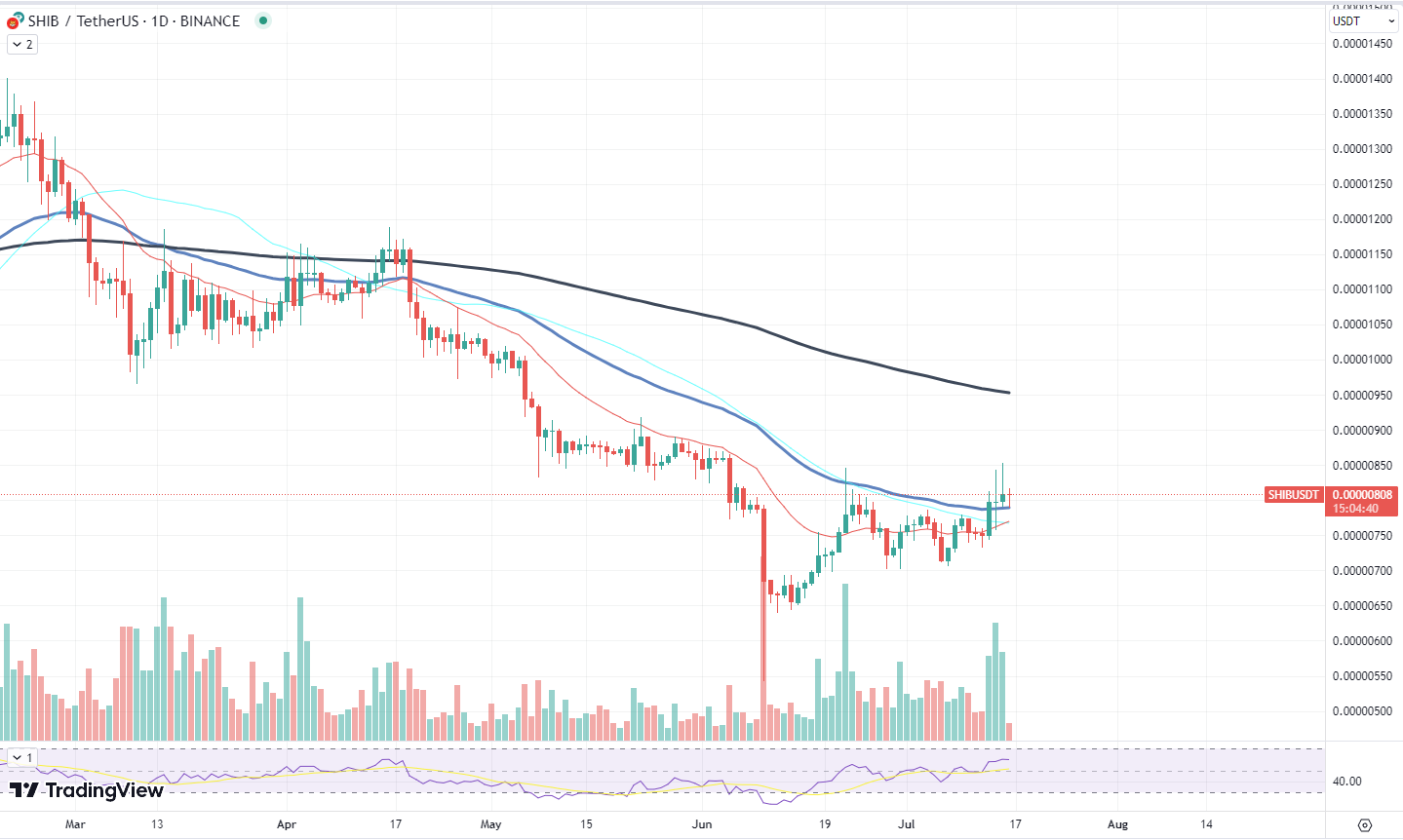 Contrary to other cryptocurrencies, Shiba Inu has managed to uphold the price level reached post-surge, prompting market analysts to question the potential for a long-term run. The majority of cryptocurrencies have not displayed a similar resilience, succumbing to market reversal trends.
However, it is important to note that Shiba Inu is still grappling with challenges that may impede its market progress. Despite its current stability, the token lacks substantial sources of inflows and concrete use cases, which are critical for long-term growth and stability in the crypto market. This limitation is reflective of a broader struggle among several meme coins which, despite the initial hype and short-term gains, have often struggled to establish a robust foothold in the competitive crypto market.
Nonetheless, the recent breakthrough of Shiba Inu and its ability to retain the gain provide a sigh of relief for its investors and followers. While the market reversal has caused several cryptocurrencies to lose their recent gains, SHIB's stability could signal a potential consolidation phase.