Since the beginning of the month, the Shiba Inu token has seen a rise of more than 20% against its main competitor, Dogecoin. At one point, SHIB was up more than 30% against DOGE, but then the latter began to catch up with its soaring rival.
The Shiba Inu token has thus closed the gap formed in October last year when, with Elon Musk's rise to Twitter, Dogecoin became the most profitable cryptocurrency at one point.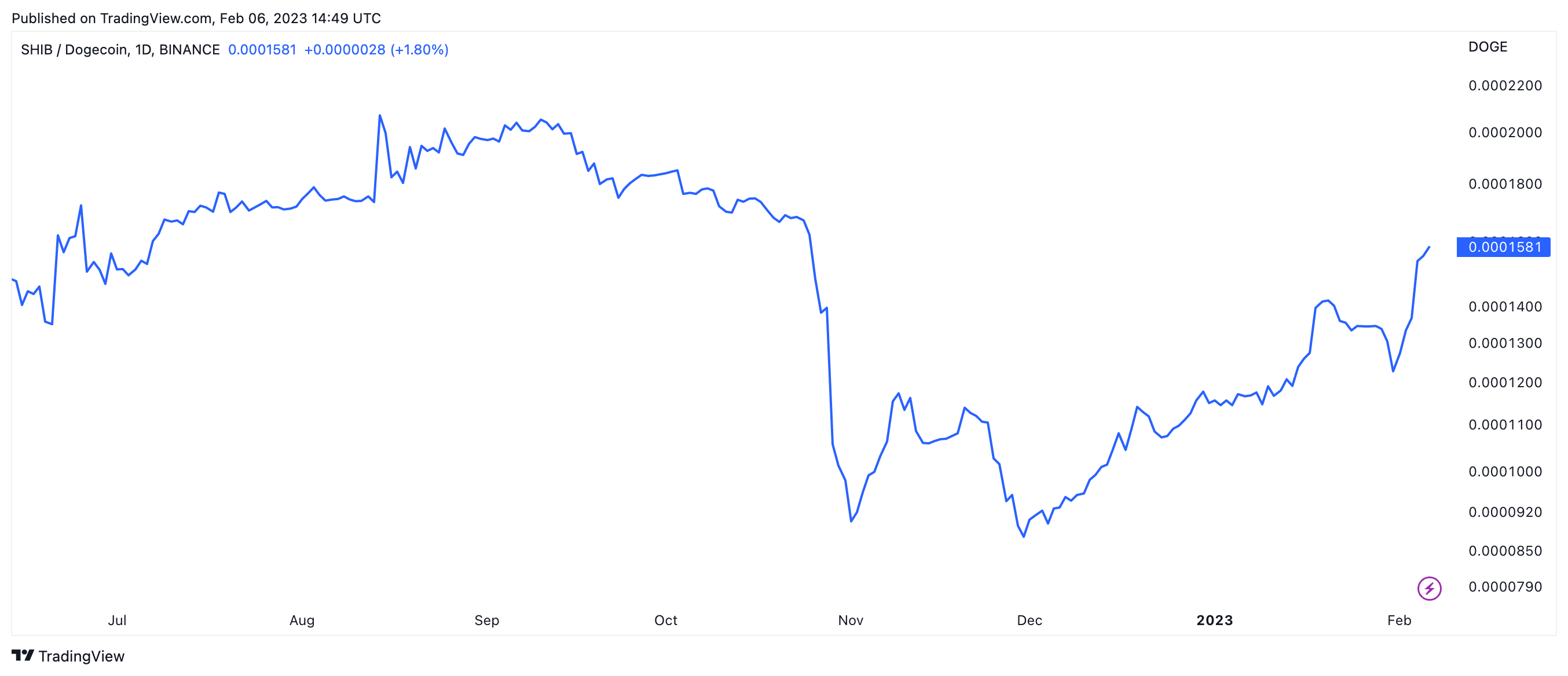 It is worth clarifying that SHIB, DOGE and other cryptocurrencies, which are attributed with memes, typically trade synergistically, and large price action gaps are often caused by the realization of a specific trigger embedded in the price of a token.
Thus, if the Twitter and Musk epic pushed DOGE last autumn, now Shibarium, the long-awaited Layer 2 protocol from the Shiba Inu development team, rules the ball. According to various rumors and speculations, the innovation could be available by Feb. 14, but there is no confirmation yet.
Jump into Shiba Inu (SHIB)
It was the approach of the big day that led speculators to buy SHIB en masse over the past week, resulting in an 18.5% increase in the token's price.
Large trading firms and funds are not staying away from the trend either. Jump Trading, for example, has continued to shuffle and buy SHIB again all this time, accumulating almost 163 billion tokens in one of its wallets — the equivalent of $2.38 million.