As reported by U.Today on Monday, following the Binance CEO's response to Craig Wright's recent threats of legal action against those refusing to believe he is the true Bitcoin creator, Binance decided to proceed with ditching Bitcoin SV.
Binance kisses BSV goodbye
On its official blog, the exchange reminded the community that once in a while Binance does review the listed assets to see if their teams continue to show a high level of commitment, ethics, etc.
After enumerating around ten criteria by which digital assets can be delisted from the exchange, the Binance team named the 'winner' which will be ditched this time: Bitcoin Cash SV.
The delisting has already damaged the market stance of Bitcoin SV heavily, making it retreat to position #14 on CoinMarketCap from #12 and dropping the coin's price significantly, by -21.57 percent.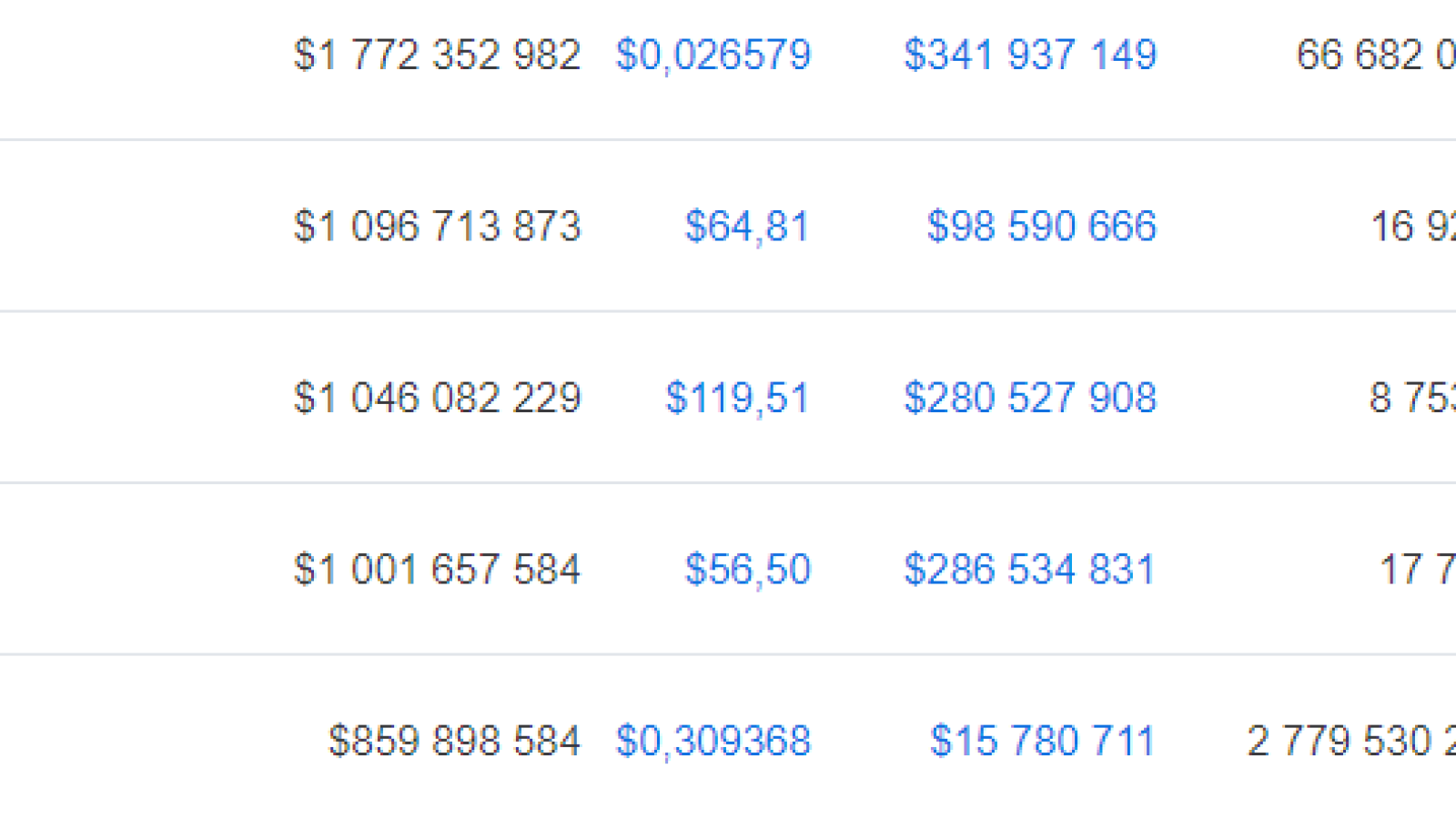 The community rises against Dr. Craig Satoshi Wright
This case has brought up a wave of support on Twitter, first of all in the comment thread under the recent post of Binance's CZ and Binance itself regarding the BSV delisting.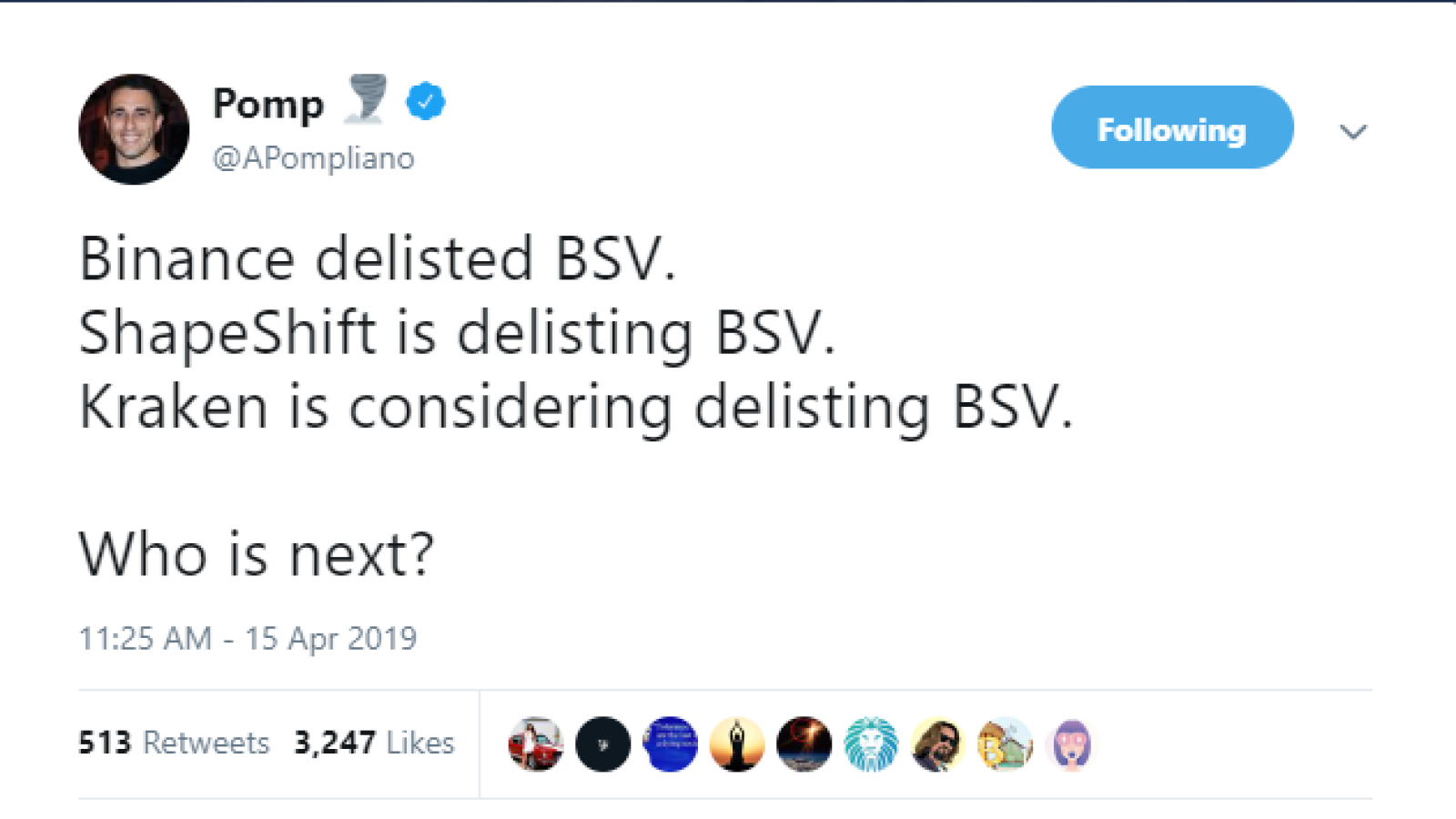 Other major platforms are now following suit after Binance's decision. For now, at least two of them are delisting Bitcoin SV: the ShapeShift and Bitrue exchanges.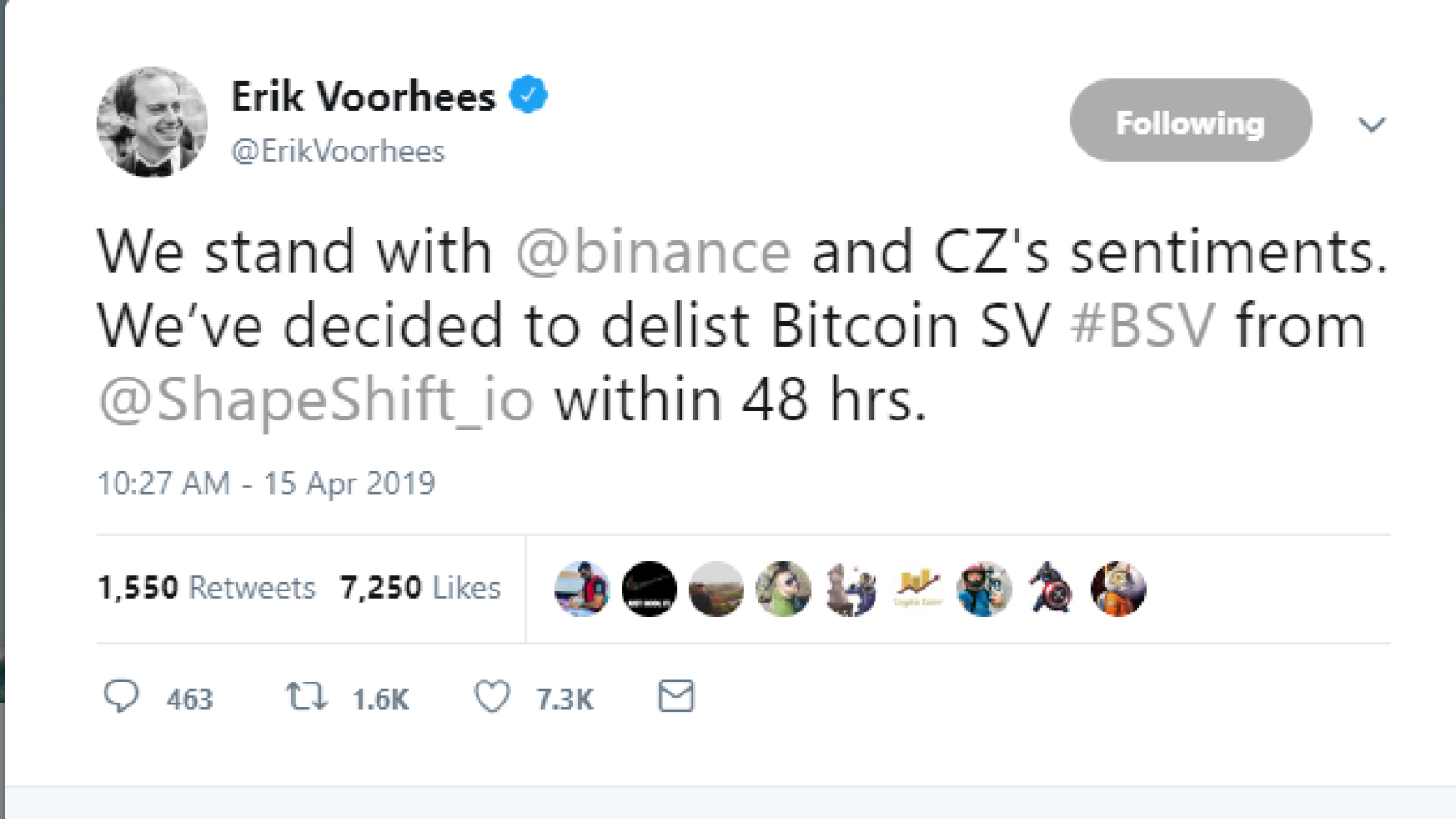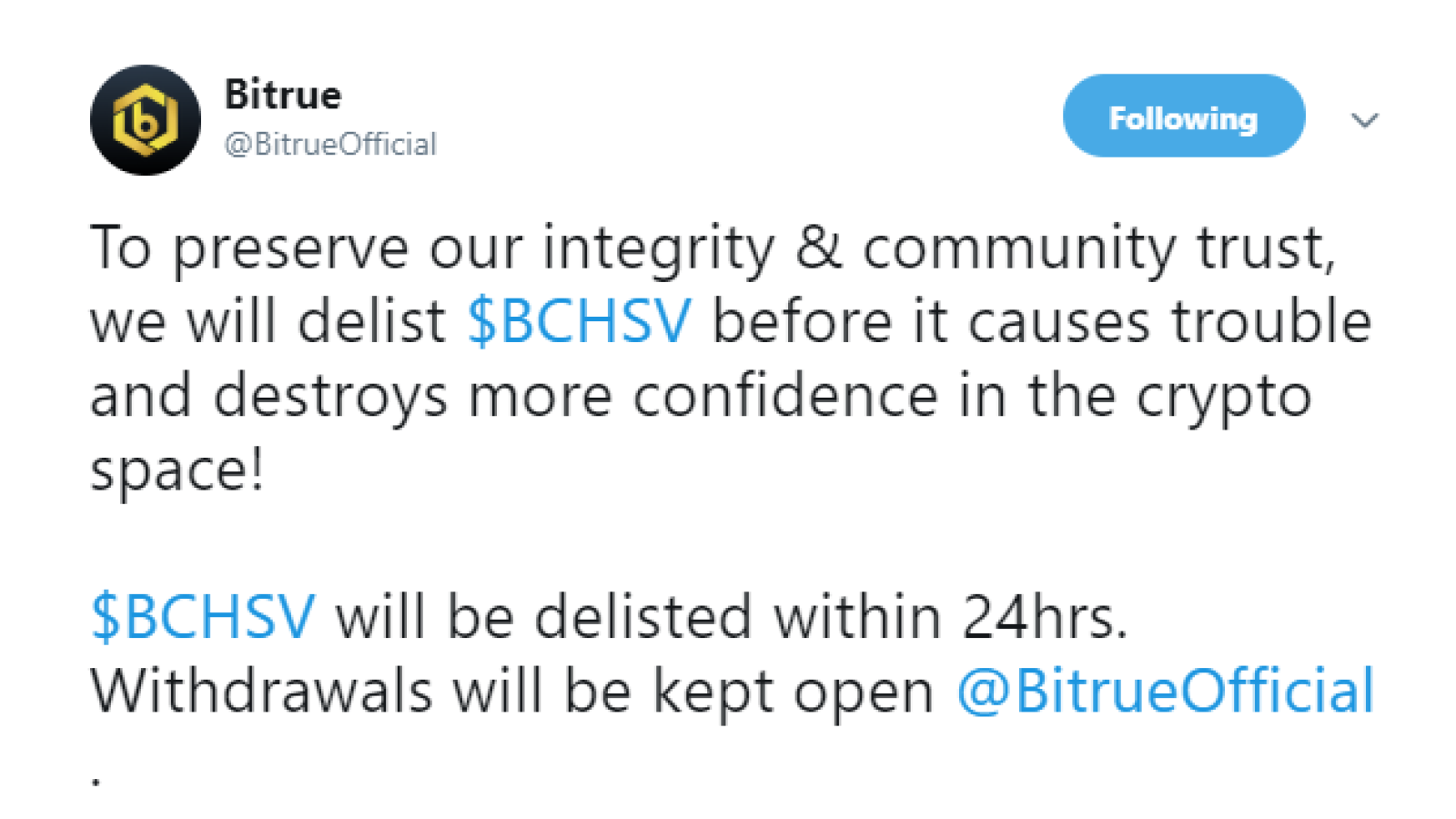 The Kraken exchange has launched a Twitter poll, in which the majority has voted that BSV should be removed from the platform.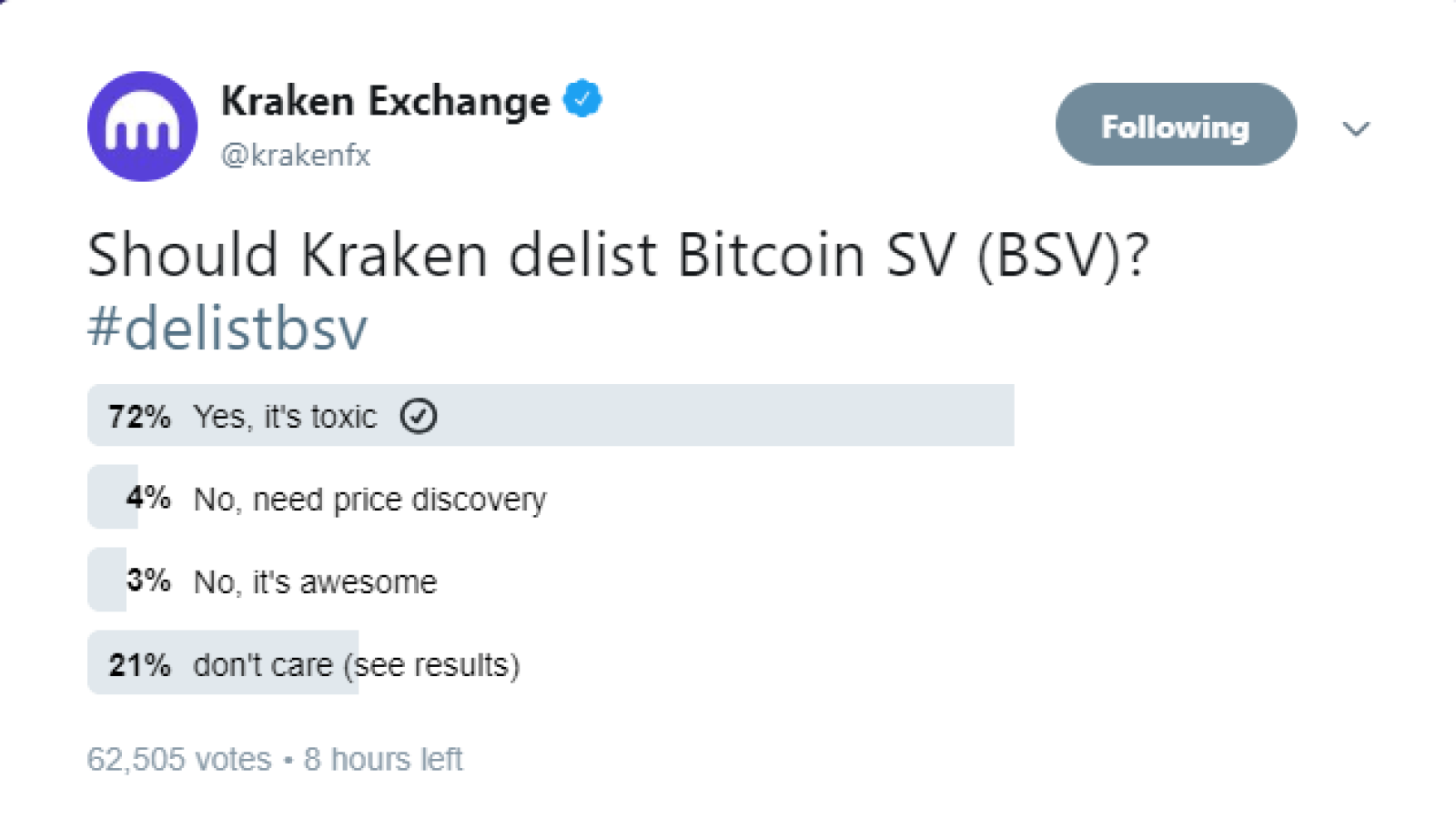 McAfee the crypto baron says his word
Even John McAfee, who cannot stay away from scandals and controversial events, has commented on the situation, saying that Mr. Craig Wright is definitely not Satoshi. As per the 'crypto baron', at least a hundred people in the community are aware of the real identity of Satoshi – people that McAfee knows in person.
When the Bitcoin Cash hard fork took place in November 2018, McAfee took the side of the original BCH coin, being friends with Roger Ver, its rigid promoter.
Enough is enough! There at least a dozen crypto adherents who know the true identity of Satoshi. I can assure you, 100%, it is NOT Craig Wright. This absurd claim of Craig's is incomprehensible. Mr wright: Have you no shame? Seriously sir! Have you no shame?

— John McAfee (@officialmcafee) April 16, 2019
Image by Flickr https://www.flickr.com/photos/moneyconf/27882127027/in/photostream/