The history of cryptocurrencies has unfortunately had its fair share of scams. Fraudsters are known to carry out attacks of varying degrees in complexity. Some of them upload phishing command line interfaces like in the case of Monero, while others cannot come up with anything better and just ask you to send your cryptocurrency to them. And you what, it works!
Fraudsters Celebrate Ethereum's Istanbul Update
After Ethereum's Istanbul Hard Fork was proclaimed a success yesterday, there was a brief moment in which several users of Telegram's Messenger interested in crypto were added to a strange chat. The official logo and name of the Ethereum Foundation and the first and last names of Vitalik Buterin were used in the chat.
The pinned message written on behalf of Vitalik and his team announced an airdrop of 20,000 ETH (almost $3M at the time of publication) dedicated to the success of the Istanbul Hard Fork on the Ethereum network. Shortly thereafter, the airdrop's cause was changed to "celebrating the global power of ETH".
Just like the recent Litecoin YouTube-base scam, the fraudsters offered 10 to 1,000 ETH to everyone who transferred between 1 to 100 Ethers to their Ethereum address. Scammers will invite everyone to participate in this giveaway, including those from countries with tough regulations, e.g. the USA.
Do People Believe Such Scams?
It looks like scammers come locked and loaded for such crimes. They created the aforementioned Telegram channel and a brand-new website. According to Whois Service, this was accomplished just yesterday! Moreover, the fake API integration from the Etherscan-like explorer was broadcasted to this website. With that said, people transferred 100+ Ethers every minute to the airdrop contract.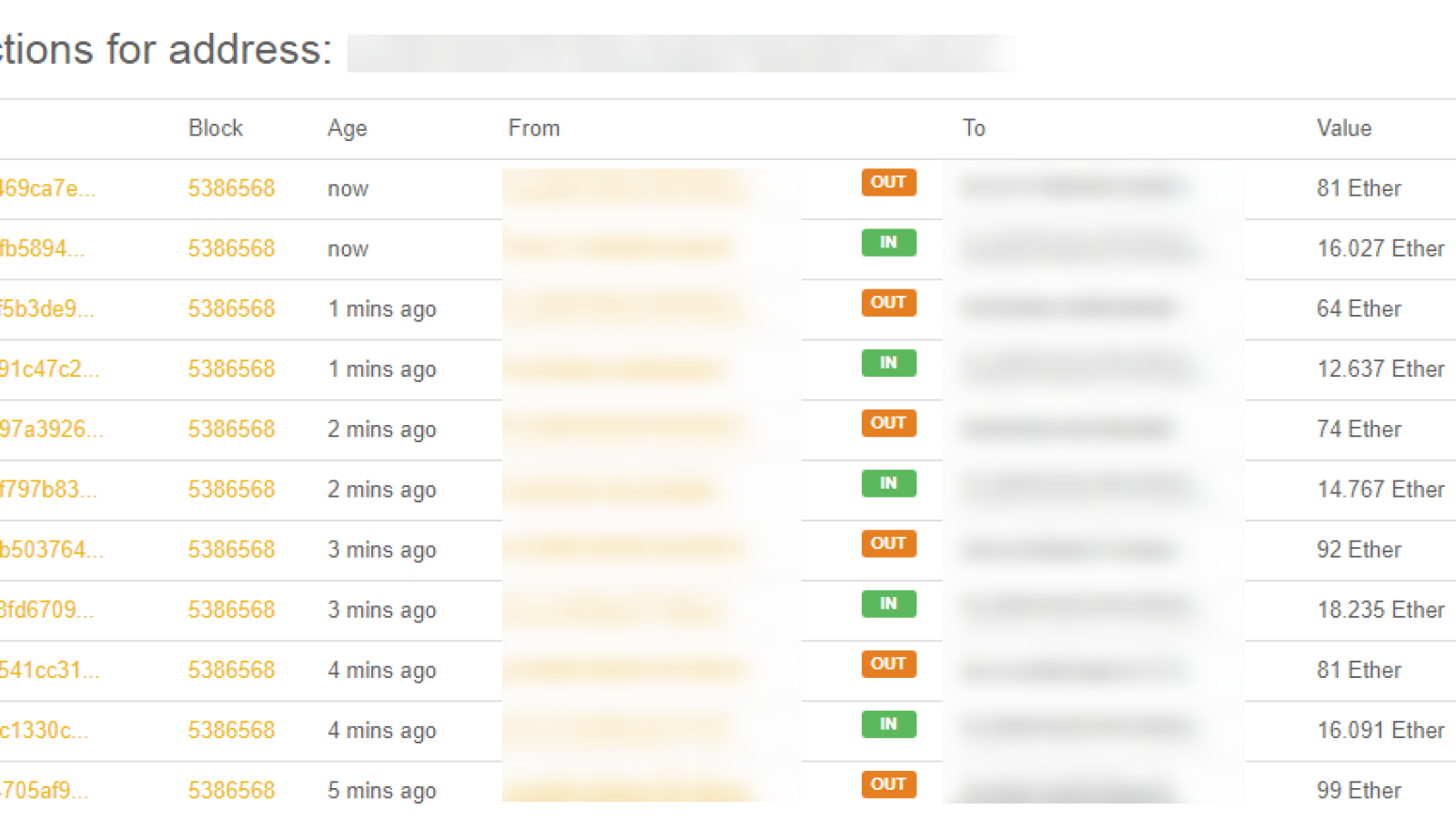 However, the original statistics on the real Etherscan.io reveal a different story as only a couple of transactions were sent. The official YouTube channel is also not very popular despite being created five years ago, months before the start of Ethereum network.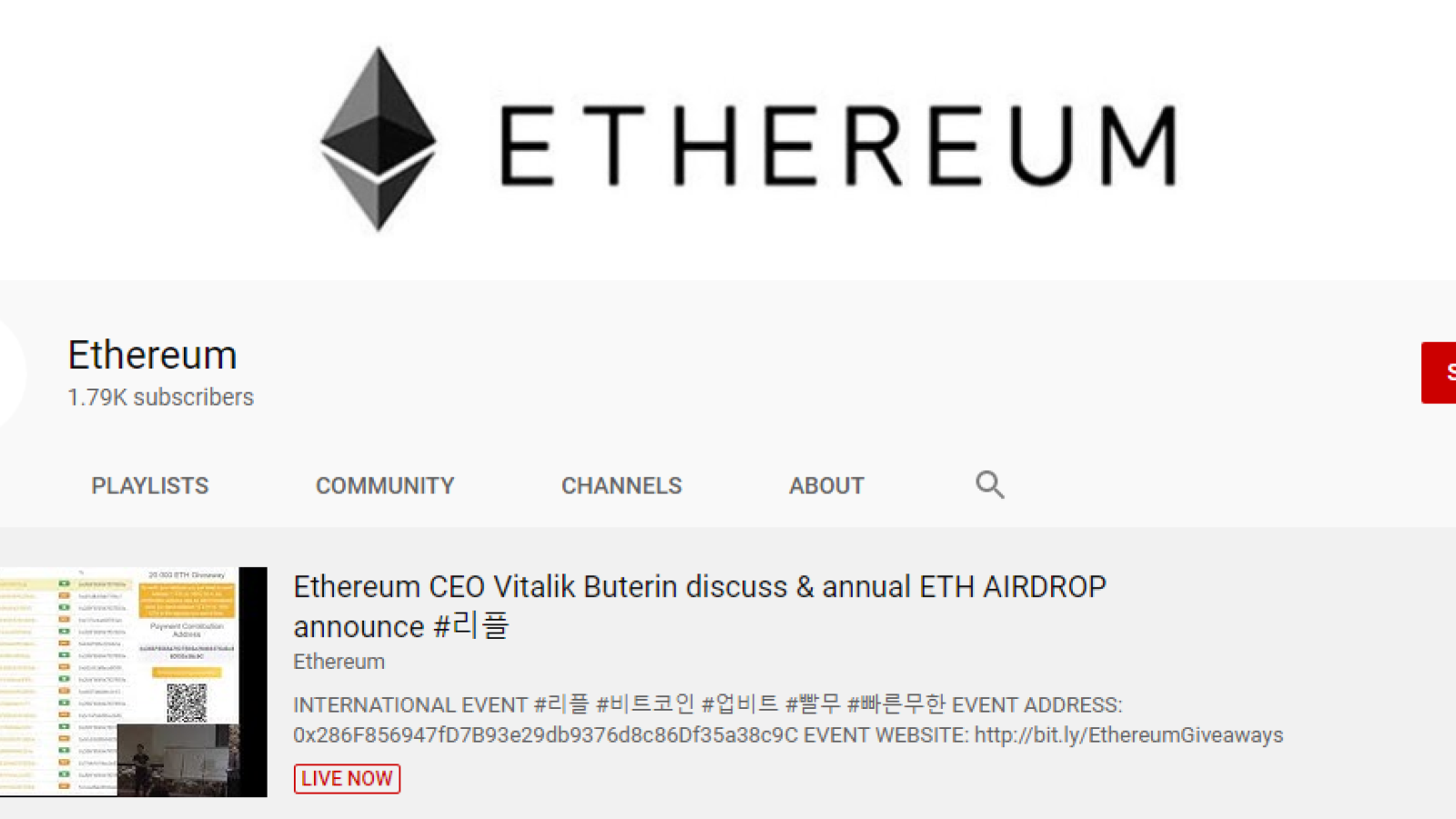 Image by: https://www.youtube.com
U.Today would like to remind some basic rules of how to avoid being caught up in one of these scams:
Always check the announcements on (and only on) a project's official website with HTTPS encryption.
Never send your cryptocurrency to a person pretending to double or to triple its value, let alone 10x or 50x in profit.
Remember - Well-known teams such as Bitcoin, Ethereum, and Litecoin will never conduct airdrops or giveaways. Both are promotional actions for recently launched assets.
Have you ever been caught up in a scam airdrop? How much crypto did you lose? Be honest on our Twitter!