A full time trader and developer, as per his Twitter profile, CryptHawk, claims he has news that the rest of the crypto community is still unaware of – Ripple, he states, has acquired MoneyGram.
Seems like it's out! #Ripple acquired MoneyGram leading to a huge access / deal with Walmart! More to come believe me ...

— CryptHawk (@TheCryptHawk) June 5, 2019
Neither Ripple nor MoneyGram have confirmed this, so it remains a rumour so far. But every rumour has a foundation. The two companies have already been cooperating.
Ripple partners with MoneyGram
Back in winter 2018, when the crypto market only started going down and bears were gaining power, Ripple and MoneyGram kicked off their official collaboration. The global giant working the e-payments industry was planning to trial XRP for its online transactions. Also, Ripple's intention was to use MoneyGram in one of its products – xVia.
Brad Garlinghouse, Ripple's CEO, back then said he was excited about XRP being integrated into MoneyGram's system, which would enable them to send funds within seconds.
The XRP community in doubt
Since the news emerged the other day, the Ripple community has been trying to find any confirmation of it. The anticipation is positive. However, nobody seems to know for sure. Many in the community still believe this is just a rumour.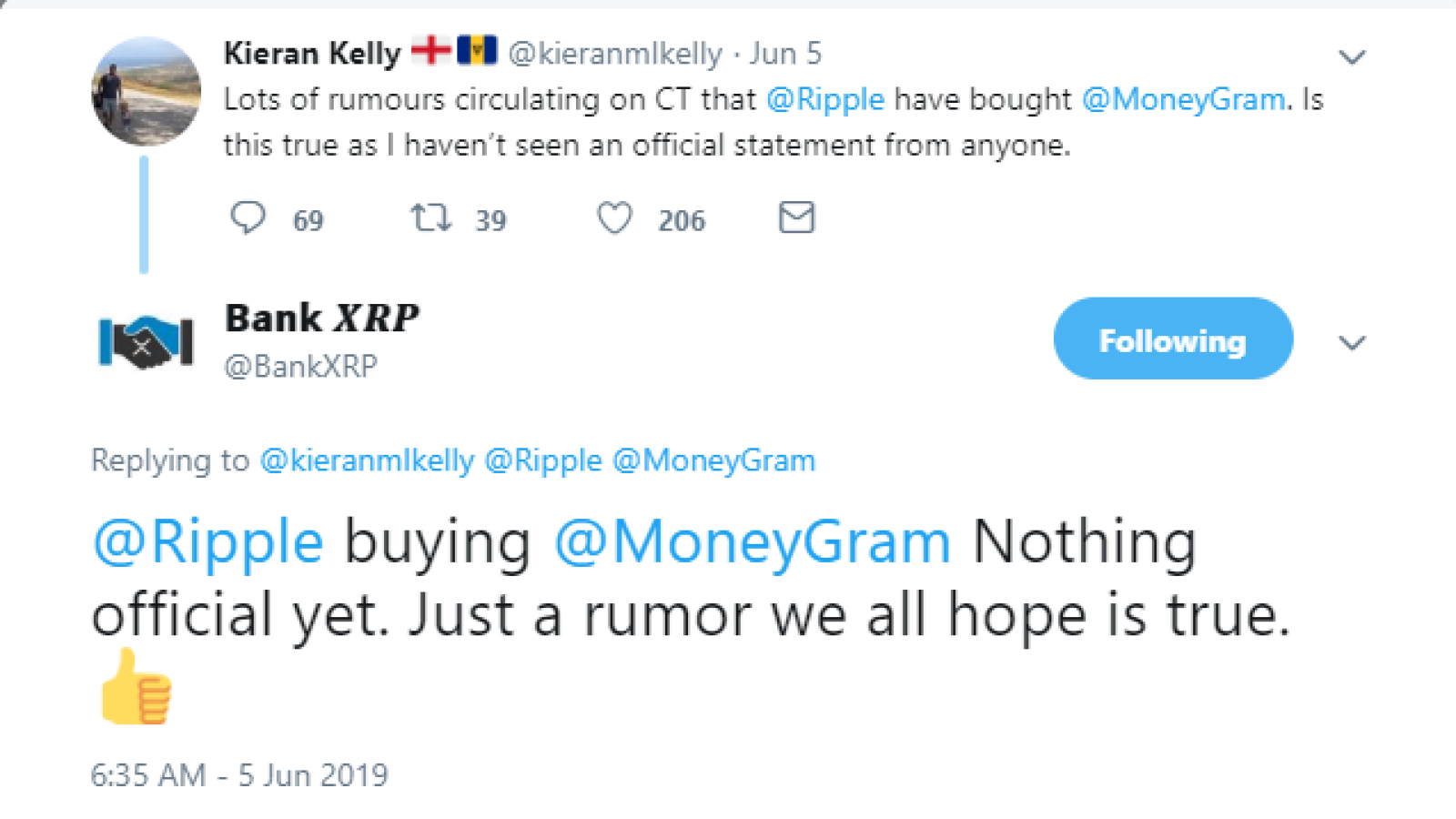 No sense in Ripple acquiring MoneyGram
Some, however, believe that if Ripple indeed bought its competitor from the traditional sphere of payments, it would slow down XRP adoption.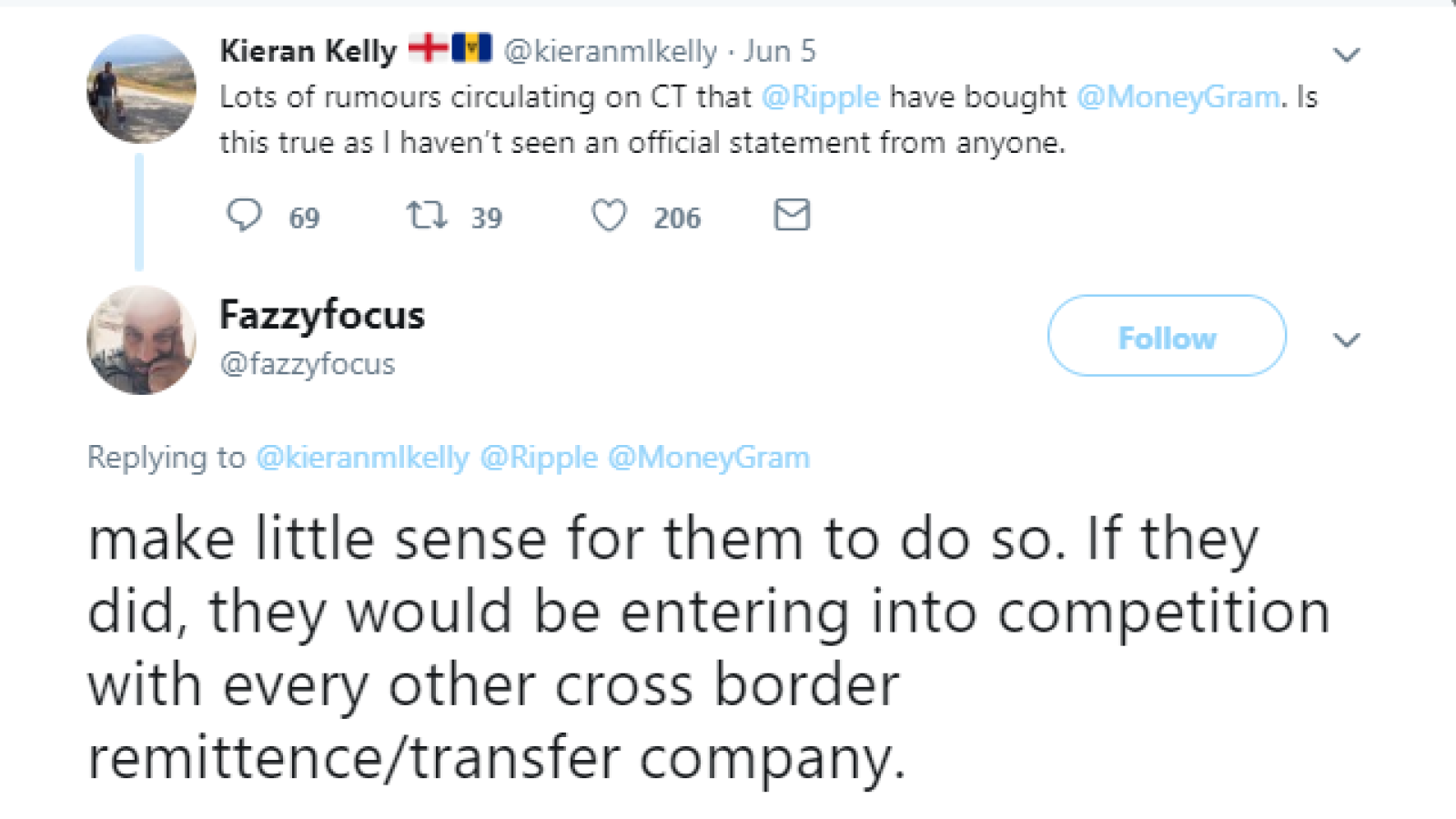 Meanwhile, the American Express giant has confirmed joining Ripple's xCurrent. At least there is indeed some good news for XRP enthusiasts.