The crypto trading guru Peter Brandt states that a large buy signal was recently completed on the LTC/BTC pair. Now, Litecoin is expected to grow against Bitcoin.
Peter Brandt has also pointed the next possible highs for XRP to reach: $0.5688 and $0.6260.
Crypto charts of interest.
1. $LTCBTC has completed a significant buy signal.
2. New recovery highs in XRP would be constructive with targets of .5688 and .6260. pic.twitter.com/l0GBevSGUk

— Peter Brandt (@PeterLBrandt) June 6, 2019
Litecoin is ahead of other top 10
This morning, Litecoin was showing a rise of nearly 9 percent and was the top performing coin on CoinMarketCap. XRP came second best with a 5-percent growth.
At press time, these two assets remain the highest growing ones on the top-ten list, although their momentum is slowing down.
LTC expected to soar in August
The crypto community is looking forward to two upcoming halvings soon. The closest one will take place in August for Litecoin. The other one will cut BTC miners' reward by half next year.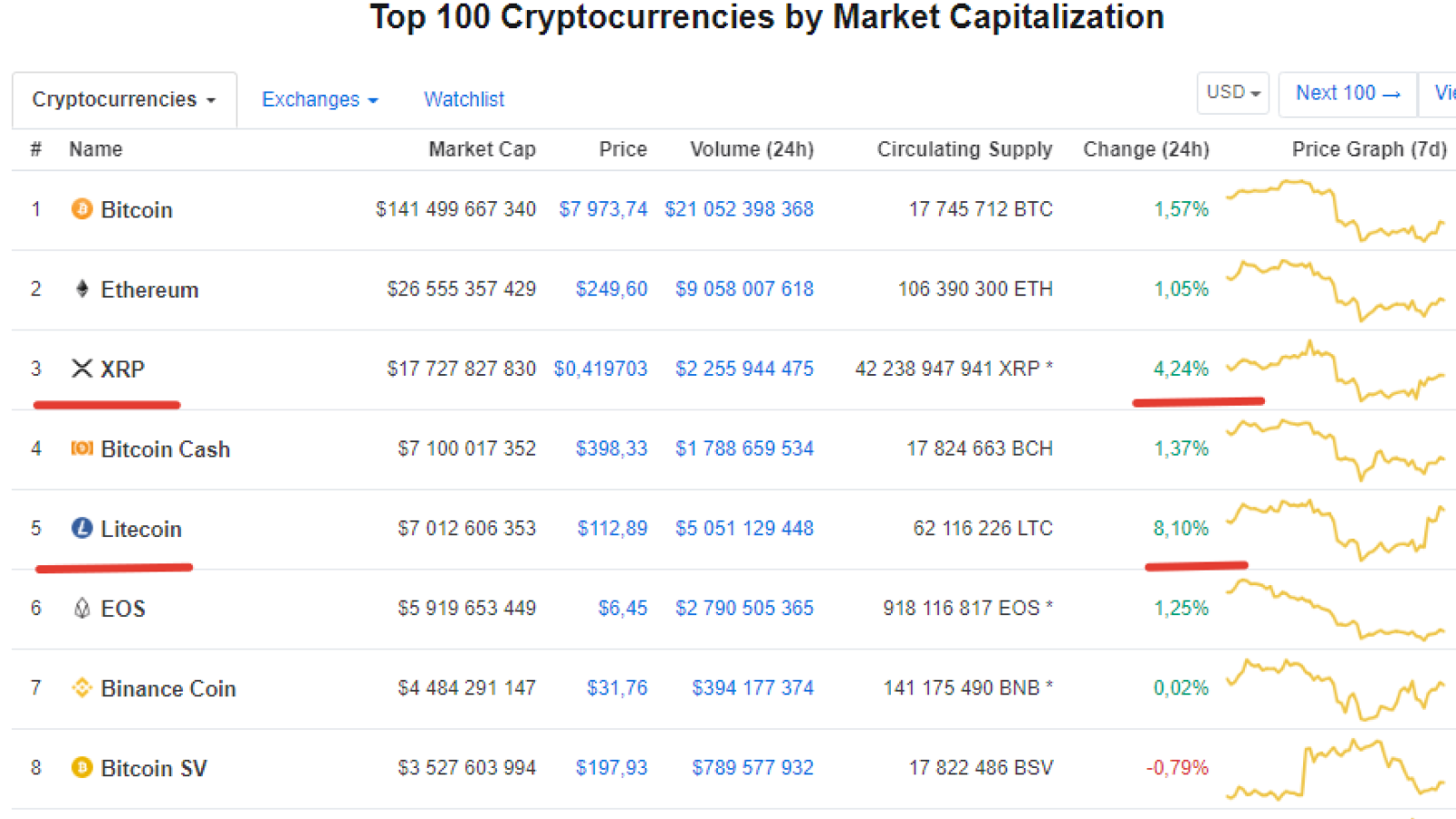 After halvings twice as fewer coins are produced by miners, therefore an asset gets more scares and its price goes up.
Presently, Litecoin is trading at around $112. In August, experts believe in may hit a maximum of $1,000.