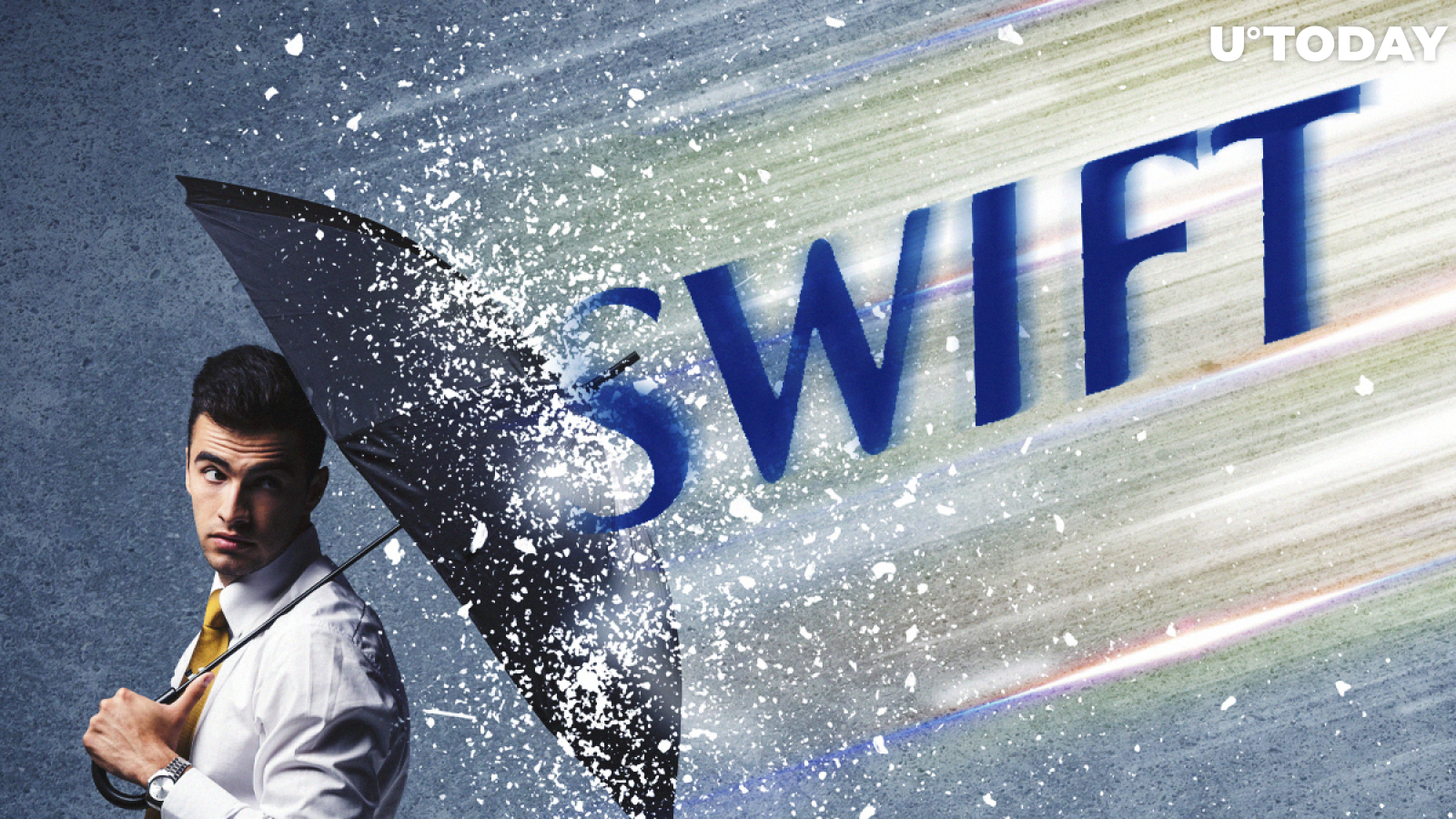 Cover image via www.123rf.com
As reported by Russia Today (RT), three major players, China, Russia and India, intend to avoid using the SWIFT system of funds transferring and create their own network for fast payments by connecting the already existing systems of electronic payments.
Some members of the Ripple community hope that the new payment system used between three biggest countries is going to utilize XRP for liquidity.
China teams up with Russia and India to ditch SWIFT
RT's report has it that the Russian-based system of payments, SPFS, is going to connect with the Chinese system of payments CIPS. India has not launched a similar project yet, however, local engineers are working to build it. Meanwhile, India intends to connect to the Russian-based transnational payments system.
Back in 2014, Russia started working on its SPFS payment system when the US said it might cut off the country from using SWIFT. The first trials of the new platform took place two years ago.
Ripple community hopes China and Russia will use XRP for liquidity
While discussing the news about the recent blockchain-boom in China caused by the statement of President Xi Jinping and the story about Russia, China and India joining forces in the field of transnational payments, some members of the XRP community assumed that XRP may be the coin chosen to provide liquidity in the new joint system.
Russia, China & India to set up alternative to SWIFT payment system to connect 3 billion people.

Do you think China plans to bring in a Quantum Financial System with XRP to provide global liquidity?? pic.twitter.com/1IMKYAvmuZ

— MackAttack XRP ?? (@MackAttackXRP) October 28, 2019
China is coming! ??
Stay Tuned...

You will be a part of the financial industry. God bless you all!#xrpthestandard #Ripple #Crypto pic.twitter.com/nLsDzzhmim

— JackTheRippler??? (@RippleXrpie) October 28, 2019
Their hopes seem to be based on this meeting of Ripple with Chinese central bank representatives in 2017.
Welcomed China's central bank, industry & academic leaders to #Ripple HQ to discuss the latest #blockchain trends https://t.co/jL3i4yYzjo

— Ripple (@Ripple) August 28, 2017
China is about to launch its own digital currency
As U.Today reported before, the Chinese Central Bank (PBOC) is working on its own centralized digital currency often referred to as 'China Coin'. Yesterday, the executive VP of the China International Economic Exchange Centre, Huang Qifan, revealed the actual name of the coin – DCEP. The abbreviation stands for 'digital currency electronic payment'.
What are your thoughts on the possible use of XRP between Russia, China and India? Feel free to share them in the comments section below!