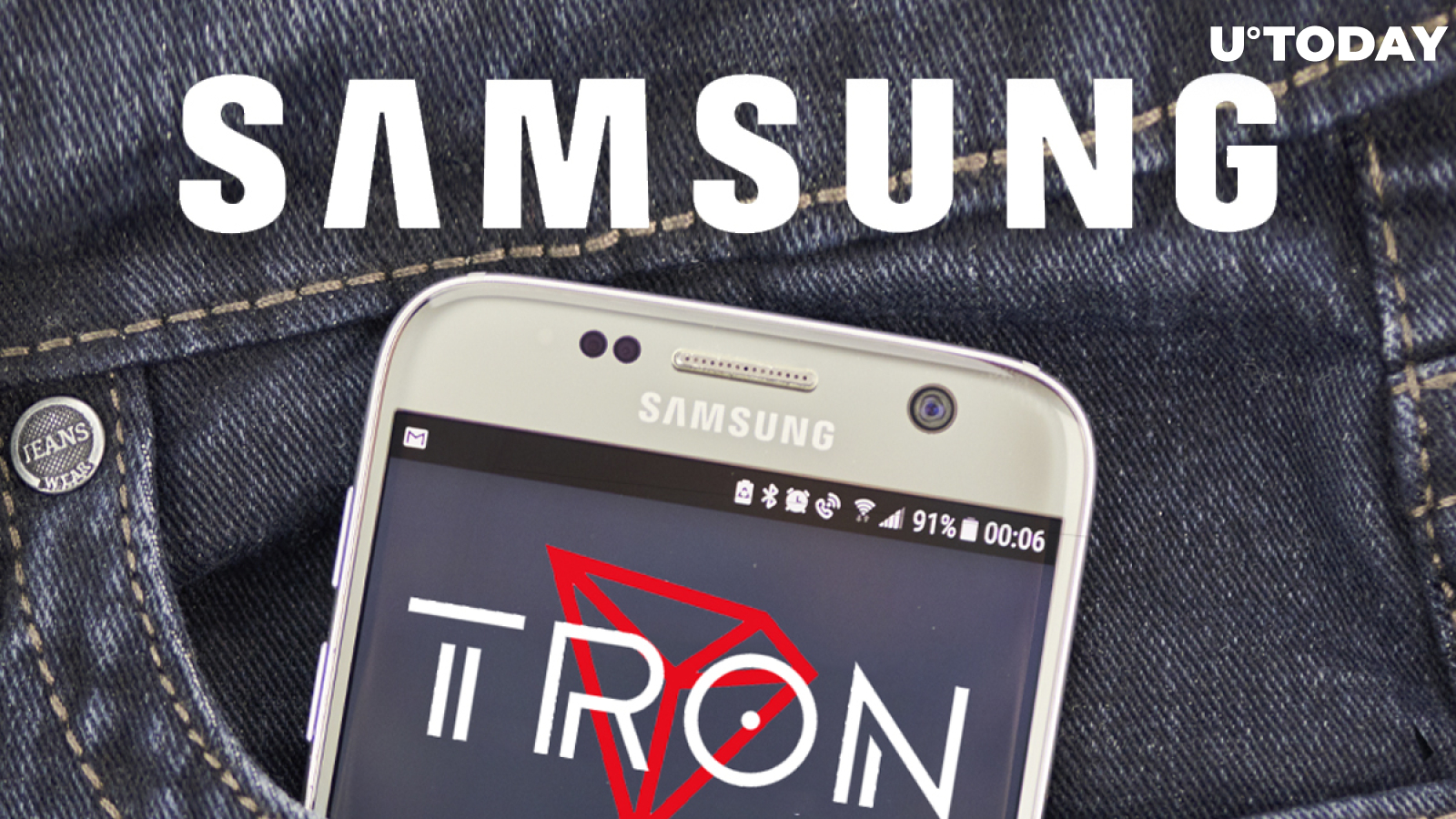 Cover image via www.123rf.com
Tron CEO Justin Sun has confirmed Tron's partnership with Samsung that will allow building dApps on the company's devices.
It's official -TRON blockchain is now integrated with Samsung Blockchain Keystore! Download the SDK https://t.co/nzQRo2A7l1 to build #TRON dApps on Samsung devices!
More details tomorrow at 12:30pm PST during my @Periscope livestream from #SDC19. https://t.co/WXSRozEnZq

— Justin Sun (@justinsuntron) October 29, 2019
Earlier today, Misha Lederman, the CCO of Tron-based BeatzCoin reported that Samsung was prepared to work with transactions on the Tron ledger and adds Tron APIs.
??Samsung formally adds "APIs to support Tron transactions." to @Samsung Blockchain Keystore SDK v1.2.0 (Oct 29, 2019)

Source:
? https://t.co/gkrstbvqKZ

This means that #TRON APIs for #TRX-based tokens & DApps could soon be accessible to around 1 billion global Samsung users? pic.twitter.com/5KSJEuwjYV

— Misha Lederman (@mishalederman) October 29, 2019
On Friday, October 25, Justin Sun took to his Twitter account to promise an announcement of a new partnership that Tron planed to start with a 'hundred billion USD megacorporation' next week.
Some assumed that it would be Samsung back then.
Previously, the community suspected that a collaboration with Samsung would be announced soon.
In his tweet, Misha Lederman states that in the near future BTT, TRX, USDT-Tron and Tron-based BeatzCoin are going to be exposed to a vast number of Samsung Galaxy S10 users.
Amazing to comprehend that adding #TRON APIs to @Samsung Crypto Wallet also means that TRC10 tokens such as @BeatzCoin BTZC & @BitTorrent BTT + TRC20 tokens like @WINkorg WIN & @Tether_to USDT-TRON will also be exposed to each Samsung mobile phone user w/ a #Blockchian Keystore

— Misha Lederman (@mishalederman) October 29, 2019