Herbert 'The Bitcoin Man' Sim, CEO of Swipe2Trade, was in Austin, Texas to showcase the platform and present it to the media.
Respected crypto and blockchain entrepreneur Herbert Rafael Sim, has big plans to merge social features and crypto trading functionality into one accessible package with his newest venture, Swipe2Trade.
The CEO presented a conference at Coindesk's influential Consensus event, introducing the key features of Swipe2Trade, and took part in interviews discussing his plans to create a platform that makes crypto accessible to everyone.
Speaking about his appearance at Consensus, Sim said: "We've already been gathering a lot of momentum for Swipe2Trade across the platform's social media channels, but it was great to finally present it in person. It's a unique project that I'm proud to take the lead on, so it was great to talk about it at my first ever appearance at Consensus!"
What Makes Swipe2Trade Unique?
Swipe2Trade aims to address the problem many have when considering whether or not to enter the crypto world: its complexity. It aims to do this by simplifying crypto trades so they can be executed with one swipe, while supporting those who aren't crypto native through social features that allow experienced users to share advice and insights to guide newcomers (while being rewarded for doing so).
Swipe2Trade will have the kind of robust features and trading options that you would expect from a top tier exchange, but with convenient search and selection; easily accessible charts and statistics; fast deposits and withdrawals; convenient portfolio tracking and the ability to execute complex orders with a single swipe, making it easy for anyone to use!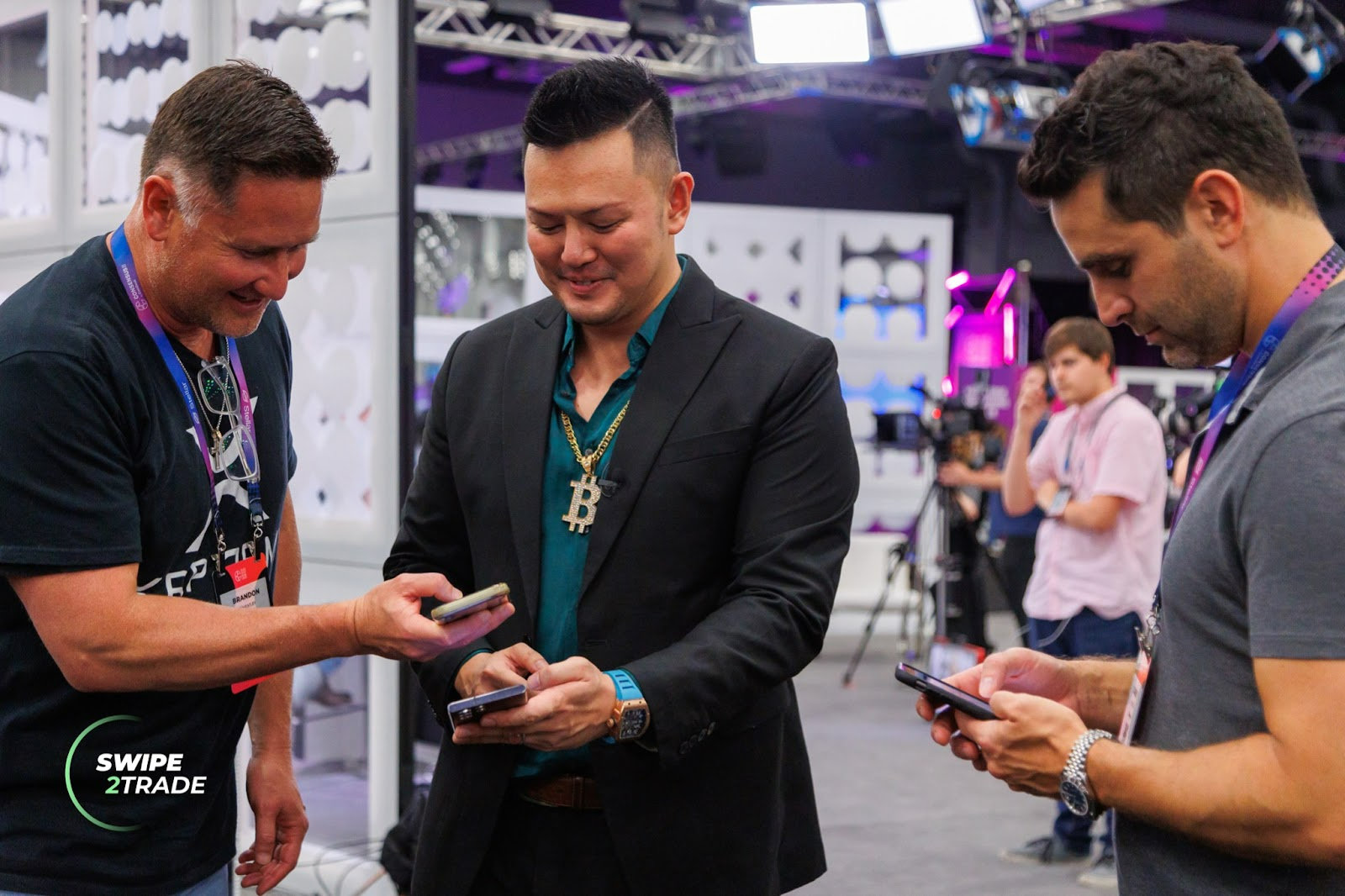 To support people beginning their crypto journey, Swipe2Trade will utilise a suite of social features. This will allow advanced crypto users to monetise their knowledge and engage with new crypto users, allowing them to subscribe to their favourite experts and replicate deals they advise with a simple click, giving those who aren't crypto native the ability to make informed decisions while those who are giving advice can monetise subscriber activity.
Swipe2Trade has been very busy at Consensus, their conference generated a lot of buzz about the platform and CEO Herbert Sim has been hands-on in discussing his ambitions with not only Coindesk's media team, but crypto influencers such as CryptoWendy0 and Crypto Lifer. All this will no doubt add to the platform's already large social media following, with the Swipe2Trade community following the project with anticipation.