Ideaology (IDEA) token
IDEA is an ERC-20 utility/payment token.
IDEA price today is $0.4114 USD with a 24-hour trading volume of $1,130,766 USD. Ideaology is up 1.67% in the last 24 hours.
24h Low / 24h High
$0.3887 / $0.4697
Taking into consideration 24h Low, 24h High, and current price of $0.4114, IDEA has been consistent, as this has been the case in the last 7 days as well. Consistency really gets noticed when you compare 24h Low/High with 7d Low/High of $0.324/$0.4906.
Key Support level: $0.38
Key Resistance level: $0.49
Both support and resistance levels are similar to what they have been in the past days. $IDEA volatility has been really low lately.
Trading Volume: The volume is low and decreasing, it has gone down 46.29% in the last 24h. This usually predates volatility that can return in the near future as the price decides where to go next.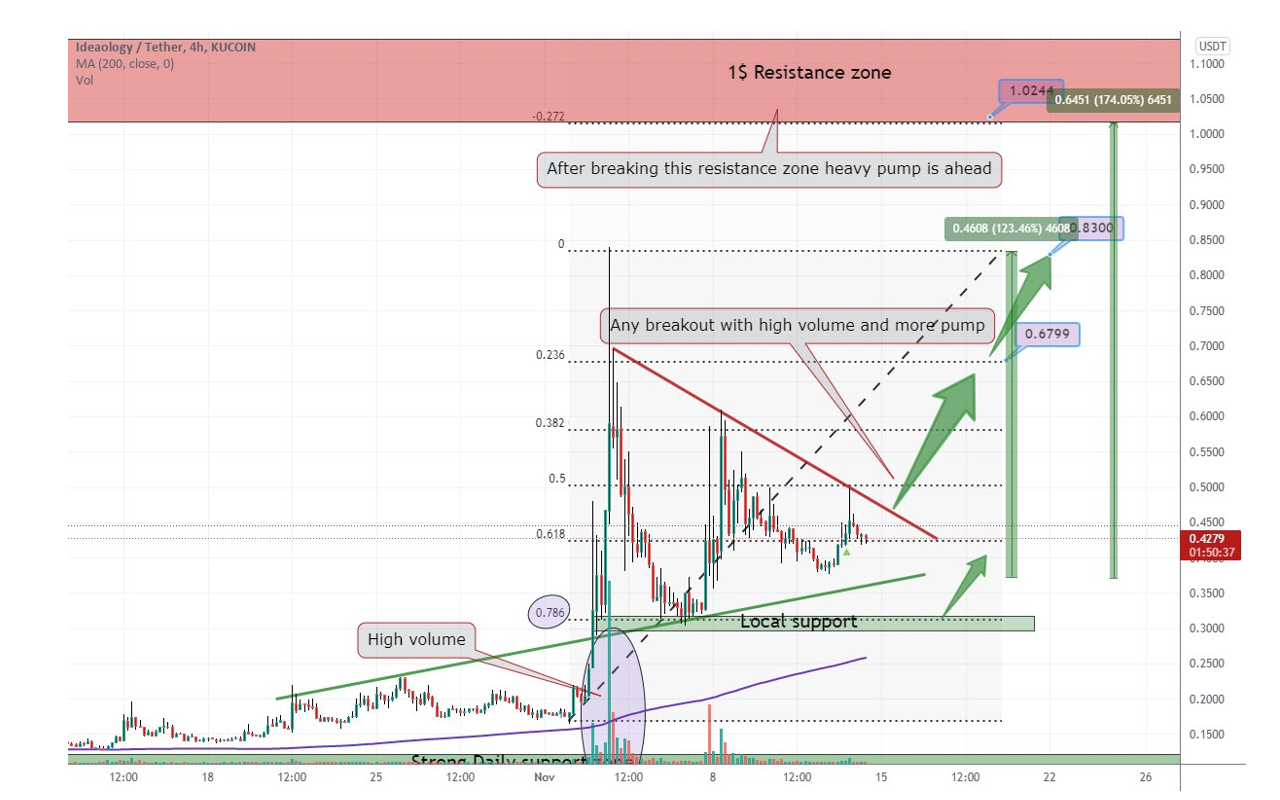 With WorkX and Idea game studio in development and coming soon, $IDEA has potential to grow even further.
WorkX will be a freelance platform where people will be able to find work, or hire someone to get the work done for them. Freelance platform opens up more possibilities and could also boost the token, which is inevitable if the platform succeeds.
Idea game studio will create blockchain games where people will be able to earn tokens daily as well as participate in events for bigger amounts of tokens. This also has potential to boost the token since games are already popular, especially in the NFT community. Play-to-earn games have potential to boost $IDEA as well.
With this being said, it looks like $IDEA could potentially reach a new ATH.
Disclaimer: You are advised to conduct your own research before making any investment decisions. Use provided information at your own risk.
You can find Ideaology on: