When trying to access the new website that shows how things stand on Shibarium with transactions, blocks and so on, one now finds a blank screen and a "default backend – 404" error definition in the top left corner of the screen.
As reported by U.Today on Friday, shibariumscan.io faced massive utility pressure, which raised the total count of transactions on it to the 700,000 level and the number of blocks surged above roughly 409,000.
The number of connected user wallets topped 692,860. These highs were reached after Shibarium got a restart on Monday with the help of several teams — SHIB, Polygon, Unification and others. The transaction count started growing by hundreds of thousands per day, along with the number of linked wallets.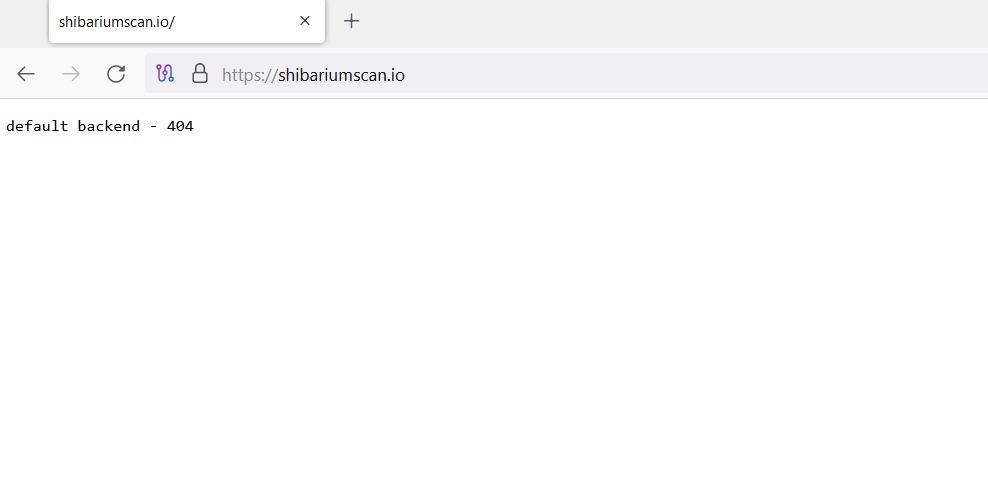 Now, SHIB developers along with Shytoshi Kusama are working to bring Shibariumscan back on the air.
August SHIB burns surpass July's by 2x thanks to Shibarium
On Friday, the Shibburn explorer spread the word in its tweet that the month of August was far richer for SHIB burns than July. Compared to July's 2 billion burned Shiba Inu tokens, in August, close to 6 billion SHIB were locked in dead-end wallets.
In the middle of August, the Layer-2 solution Shibarium affiliated with Shiba Inu was launched and each transaction began contributing to SHIB burns. Part of the gas fee, which is paid in BONE tokens, is set aside by the dev team to be converted into SHIB and burned later on, when it exceeds a certain minimum amount.
At the time of this writing, the SHIB price shows a rise by 1.30% and is changing hands at $0.00000790. This was a small recovery after the 7.20% price decline that lasted from Aug. 29 until Sept. 1.