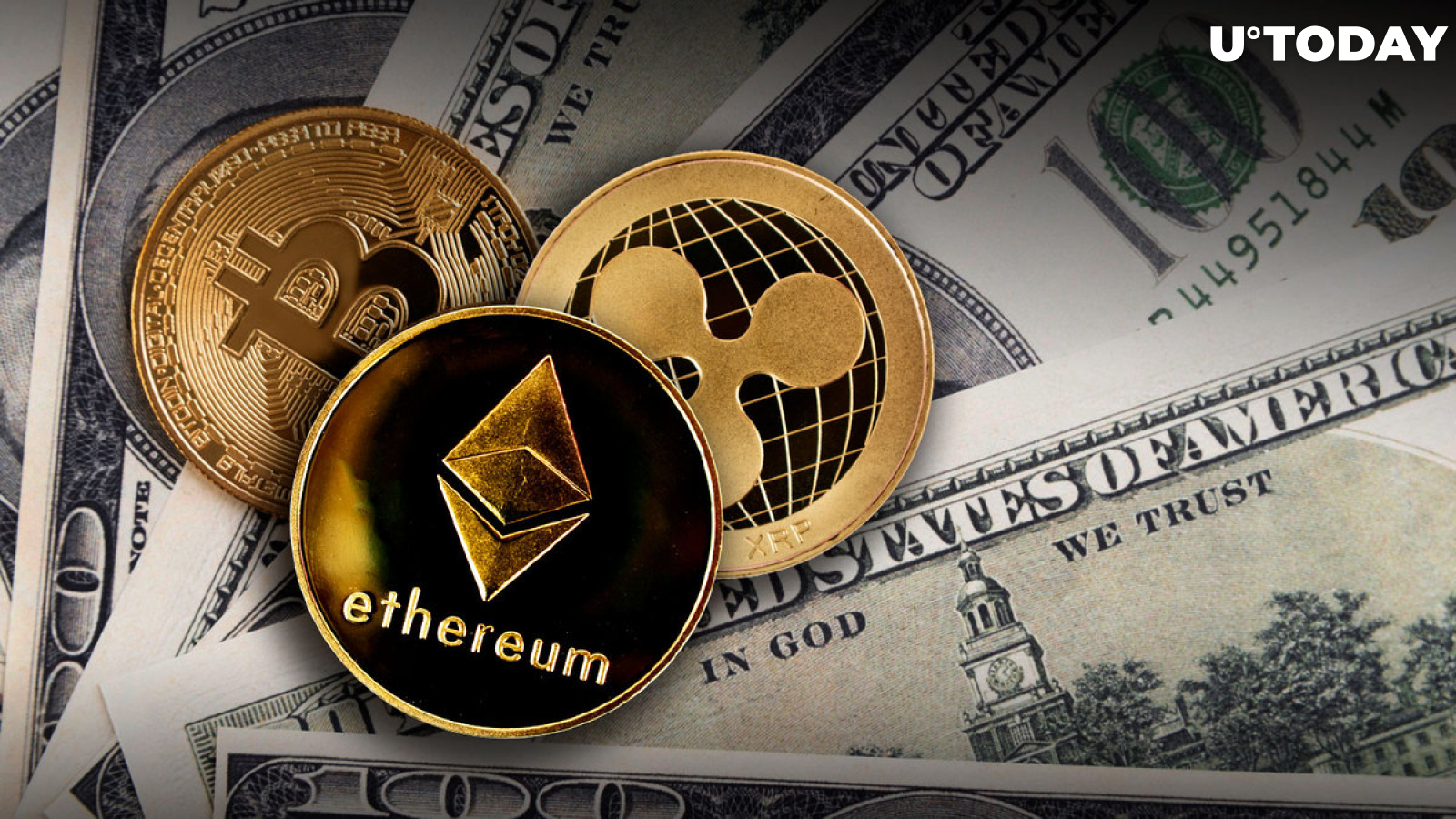 Cover image via www.freepik.com
In a day marked by significant cryptocurrency transfers, Bitcoin (BTC), XRP and Ethereum (ETH) have become subjects of interest as transactions worth hundreds of millions of dollars took place in rapid succession, leaving the crypto community intrigued.
According to data tracked by WhaleAlert, the day kicked off with a bang as a staggering 2,907 BTC, equivalent to a jaw-dropping $76.44 million, found their way onto Coinbase. However, just a few hours later, 2,533 BTC, valued at $66.5 million, were withdrawn from a no less esteemed exchange, Kraken. The cryptic, multidirectional movement of Bitcoin, in such staggering volumes, has left crypto enthusiasts scratching their heads.
XRP, on the other hand, provided a somewhat clearer picture. An impressive 30.3 million tokens, amounting to $15.3 million, embarked on a journey to the Bitstamp exchange. This is not the first time such significant activity has occurred, and it appears to be correlated with the exponential growth of usage of Ripple Payments (formerly ODL).
Bitstamp, a key payment corridor for Ripple, and its partial ownership by the crypto company, hint at a deeper narrative. Moreover, these substantial transfers have not triggered a drop in XRP's price, leading to thought that selling intentions may be absent.
Ethereum also made headlines with a notable transfer of 15,000 ETH, valued at $23.85 million, to Coinbase. It seems that someone followed the example of Vitalik Buterin, the founder of Ethereum, who has recently been actively moving his holdings to various exchanges.