In a major market event, quarterly options on Bitcoin (BTC) and Ethereum (ETH) are set to expire tomorrow, reports Greeks Live portal. With a combined notional value of $7 billion, this expiration is poised to surpass the previous quarter's value by a staggering $300 million.
The event is scheduled for tomorrow at 8:00 a.m. UTC. Traders are closely watching as 158,600 BTC options, valued at approximately $4.86 billion, and $2.3 billion worth of Ethereum options have reached their expiration.
What's the deal?
The put/call ratio, an important indicator of market sentiment, stands at 0.56 for Bitcoin and 0.57 for Ethereum. A put/call ratio between 0.5 and 0.7 generally signals a bullish market outlook, indicating positive sentiment among traders. Additionally, the max pain price, the strike price that would result in maximum financial losses for option holders at expiration, is $26,500 for Bitcoin and $1,700 for Ethereum.
Experts believe that the expiration of these options could lead to increased volume and volatility in the underlying assets. Traders will be rebalancing or closing their positions, potentially causing significant price movements in Bitcoin and Ethereum.
If Bitcoin manages to stay above the $30,000 mark by the time these options expire, dealers will be compelled to purchase BTC on spot and futures markets. This level is being seen as a crucial threshold for sustaining Bitcoin's continued growth.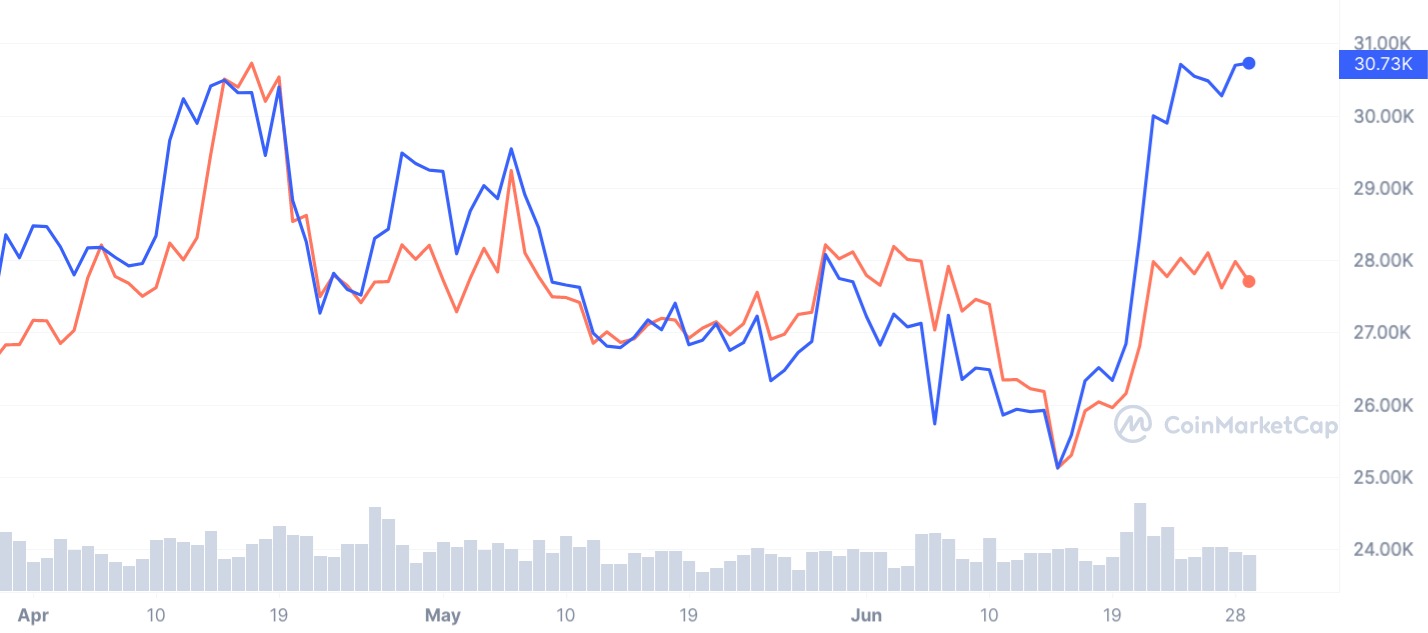 As the countdown begins, investors and enthusiasts are advised to approach the markets with extra caution.