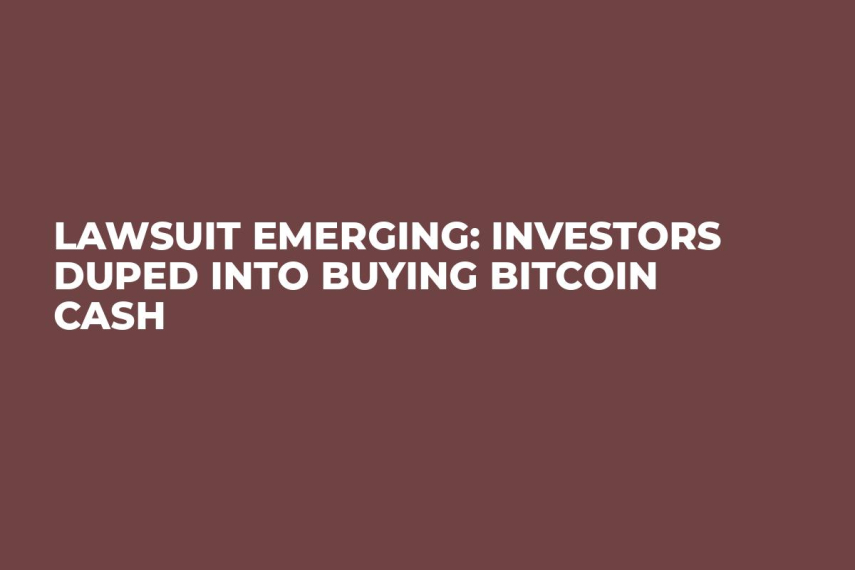 Cover image via U.Today
A lawsuit is brewing against Roger Ver, owner of Bitcoin.com, for deliberately misleading users to buy Bitcoin Cash (BCH) instead of Bitcoin (BTC), say reports.
A community of more than 600 people has coalesced on Telegram who say they are planning to pursue legal action against Ver.
The group says the website leads people to links that offer both Bitcoin Cash and Bitcoin, with similar logos and colors, and the option to purchase Bitcoin Cash is presented at the top, without the official coin tickers.
It is a known fact that most websites display the correct coin tickers and a green Bitcoin Cash logo to avoid this very confusion.
Member of the Telegram group says these features can lead anybody who is unfamiliar with cryptocurrencies to easily believe that they are buying Bitcoin instead of BCH.
One concerned investor wrote on Telegram:
"It's like advertising you're selling gold and then giving customers a piece of coal instead."
Adding to the outrage, earlier this week, Bitcoin.com's block explorer also changed from Bitcoin (BTC) and Bitcoin Cash (BCH) to Bitcoin Core (BTC) and Bitcoin (BCH) further confusing matters.
Erik Voorhees, an associate of Ver's also tweeted last week:
"Roger – please stop referencing me to back up your opinion that Bitcoin Cash is Bitcoin. It isn't. Bitcoin is the chain originating from the genesis block with the highest accumulated proof of work."