Israel Crypto Conference 2022
Event details
Location:

Dates:

Mon, 05/23/2022 - Wed, 05/25/2022

Website

https://www.israelcrypto.io/events/israel-crypto-conference-2022

Price: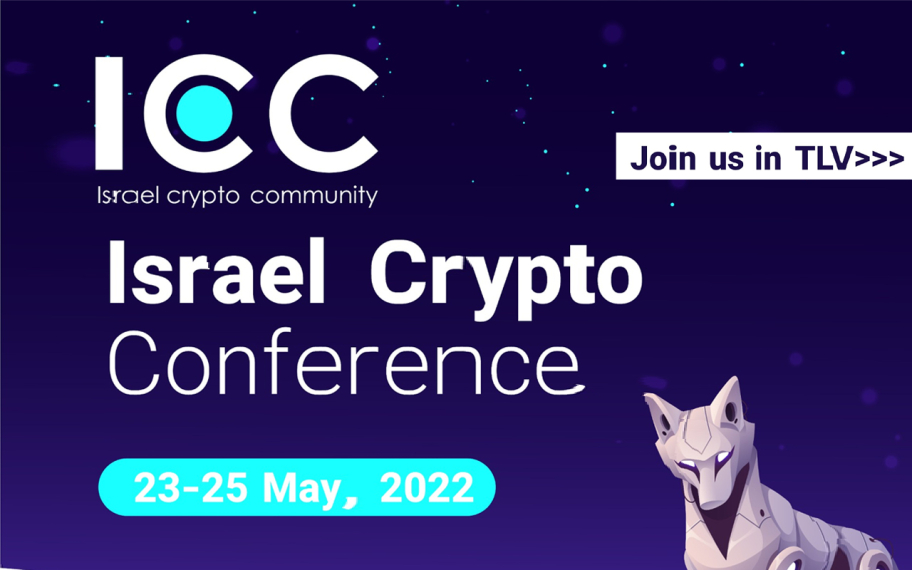 Cover image via U.Today
We are happy to announce the Israel Crypto Conference in Tel Aviv.
After the sold-out conference in December 2021, the Israel Crypto Conference will be held on May 23rd, 24th and 25th!
The event will begin virtually on May 23rd. We will meet with international partners that will join us to network and view video content.
On May 24th and 25th, we will host a physical event in Tel Aviv that will be live-streamed around the world!
Who will be there? Everyone from young startups to established companies in the Crypto community.
Key topics:
DeFi
Blockchain scalability and Intra portability
NFT and Metaverse
Web 3, security and others
Attend the Israel Crypto Conference — Tel Aviv Edition with over 700 leaders in the industry talking about new and innovative solutions.
The conference will have two simultaneous avenues for you to choose from: one held in the lovely ZOA House theater in Tel Aviv for panels and presentations, and a separate workshop for builders and developers.
Want to join our speakers or sponsors? Feel free to contact us info@israelcrypto.io
Advertisement
Top
Crypto
News
in
Your
Mailbox
Top
Crypto
News
in
Your
Mailbox