Renowned crypto analyst and founder of Into The Cryptoverse, Benjamin Cowen, has brought to light a disconcerting pattern in Bitcoin's performance during pre-halving periods.
Per Cowen's recent tweet, the return on investment for Bitcoin in July 2023 ended up being -4.09%, near around the -4.74% return observed on average during previous pre-halving Julys. Speculating on the future, Cowen points out that the average return of Bitcoin in August during pre-halving years is an alarming -21.3%.
As I previously mentioned, the ROI of #Bitcoin in July of the pre-halving years was -4.74%.

The return of #BTC in July 2023 ended up being -4.09%.

FWIW, the average return of #BTC in August of its pre-halving years is -21.3%. https://t.co/L8mVlWFyiZ pic.twitter.com/jN58t1CU0S

— Benjamin Cowen (@intocryptoverse) August 1, 2023
Adding to that, the first day of August saw Bitcoin opening in negative territory, continuing the downtrend that led to a 2% plunge, following July's disappointing close.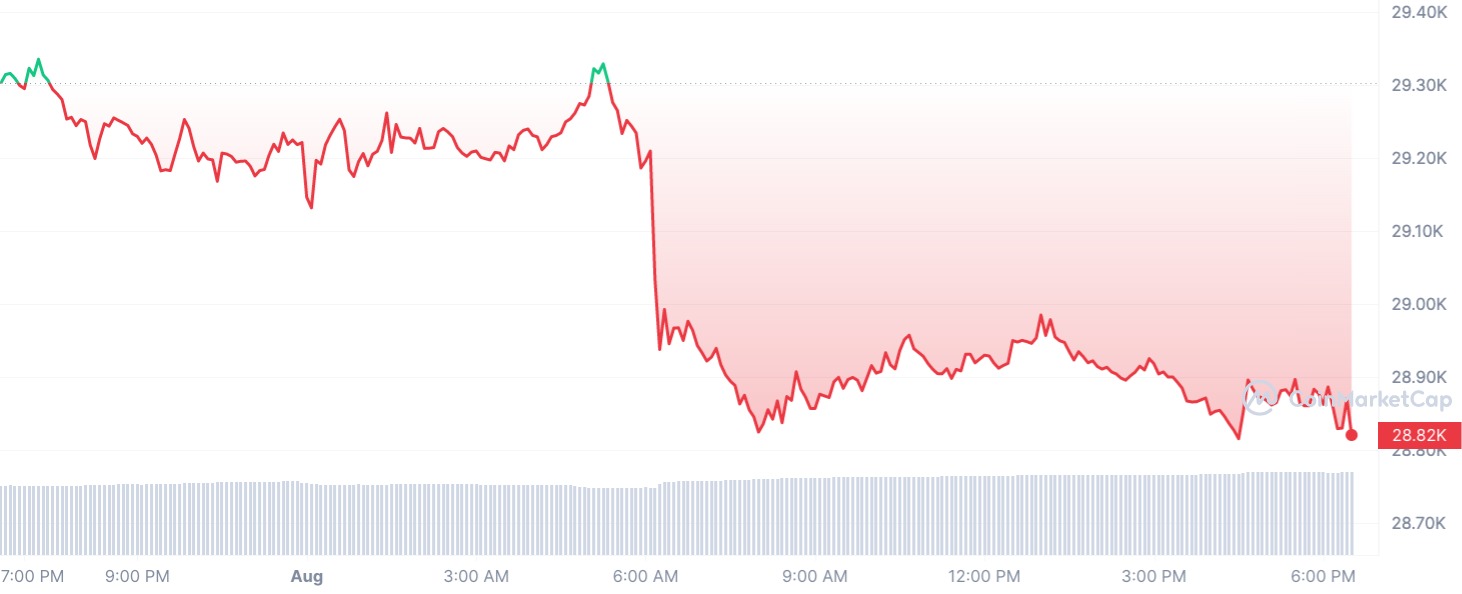 However, there is a glimmer of hope for BTC holders as the price managed to hold above the crucial $28,600 per BTC mark. This resilience suggests that there are buyers actively supporting the cryptocurrency at this level.
Main event
The real concern lies in the upcoming halving, which is estimated to take place in mid-April 2024, less than 260 days from now. Cowen's warning is specifically targeted at pre-halving periods, and with this significant event looming on the horizon, investors are left to wonder if history will repeat itself.
On the one hand, the sample size of pre-halving periods is relatively small, making it difficult to predict with certainty whether the negative dynamics witnessed in August will persist. On the other hand, Bitcoin's price movements have been showing bearish trends since the beginning of August, adding an air of uncertainty to the future outlook.