The Association of German Banks recently stated their position in regards to the creation of a "programmable digital currency", which help with the development of a digitized financial system. The Association considers blockchain and cryptocurrency technologies as a "basis" for a future digital currency coined the "Digital Euro". This digital currency will allow banks to do the following:
Use smart-contract technology to handle financial operations faster without third-parties entities
Implement a cryptocurrency into their ecosystem that would lead to valuable benefits
Protect a consumer's personal data with the help of blockchain technology, providing a more secure system versus a cashless payments that is tied to paper money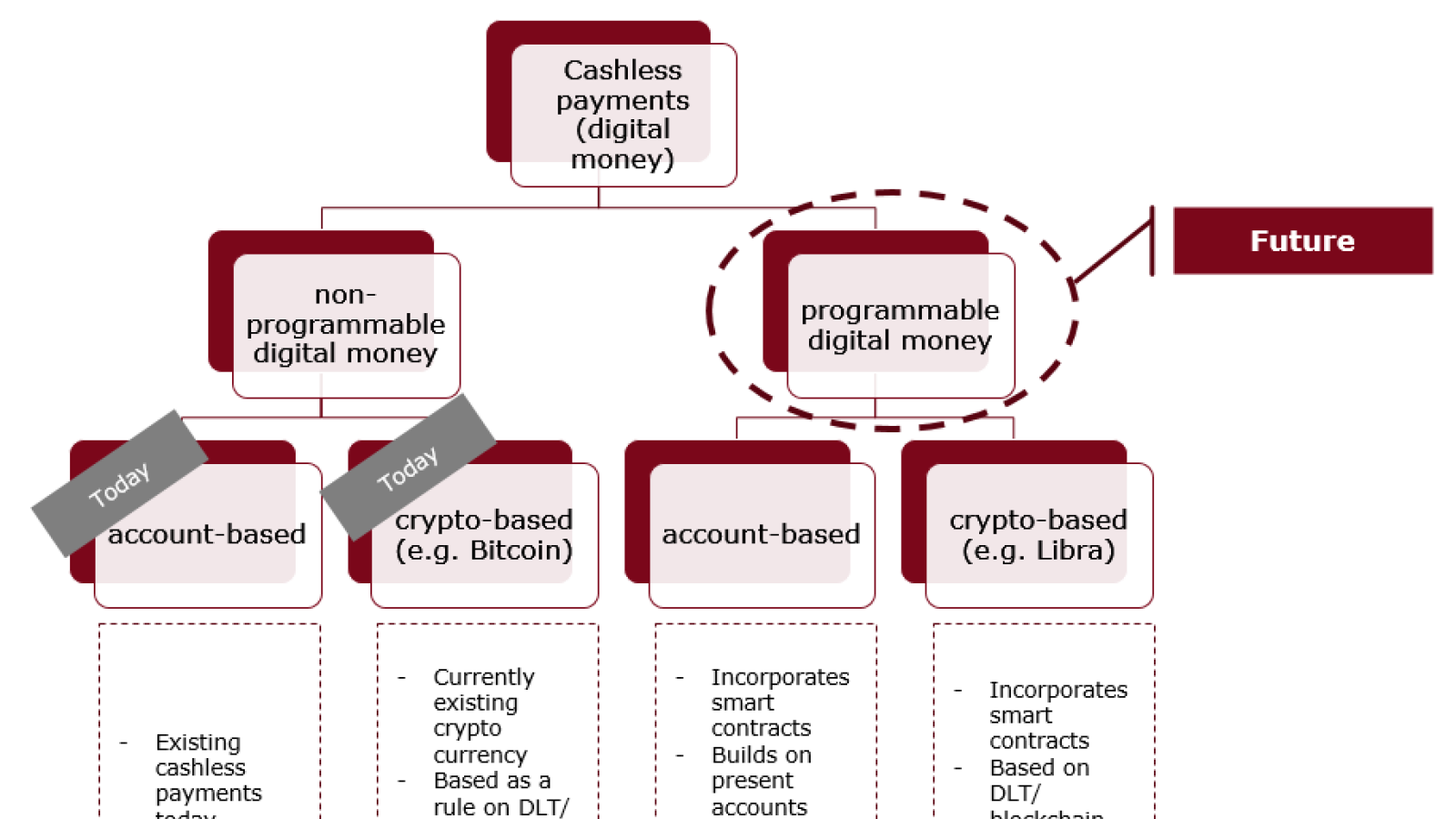 However, financial analysts are not so excited about the "Digital Euro" idea. They believe that this digital currency would lead to greats risks and financial problems.
Liquidity Risk
Liquidity has always been a problem with blockchain-based currencies since the trading volume of these are lower in comparison to traditional "digital cash". However, experts did not take into account that cryptocurrencies already have a successful stable coin that lacks liquidity problems - Tether. So it can be said with confidence that national banks-backed cryptocurrencies will not have any liquidity problems.
Repayment Problem
The main difference between a crypto stable coin and digital cash is that if an individual owns 100 Digital Euro, then that individual owns 100 Euro. With a stable coin, an individual would actually own a digital currency equivalent to a 100 Euro. In that case, there's merely a non-binding promise to stabilize the book value of the reserves.
Legal problem
For cryptocurrencies, the main obstacle has been the issue of the legalization. We have witnessed several cases that have resulted in a failure to legalize crypto-based projects. Two examples would be the TON Project and Facebook's Libra. European lawmakers must establish a basis in the competition law to facilitate pan-European payment solutions, as well as create a new framework that will establish legal certainty for cooperation between European market participants.

In conclusion, the creation of a blockchain-based currency that is backed by European banks sounds like an ideal case of mass adoption for cryptocurrencies. However, any currency provided either by the banks or by other private companies must fit into a state-determined system. Anything else would ultimately lead to chaos and instability.