GAIN Expo | May 4-5, 2023, Amsterdam
Event details
Location:

Dates:

Thu, 05/04/2023 - Fri, 05/05/2023

Website

https://www.gain-expo.com/

Price: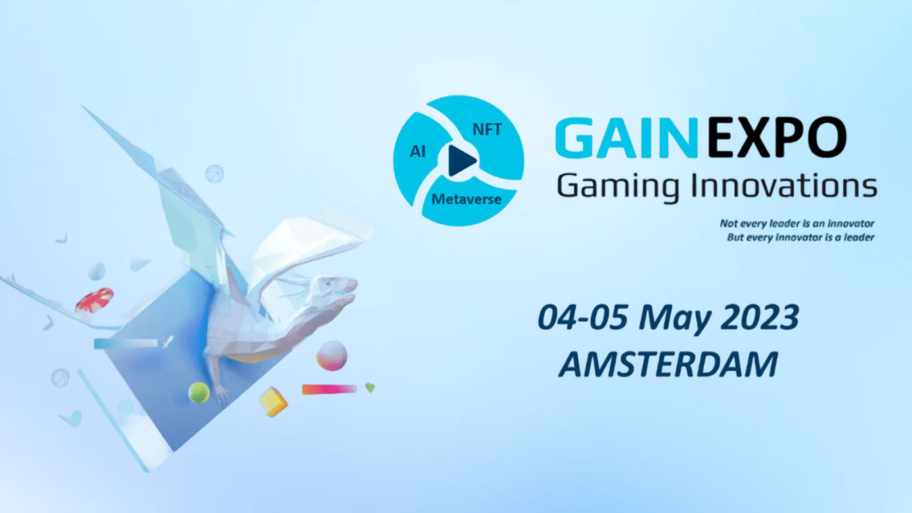 Cover image via U.Today
GAIN Expo is a unique event dedicated to innovation in the game industry.

More than 50 Exhibitors and Speakers from around the world want to share their developments and implementations. How to use it? What is the interest? Why do you need to integrate it into your business?

GAIN Expo is created for all market players: key software manufacturers, game developers, blockchain tech providers, IT solutions, producers, and many others will show their latest projects and set the trend for the next two-three years.

Networking before, during, and after the Event!

Meetings, Speeches, Education, Presentation on the booths - it's all about a two-day event in Amsterdam on May 04-05 - GAIN Expo

Take everything you have about NFT, AI, Metaverse, and AI - register and participate in the biggest innovation platform around the gaming industry.
Advertisement
Top
Crypto
News
in
Your
Mailbox
Top
Crypto
News
in
Your
Mailbox