FTX Derivatives Exchange is trying to make good with all of its creditors as it showcased its launch portal to enable its users to file claims on their locked funds. The obvious beneficiary of this move is the defunct trading platform's native token FTT, which has recorded a 17.27% growth over the past 24 hours, with a current price tag of $1.65.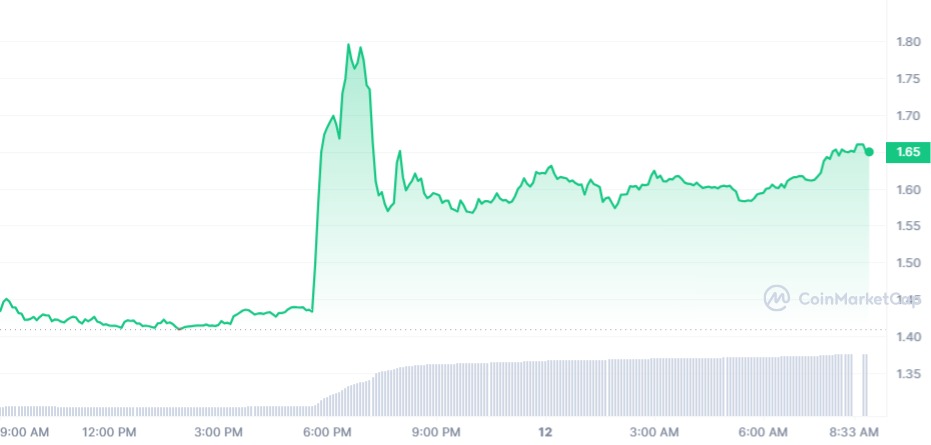 FTT was severely battered when FTX went bankrupt back in November last year. For a token whose all-time high (ATH) was pegged at $85.02, the current price level shows that the once lustrous token is no longer being well regarded by investors on the broader market. However, the current upsurge has shown a different perspective, with proof seen in the more than 660% jump in trading volume.
While the claims portal that has been showcased is not fully active yet, it has detailed the steps that will enable users to submit claims to FTX debtors in the hope of recovering their funds following the recouping of over $7 billion in user funds.
The five-step approach as detailed involves account information authentication, account information confirmation of balance and, if necessary, submission of electronic proof of claim with the FTX Debtors' claims and noticing agent (Kroll Restructuring Administration), as well as KYC authentication and account balance Review, as of Nov. 11.
Proactive step toward FTX2.0 reboot?
The implosion of FTX came as a shock to many in part because of the illusion of health it showed every keen observer prior to its collapse. While the shock appears to have waned, another important surprise is the attempt to debut FTX2.0, as previously teased by current CEO John Ray III.
With this plan undergoing active implementation, the funds' claim is positioned to serve as a mega incentive to revive trust in the exchange ahead of the grand reopening of the trading platform. Time will tell whether or not this strategy will work.