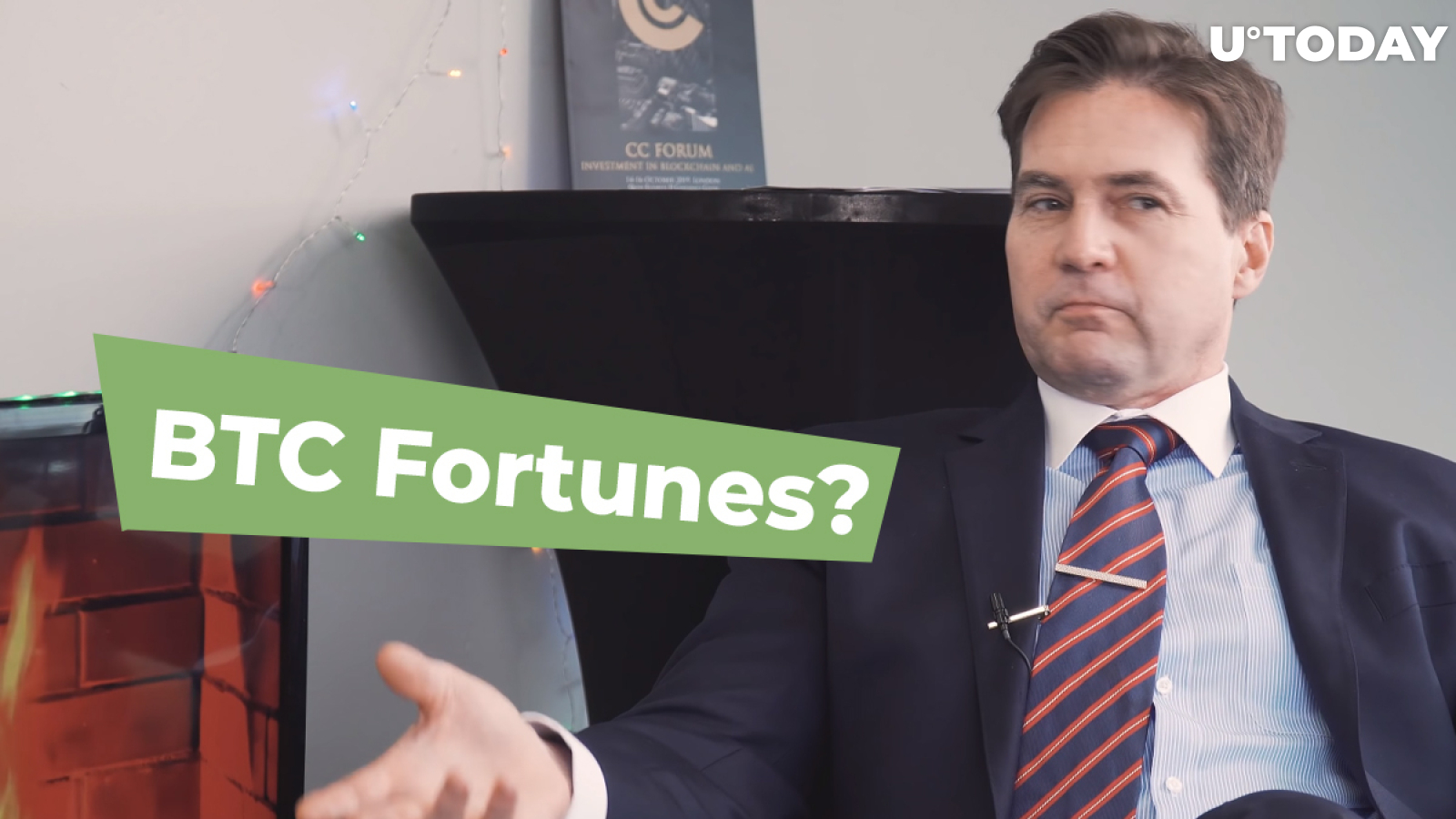 Cover image via www.youtube.com
As reported by U.Today earlier, the self-proclaimed father of the flagship crypto, Dr Craig Wright, has to give up $3 bln in BTC and give it to the brother of his passed away business partner Dave Kleiman - Ira Kleiman. This verdict was ruled by the judge during the court session.
However, now, Craig Wright shared with Bloomberg, he is unable to do that within the time period he has been given since the Bitcoin stash in question is locked and Wright says he currently has zero access to the private keys to withdraw it and so he is unable to return the money.
"The Australian scientist added that he hasn't said the "private keys" to those coins would become available or be actually used next month."
Craig Wright cannot pay up
As U.Today spread the word previously, the judge at the U.S. Magistrate in Florida stated that Wright had filed false documents and purposefully lied in court. The judge Bruce Reingart ruled out that CSW has to reimburse half of the BTC he had minted together with the late partner Kleiman to his brother Ira.
The initial value of the BTC amount CSW has to return was $4 bln, however, the BTC price had dropped since then (Kleiman died in 2013).
Earlier, U.Today wrote that the community feared that once Ira Kleiman receives the BTC from Wright, he would want to sell all his BTC stash immediately. Considering the tremendous amount would hit the market, this would have made the price of Bitcoin drop heavily. However, it never happened.
Now, the resolving of the case has been postponed until late March next year.
Craig Wright's 'proof' of his Satoshi identity
About a week ago, during a Skype interview, Craig Wright demonstrated a document which is supposed to confirm that it was he who came up with the now well-known Satoshi Nakamoto pseudonym. CSW said he was inspired by Tominaga Nakamoto, a famous Japanese philosopher.
Nakamoto also mentioned 'honest money' in his writings and Wright said that inspired him to create Bitcoin. However, the document that CSW showed during the interview on Skype is too blurry to see all the details.