nChain chief Craig Wright is not backing down from his claims that he is the real creator of Bitcoin.
In a recent Skype interview, he shared a time-stamped document that is supposed to reveal the origin of the "Satoshi Nakamoto" pseudonym. However, it is way too blurry to discern all the details.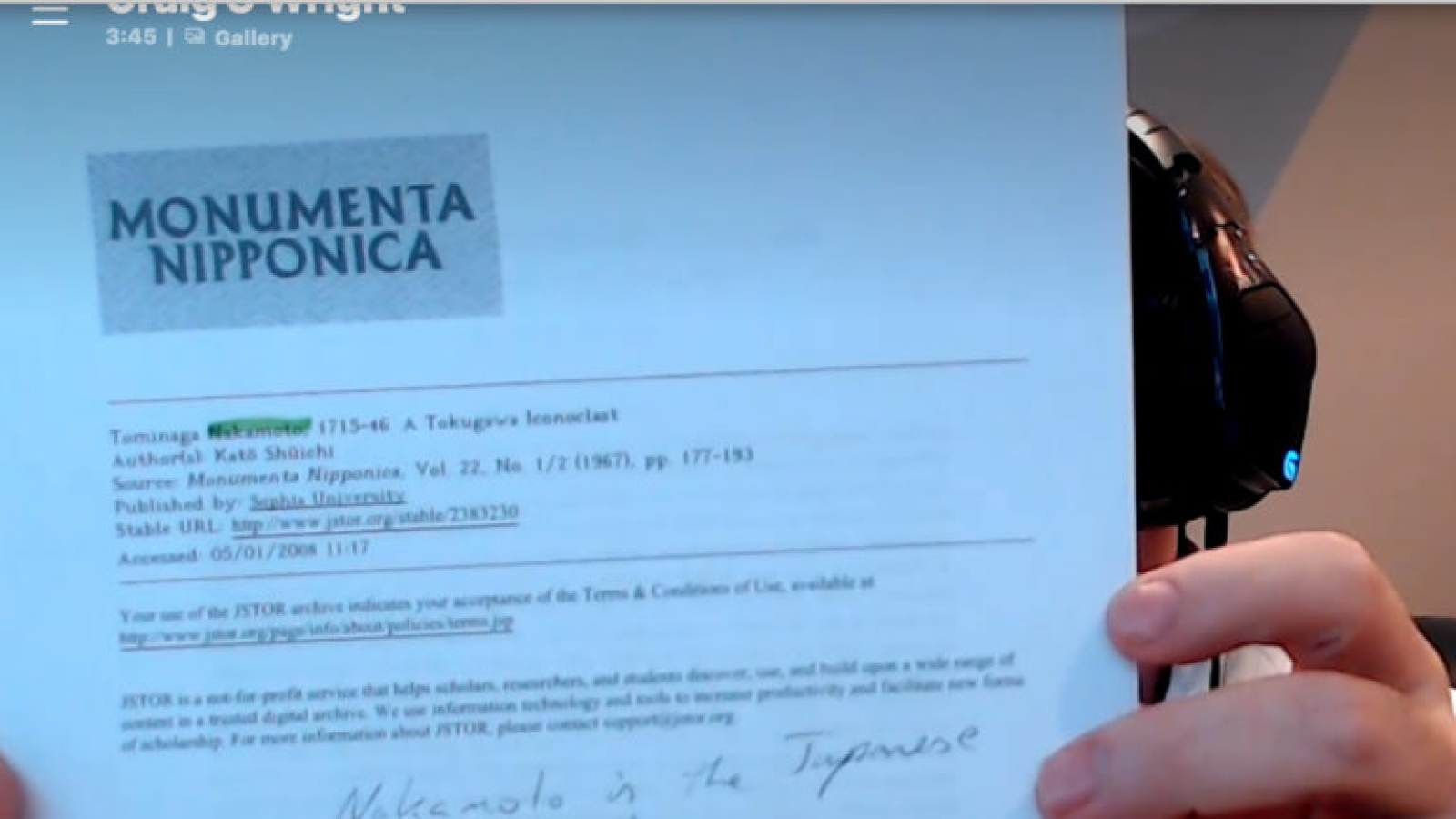 The Japanese Adam Smith
It appears that Tominaga Nakamoto, one of the leaders of the Japanese "enlightenment" movement in the XVIII century, was the real inspiration behind the most famous name within the cryptocurrency community. According to the JSTOR document, the article about Nakamoto was accessed by Wright back in on May 1, 2008, six months before the Bitcoin white paper was published.
Nakamoto can be treated as the Japanese version of Adam Smith, the father of the Scottish enlightenment. Nakamoto wrote about "honest money," which seemed to resonate with Wright. He claims that he even had some common character traits with the Japanese philosopher.
"Nakamoto was upright and quiet but impatient in character" and I thought, That sounds like me. [laughs]."
No shortage of Satoshis
The real identity of Bitcoin's mysterious creator, who is estimated to control about 1 mln BTC ($7.1 bln at press time), remains unknown. This created a breeding ground for many opportunistic imposters who claim to be the one who gave the world the first decentralized digital currency.
Meanwhile, a man named Dorian Nakamoto unwillingly appeared in the spotlight after journalist Leah McGrath Goodman falsely alleged that he could be the real Bitcoin creator in her controversial Newsweek article.