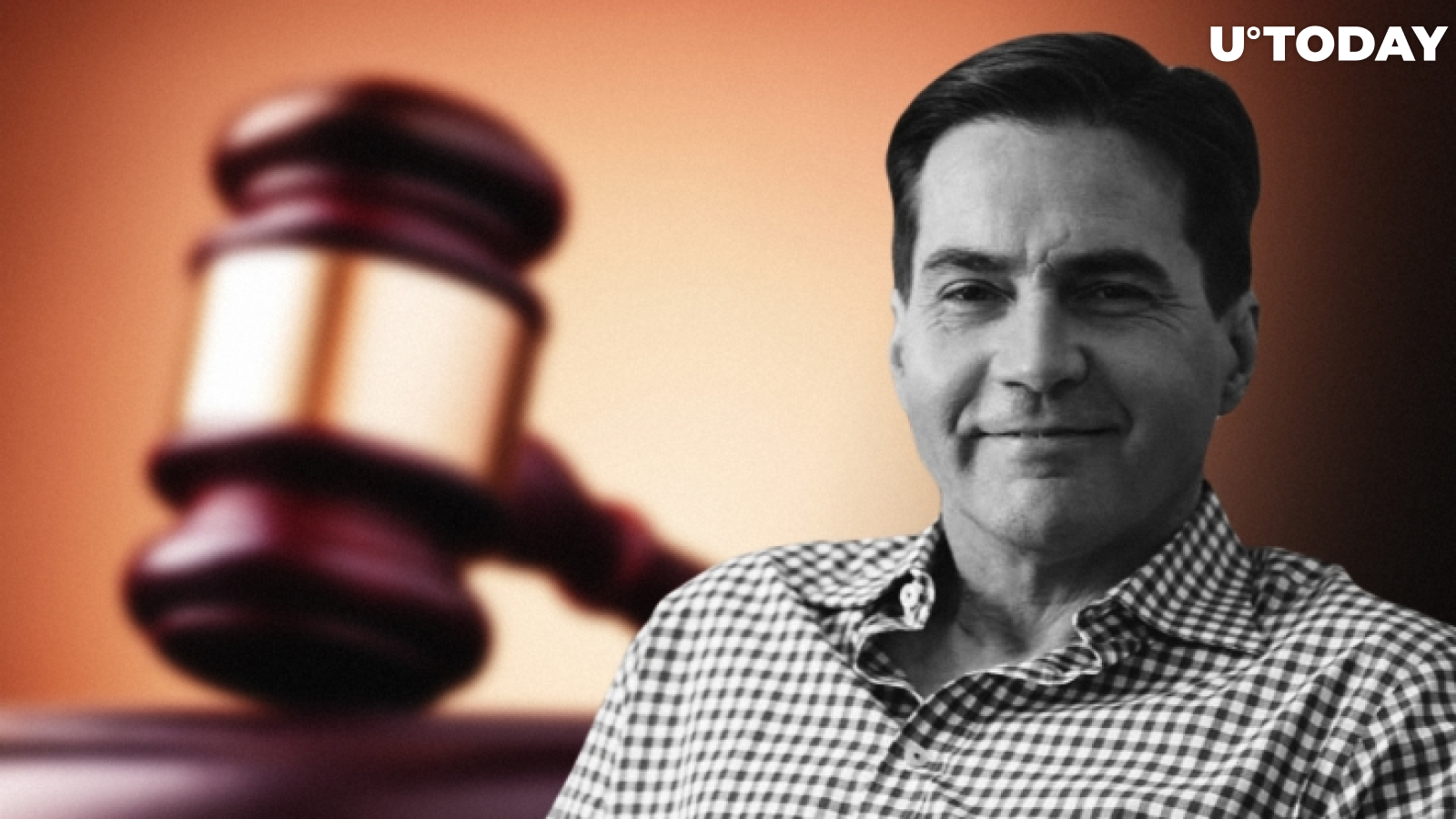 Cover image via www.123rf.com
Self-proclaimed Satoshi Nakamoto Craig Wright has pulled out of settlement agreement with the Kleiman estate due to his inability to finance it, according to a court document that was filed by the plaintiff's counsel on Oct. 30.
On October 30, without any advance notice, Plaintiffs were informed Craig could no longer finance the settlement and was "breaking" the non-binding settlement agreement.
In 2018, Wright was sued by Ira Kleiman, the brother of late cryptocurrency developer Dave Kleiman, for stealing the estate's Bitcoin riches after his death.

The nChain chief scientist mined approximately 1.1 mln BTC together with Kleiman before the latter died in 2013. The Kleiman estate wanted Wright to pay back half of his crypto fortune (about $5 bln at the time of writing).

As reported by U.Today, the long-lasting legal battle came closer to an end after Florida federal court
ruled against Wright
, ordering him to forfeit 50 percent of his BTC and intellectual property (IP) on Aug. 27. Later, Bitcoin SV proponent
filed a motion
for a time extension before appealing the court order.
Notably, Wright and the members of the BSV community argued that Ira Kleiman would opt to sell the estate's BTC's estate right away, which could take a toll on the BTC price.
Craig Wright pulls out of settlement talks with Kleiman... says he can 'no longer finance' a settlement.

CSW is broke and Calvin Ayre won't pay? I guess Kleiman wants half of zero instead...

??? pic.twitter.com/P0EQOQogye

— Alistair Milne (@alistairmilne) November 3, 2019
Considering that Wright doesn't have the money to maintain the settlement agreement, the feared sell-off will not happen anytime soon. The trial is scheduled for March 30, 2020.