Despite the increasing burn rate and active network usage of Ethereum's price has not seen the anticipated performance improvements. According to on-chain analytics services, approximately $4 million worth of Ethereum is being destroyed every 24 hours, effectively removing it from circulation. This should, in theory, create scarcity and bolster the asset's value. However, Ethereum's price continues to struggle, with Ether recently dropping below the $1,900 threshold.
The Ethereum network has undergone significant changes with the implementation of the EIP-1559 upgrade, which introduced a base fee that is burned for every transaction. This burning mechanism was designed to reduce the total supply of Ether and create deflationary pressure on the cryptocurrency. While the burn rate has increased as expected, it has not translated into a higher market price for Ethereum.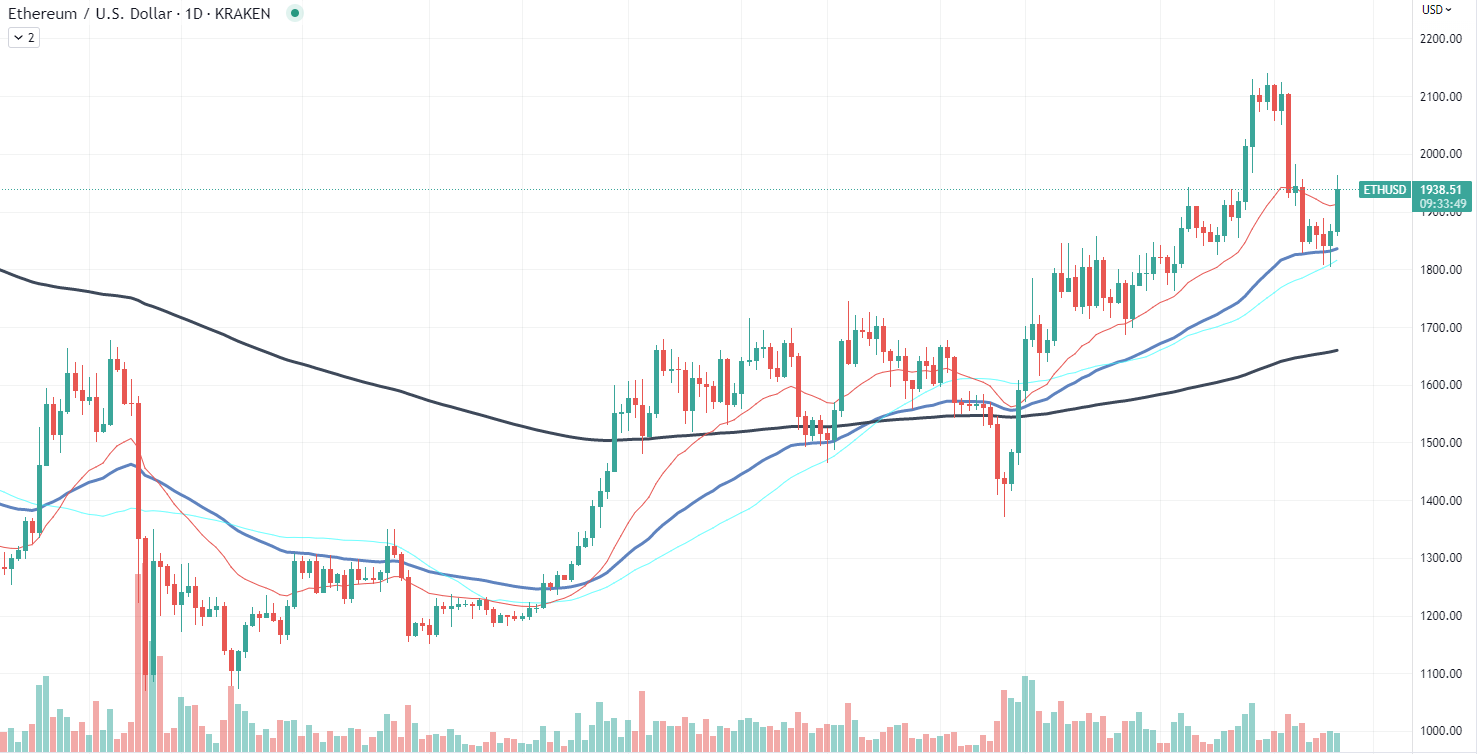 Several factors could be contributing to Ethereum's lackluster price performance despite the increasing burn rate. Market sentiment, macroeconomic conditions and the performance of other cryptocurrencies can all influence Ethereum's price. The broader cryptocurrency market has experienced volatility in recent months, with Bitcoin also facing price declines. This market-wide downturn could be overshadowing the positive effects of Ethereum's burn mechanism.
XRP whales on move
In recent days, there has been a noticeable increase in activity among XRP whales, suggesting a spike in network activity for the popular cryptocurrency. Whales, or large-scale investors with significant holdings, can often have a considerable impact on the market due to the substantial size of their transactions. As a result, their activity is closely watched by traders and analysts for potential price implications.
The reason behind the increased activity of XRP whales can be attributed to several factors. For instance, some whales may be accumulating more XRP in anticipation of future price increases, while others might be reallocating their investments due to changes in market sentiment or in the broader cryptocurrency landscape.
An increase in network activity, particularly among whales, often suggests that there is renewed interest and confidence in a particular asset. This can be a positive sign for the future price of the asset, as increased demand from large-scale investors can drive up the price.
Can SHIB regain momentum?
Shiba Inu (SHIB) appears to be on the verge of a price recovery after experiencing a significant downturn. The recent price action on shorter-term timeframes suggests that the solid support level we previously mentioned is likely to hold, potentially providing a base for a reversal in SHIB's price.
In the short term, Shiba Inu has managed to reverse some of its losses, gaining a modest 4% in value. This price increase, although relatively small, is a positive sign for SHIB holders who have been eagerly waiting for the token to regain momentum. However, it is crucial to note that for the recovery to be sustainable, a significant increase in trading volume is required.
The current trading volume of Shiba Inu remains relatively low, which may be a limiting factor for any potential price rally. A volume spike would signal increased interest and confidence in the token, which could help drive the price higher. A higher trading volume often correlates with more significant price movements, as it indicates that a larger number of investors are buying and selling the asset.
Despite the modest price recovery, it is essential to remain cautious when considering Shiba Inu as an investment. While the support level appears to be holding, it is not guaranteed to continue doing so in the future. Additionally, meme cryptocurrencies like SHIB are often subject to high volatility and sudden price fluctuations, making them risky investments for those who are not familiar with the cryptocurrency market.