November 2018 was a tough month for Ethereum as the sharp decline in the Bitcoin price was a general one for the major cryptocurrencies, and ETH fell from the price of $208.88 on Nov. 5 to $104.40 on Nov. 27. Ever since in December 2018, there is a retracement already underway.
We will focus on a price prediction for Ethereum, especially for December, and also make an ETH price prediction for today​​ based on technical analysis. Can this 50% decline from November 2018 reverse and pause, or will there be a continuation of the downtrend?
As always, any Ethereum price predictions have the element of uncertainty and risk, and they are not investment recommendations, but rather the result of financial analysis.
Ethereum price forecast
Here are some Ethereum predictions and Ethereum forecasts by experts:
Bobby Ullery, CTO of Waysay:
"I think Bitcoin and Ethereum will share a $4.5 trillion market cap by 2020. How much could one Ether be worth? This is a little harder to calculate due to the somewhat unknown supply of Ether in the future, how Proof-of-Stake might change new Ether issuance, and the impact that the Ice Age will have on time between new ETH issuance. The original 2014 issuance model, stated a projection of ~162M ETH in circulation in 2020, however /u/manly_ pointed out that Vitalik has said it would be closer to 100M, so for our rough math we'll use 100M ETH.$1,137,500,000,000 divided by 100,000,000 = $11,375 per coin, ~+4,000% from today."
Nigel Green, CEO of deVere Group:
"The price of Ethereum is predicted to increase significantly this year, and could hit $2,500 by the end of 2018 with a further increase by 2019 and 2020.This general upswing will be fueled by 3 main drivers. First, more and more platforms are using Ethereum as a means of trading. Second, the increased use of smart contracts by Ethereum. And third, the decentralization of cloud computing."
Alexis Ohanian, Co-Founder of Reddit:
"I'm most bullish about Ethereum simply because people are actually building on it. It's still early days, but you know, we've got a few CryptoKitties.
It's easy to laugh at, but I think the first version of so many things looks like a toy and often has something to do with cats. It's because the Internet loves cats. At the end of the year, Ethereum will be at $1,500. Great, now people can call me out if I'm wrong."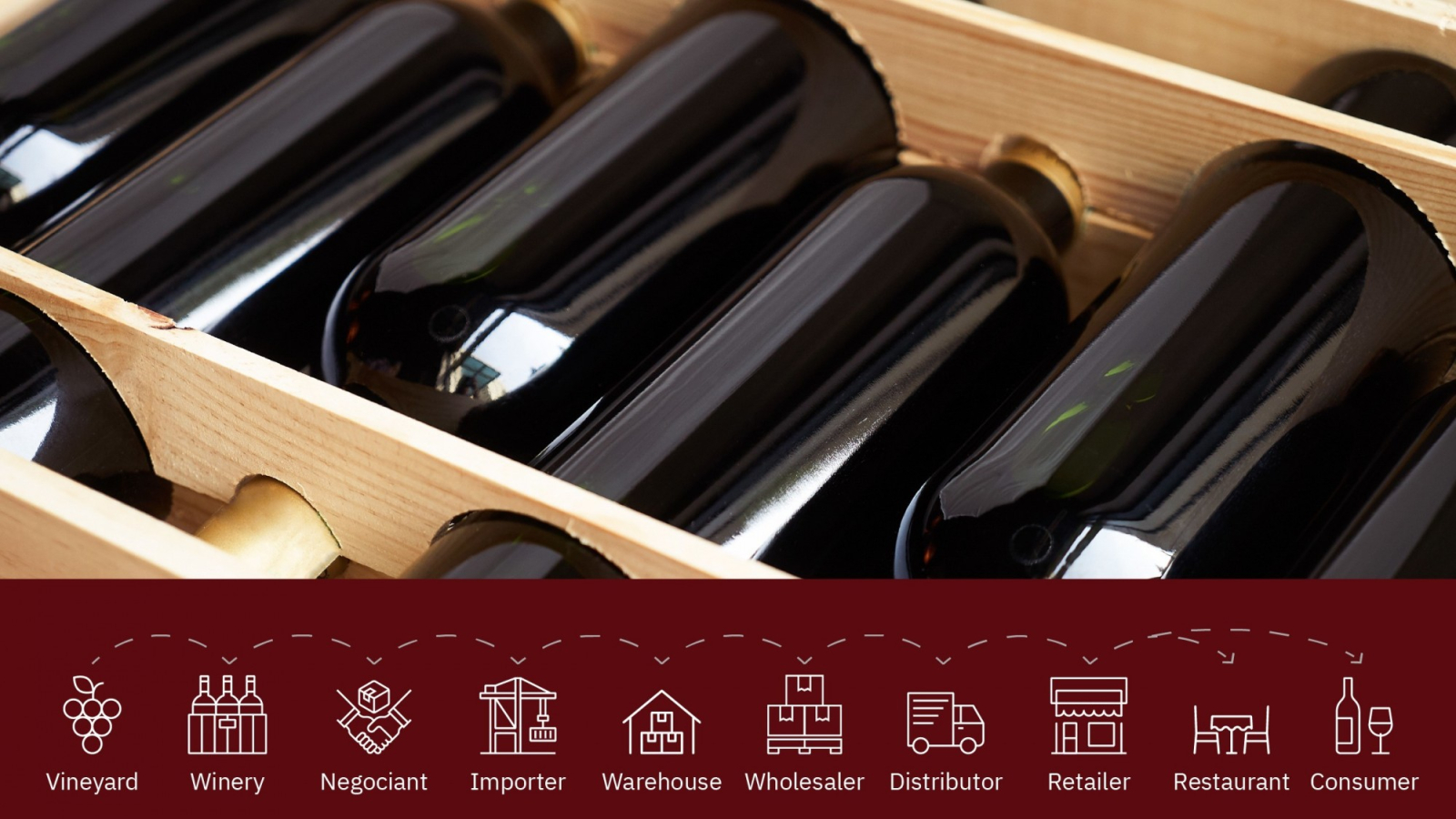 All these experts appear to be bullish and optimistic about ETH's price prediction for 2018 and beyond, up to the year 2020. Next we will analyze our Ethereum forecast for the rest of 2018.
Ethereum price prediction December
In November 2018, the price of Ethereum most likely fell due to the selloff from ICOs. The majority of analysts in the cryptocurrency sector have attributed the decline in the price of ETH to the selloff of ERC20 blockchain projects that have raised millions of dollars in ETH in their token sales.
As the price of ETH started to fall and the cryptocurrency market entered a major bear market, analysts said that ERC20 projects started to sell their ETH holdings, causing ETH to experience a more intense downtrend than other major cryptocurrencies. Thus, it is very evident that the decision of ERC20 projects on Ethereum to sell large amounts of ETH in panic largely contributed to the downtrend of ETH. What are our own ETH predictions? Our technical analysis will be based on the price action for the past month.
Ethereum price prediction end year
Before our technical analysis section about Ethereum prediction 2018, a few business arguments in favor of the price increase in the future are as follows:
The reasons behind the rise of Ethereum are plenty. Ethereum is used as a platform these days by a wide variety of ICOs as well as other cryptocurrencies.
Moreover, there are quite a few companies which are solely working on the Ethereum blockchain rather than the Bitcoin-based blockchain.
The underlying technology seems to be strong as well. This is the reason why the Ethereum predictions for 2018 as well as thereafter are positive. So, let's explore this question further.
Ethereum price prediction 2019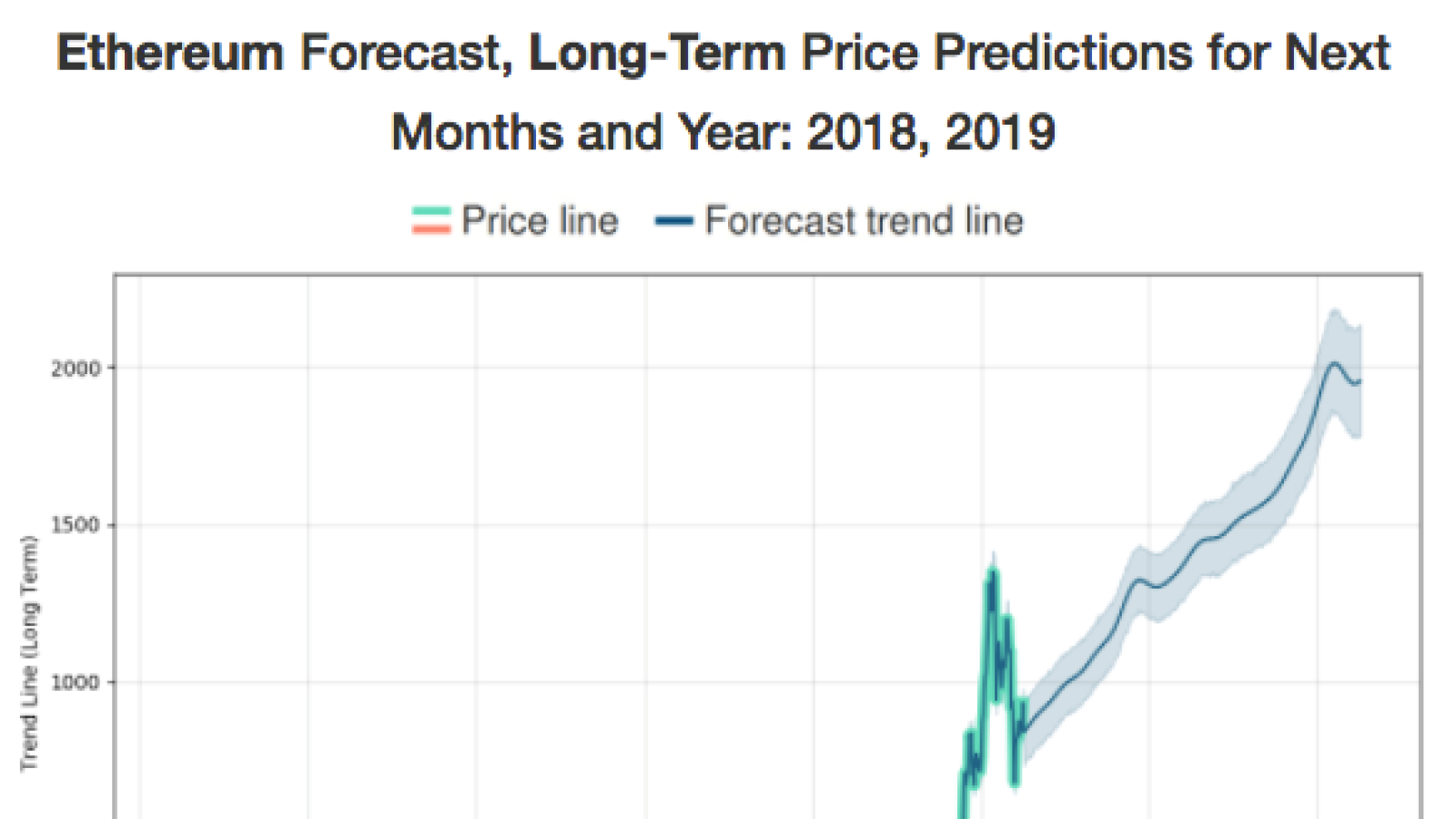 As seen from the chart above, it is not easy to make any Ethereum projection about its future price. Any ETH forecast entails a very large degree of error. An Ether price prediction can be based, however, on more conservative price levels that are supported by business news and developments such as the arguments mentioned above. In our technical analysis section below, our Ethereum price projection will be a very conservative one.
Ethereum forecast today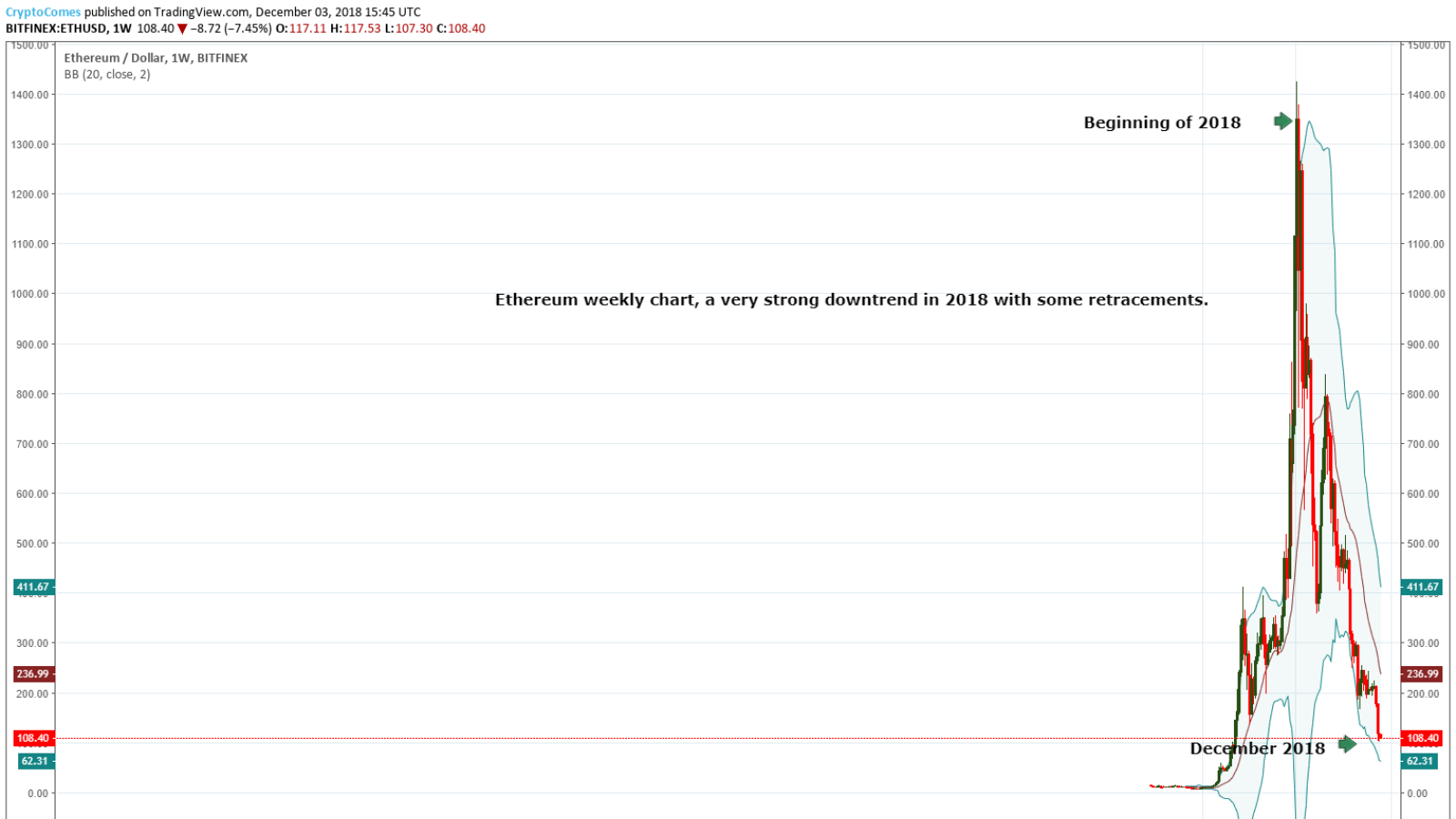 This weekly chart shows that anybody who would have been bullish about the Ethereum in 2018 would have been proven wrong, as the price collapsed from $1390 in January 2018 to $107.23 in November 2018, a decline of 92.30%. What is the forecast for next year?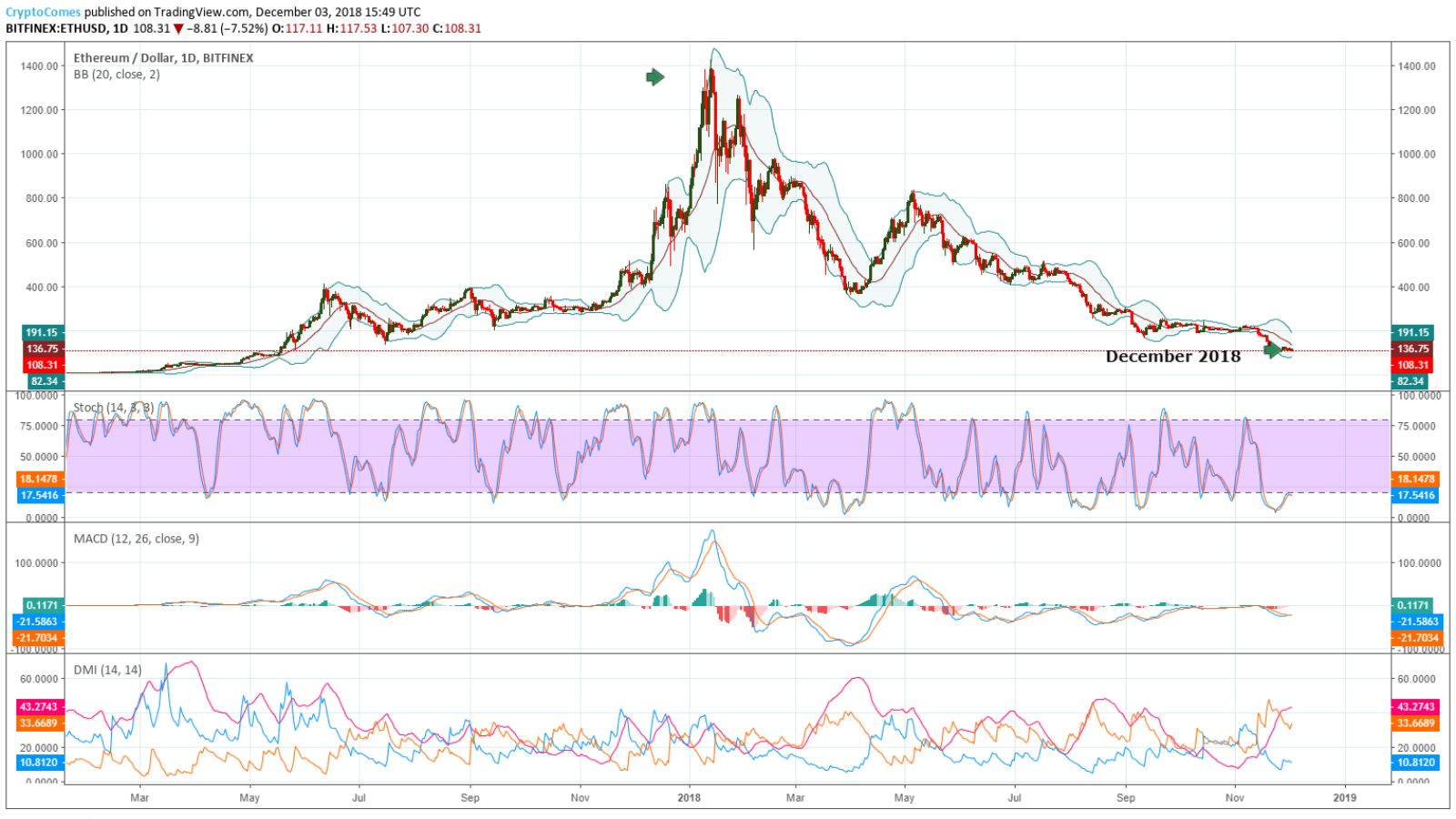 As with Bitcoin price prediction today, any price prediction is very difficult, as news that may have a large impact on cryptocurrency prices is very hard to predict. Still, here is our Ethereum forecast for December 2018.
Ethereum technical analysis for December 2018
The daily chart of Ethereum (ETHUSD) does not seem very bullish, as there is a very strong downtrend in place, supported by the high values of the ADX/DMI indicator. The value of the ADX line is above 43, signaling a very strong trend. Usually, values above the 25 level indicate a strong trend. These are some of the key points in our technical analysis on Ethereum.
· Stochastic indicator (14,3,3) is at oversold levels below the 20 level, but still shows no signs of trend reversal. In fact, a few days ago it made a bullish crossover as price bounced from $104 to $126, but it was a short-term bounce as price is now trading at $108.
· MACD indicator is still at negative values, and although its histogram diminishes, pointing to a possible trend pause, it has not made any bullish crossover yet.
· Daily Bollinger bands are at $191.72 and $82.30 for the upper and lower band respectively, having expanded significantly. This high volatility may be followed by less volatility and a mean reversion to the 20-period daily moving average at $138.
· The price is below the daily 20-period and 50-period exponential moving averages respectively at $136.55 and $170.87. Both moving averages are pointing down indicative of a strong downtrend.
· There are no obvious levels of support other than the recent low price at $102.10.
· Former levels of support will act as resistance, and one important level is near $172.50, where 50-period daily EMA is now at $165.70 and at $188.40.
· Fibonacci analysis is taken as a high price of $225.56 and a low price of $102.09 from November 7, 2018 to November 25, 2018, showing that the 0.5 and 0.618 retracement levels are $163.07 and $177.46 respectively.
· Given the strong downtrend we estimate that a bounce is possible up to the price level of $125.00-$150.00.
· If the support of $102.00 is breached, then there are no previous support levels and the price can move significantly lower.
· Another factor to consider is that December is typically a month with reduced liquidity as it is a holiday season, and potential spikes in price could occur.
· Due to the correlation that exists with Bitcoin price collapse, and in general the decline of major cryptocurrencies in November, any Bitcoin bounce to higher levels could also drive higher the price of Ethereum in December 2018. The current price of Ethereum as of December 3, 2018 is $108.18.
Conclusion
The crypto market has been suffering a severe decline in the last quarter of 2018. But the last month of the year looks bright for Ethereum, as the HTC Blockchain Phone Exodus 1 is getting ready to ship in December, which is only accepting Bitcoin and Ethereum cryptocurrencies.
Ethereum enables developers to build smart contracts, and this is a positive factor as it has plenty of business potential. Will Ethereum rise or fall in December 2018? It's a hard answer to give and prediction to make. The recent downtrend is strong. Still, it is too early to make a call for the bottom price of Ethereum as the year ends. But a moderate uptrend during the remainder of 2018 is probable.
We estimate that, due to the liquidity diminishing as we get closer to the Christmas holiday season, a moderate move up to the price level of $125-$150 is possible. The cryptocurrency has fallen significantly, and while we favor trading with the trend, a dominant downtrend with the possibility of a moderate move up is our basic scenario for the rest of December 2018.