Nowadays, crypto wallets are an integral part of crypto ownership and trading: naturally, one must have a secure place to keep one's valuable digital belongings.
Whereas not long ago, wallets were somewhat of a rare occurrence, they have since grown in numbers. Substantially.
The graph below shows the situation, past and present, between 2015 and today: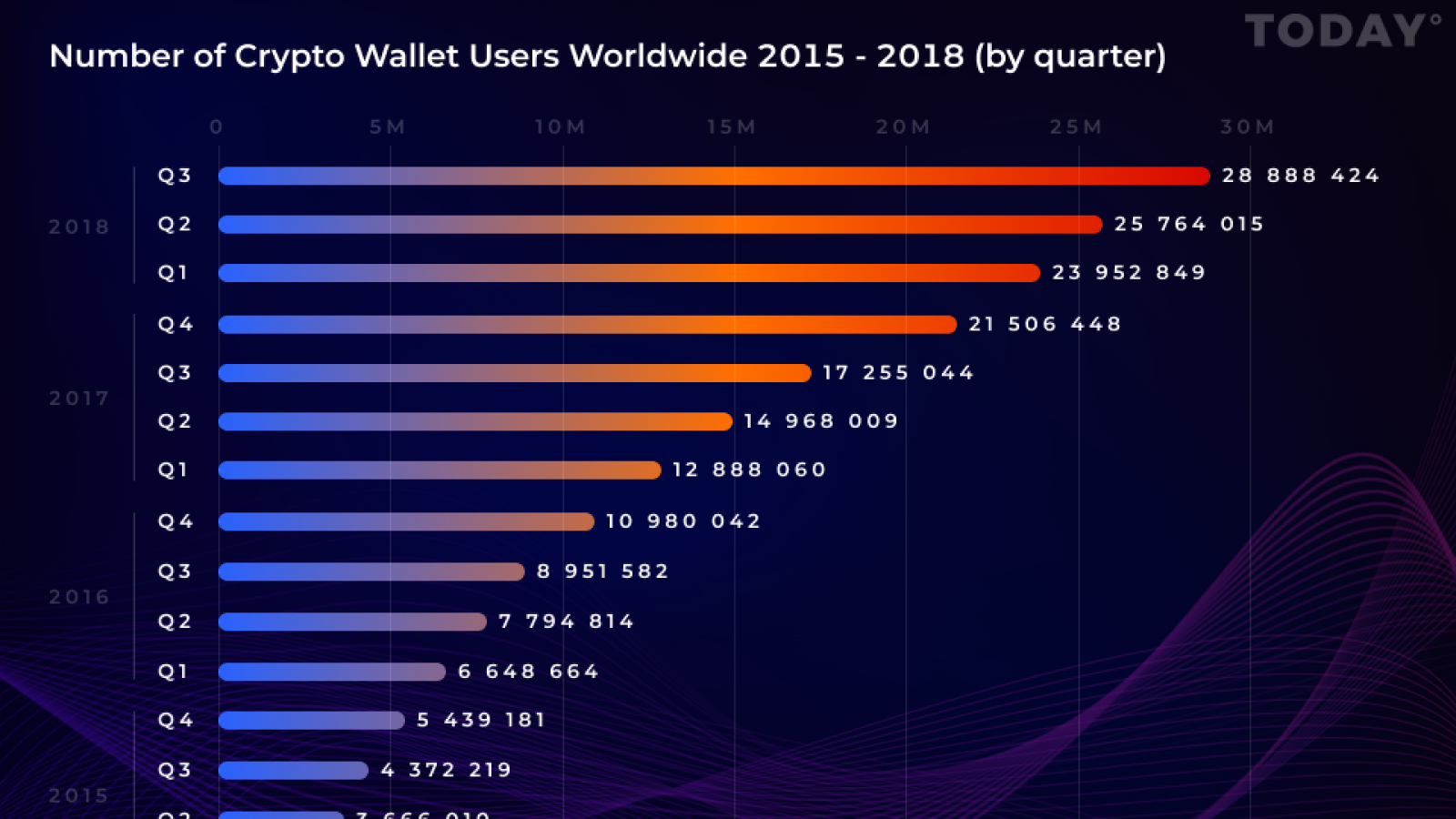 After a timid start with ~3 to ~4.5 million users in 2015, the first quarter of 2016 started to approach 7 million users globally, followed by ~11 million users in the last quarter of that year.
Last year's first quarter saw a promising start with almost 13 million crypto wallet users, followed by almost twice as much, ~21.5 million, 9 months later, as the year came to a close.
2018 began with the first quarter's figure reaching for ~24 million, gradually climbing further up to almost 30 million crypto wallet users the world over that we have today.
We hope you found this information useful. Be sure to also check out: