Parity Technologies' recent report shows that over 5,000 Ethereum-run devices were in danger of a heavy malicious attack – the company announced the news on Twitter a short while ago.
Ethereum network gets into danger
Recently, Parity Technologies received reports that starting in December 2018, hackers began a massive scanning of the Ethereum network in search of any serious vulnerabilities. They found one, jeopardizing around 5,000 devices.
Parity is a popular Ethereum-based platform, and over a year ago it had already suffered from difficulties which resulted in a big loss of funds – around 514,000 ETH was put in quarantine. The measure that would enable unfreezing the funds was turned down during voting in April 2018.
The present situation became clear on Feb. 3, when the company received several warning notifications.
Massive ETH node collapse avoided
It took Parity several hours to create a patch to eliminate the bugs. However, ETH nodes were still working on the unprotected software versions. The Parity team urged all nodes to install the upgraded software version as soon as possible.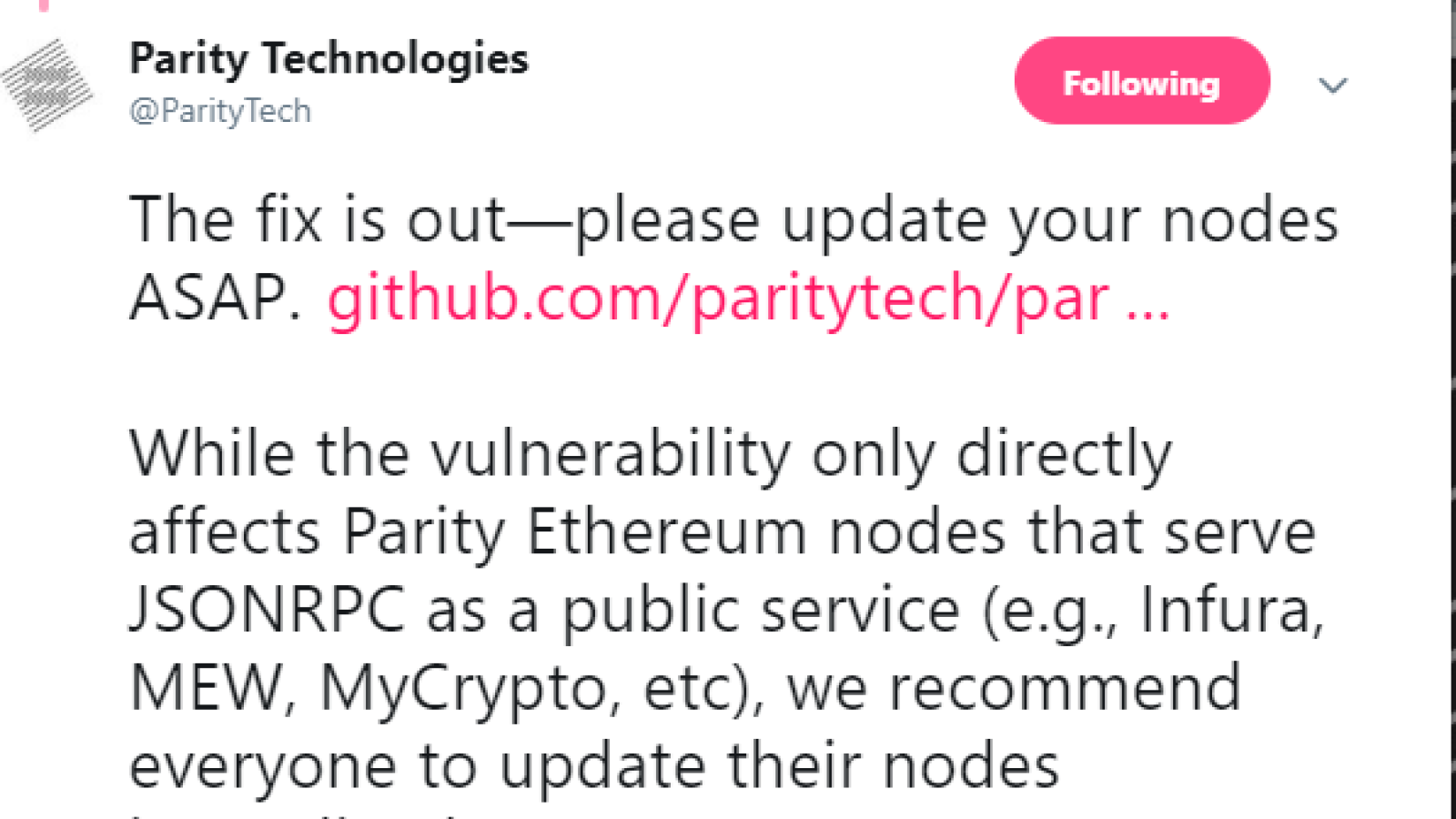 Among the affected platforms are those running on JSONRPC: MyEtherWallet, MyCrypto, and Infura