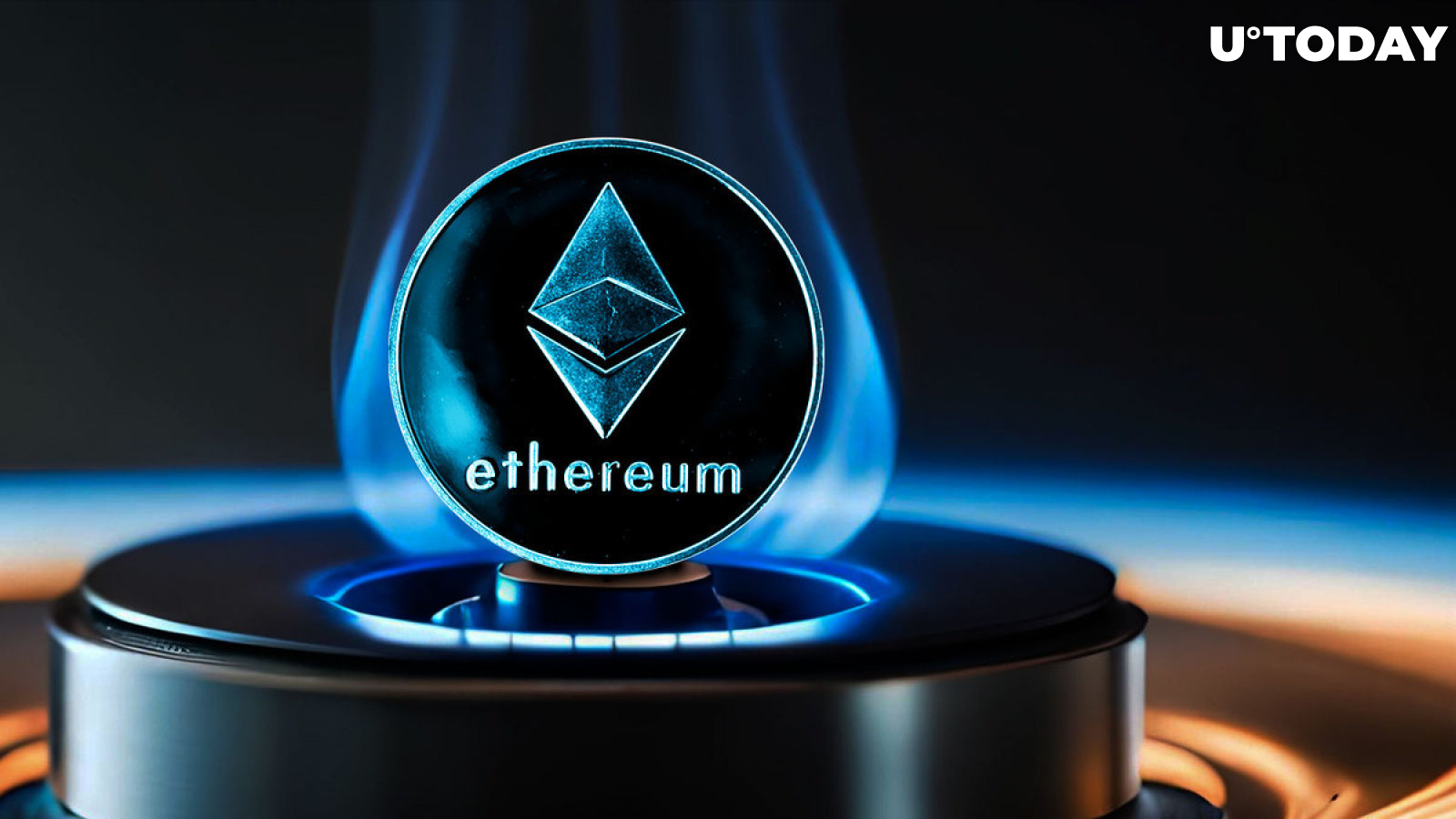 Cover image via www.freepik.com
Chinese crypto journalist and blogger Colin Wu has taken to X social media platform to share news about the gas fee on the Ethereum chain soaring as high as 30x.
According to his post, the fee on the ETH mainnet has gone up from less than 10 to approximately 300.
Wu explains this sudden surge in gas price by the high on-chain activity of the Binance 14 hot wallet, which belongs to the leading crypto exchange spearheaded by Changpeng Zhao (CZ).
Wu added that the amount of gas consumed by transactions made via this wallet today has surged to 362 ETH, with the overall number of transactions reaching 94,000. This is a lot higher than usual, the blogger concluded.
The tracker currently shows that the overall deposit transaction count on Binance 14 wallet today has reached 145,204. The number of depositing wallets stands at 144,947. By now, 530 ETH has been used on fees.
Whale keeps withdrawing ETH from Binance, dormant ETH whale stirs
"Smart Money" tracking platform @lookonchain has reported that not so long ago, an anonymous crypto investor operating large sums of funds (they are often known as whales within the community) moved 5,040 ETH from Binance. This sum in Ethereum is worth roughly $8.17 million.
The same investor transferred 24,548 ETH in total from this crypto trading venue since Sept. 5, buying this ETH at an average price of $1,631.
Over the last two days, since Tuesday, the second largest cryptocurrency Ethereum has lost 3.89%, dropping from $1,657 to the $1,592 level.
As reported by popular crypto tracker Whale Alert, on Wednesday, a premine Ethereum whale awakened after spending 8.1 years in dormancy. The wallet immediately transferred a large amount of 200 ETH worth $325,858, presumably with the purpose of selling this crypto lump.