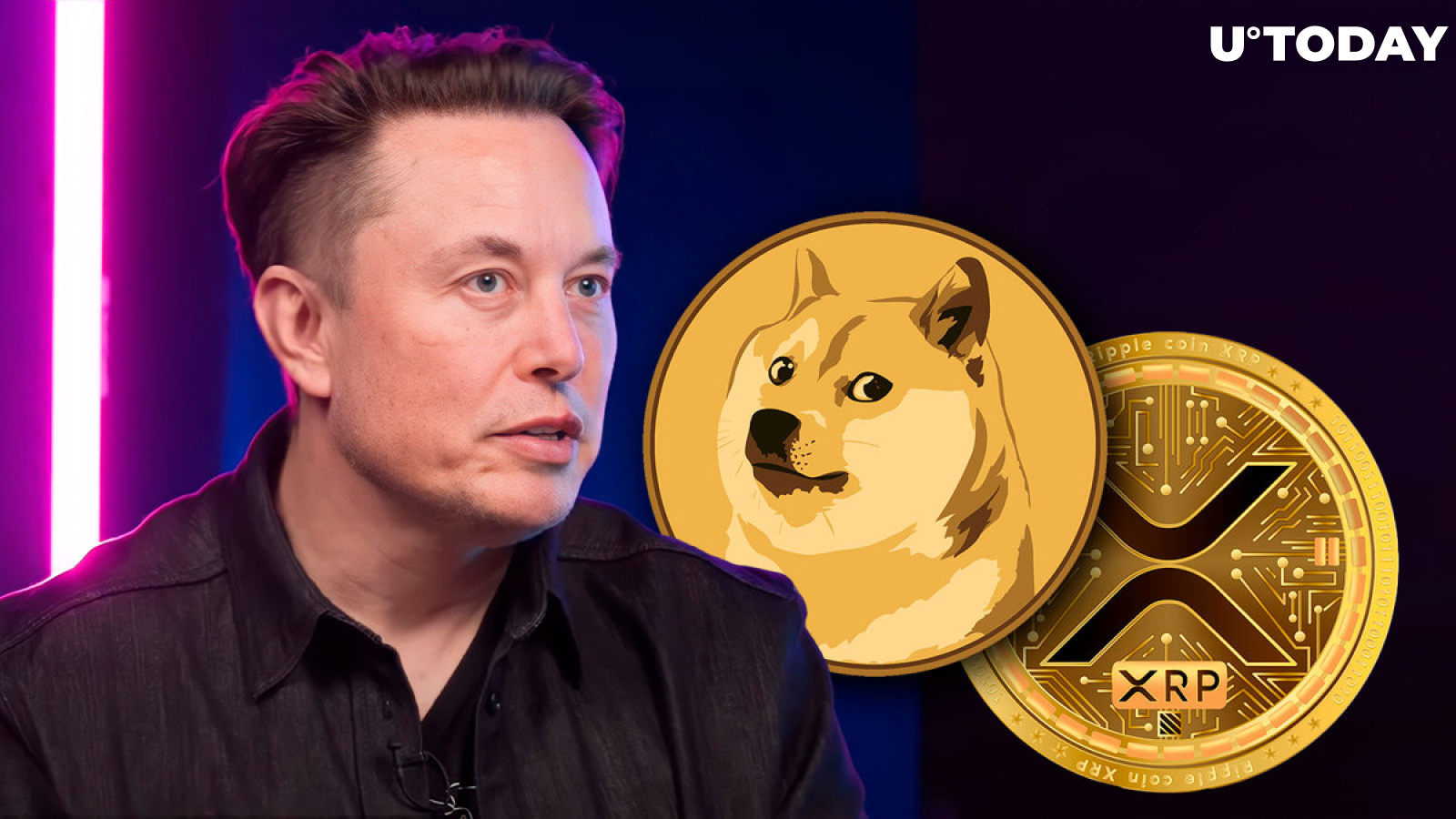 Cover image via www.youtube.com
X app (in the middle of a rebranding process from "Twitter") owner tech tycoon Elon Musk has published a post that has attracted the attention of the crypto community and provoked their agreeable responses.
In particular, members of the XRP and DOGE armies commented on the new X post of Musk.
Elon Musk provokes reaction of crypto community
Musk tweeted "Up, Down, Strange, Charm, Beauty & Truth," referring to...names of quarks, elementary particles and basic components of matter. Initially, the names of quarks were "up," "down," "charm," "strange," "top" and "bottom."
They were created by Murray Gell-Mann, who received a Nobel Prize in Physics in 1996 for his work on the theory of quarks. He picked the names based on a line from James Joyce's Finnegans Wake, because they were whimsical and had no any special meaning, but that they were catchy and easy to remember. The name "top" and "bottom" were added later and refer to the top and bottom quarks' properties. As time passed, some of the initial names changed to "beauty" and "truth."
Several major accounts from the crypto community, as always, responded to Musk's tweet. Among them were prominent XRP fan @XRPcryptowolf, Dogecoin cofounder Billy Markus (Shibetoshi Nakamoto), @cb_doge, crypto influencer David Gokhshtein and others.
Musk's interest in and knowledge of science seems much deeper than building rocket ships with an intention to colonize Mars. Knowledge of quarks is important to Musk as, several times, he has suggested that the known universe may be a "computer simulation," following similar theories of several scientists.
Musk stirs XRP army
Earlier this week, Musk also provoked a heated reaction by the XRP community under his X post, where he shared part of a video with his talk with Israeli Prime Minister Benjamin Netanyahu. XRP fans, as if trying to draw the X boss's attention to XRP, began writing about the recent victory of Ripple Labs fintech giant over the American regulator the SEC.
The Ripple community often responds to Musk's posts, especially since he began rebranding Twitter into X. XRP lovers left tons of comments under them because of the obvious similarity of the X logo to XRP.